What do channels mean on the soundbar?
Everything you need to know about soundbar channels is explained here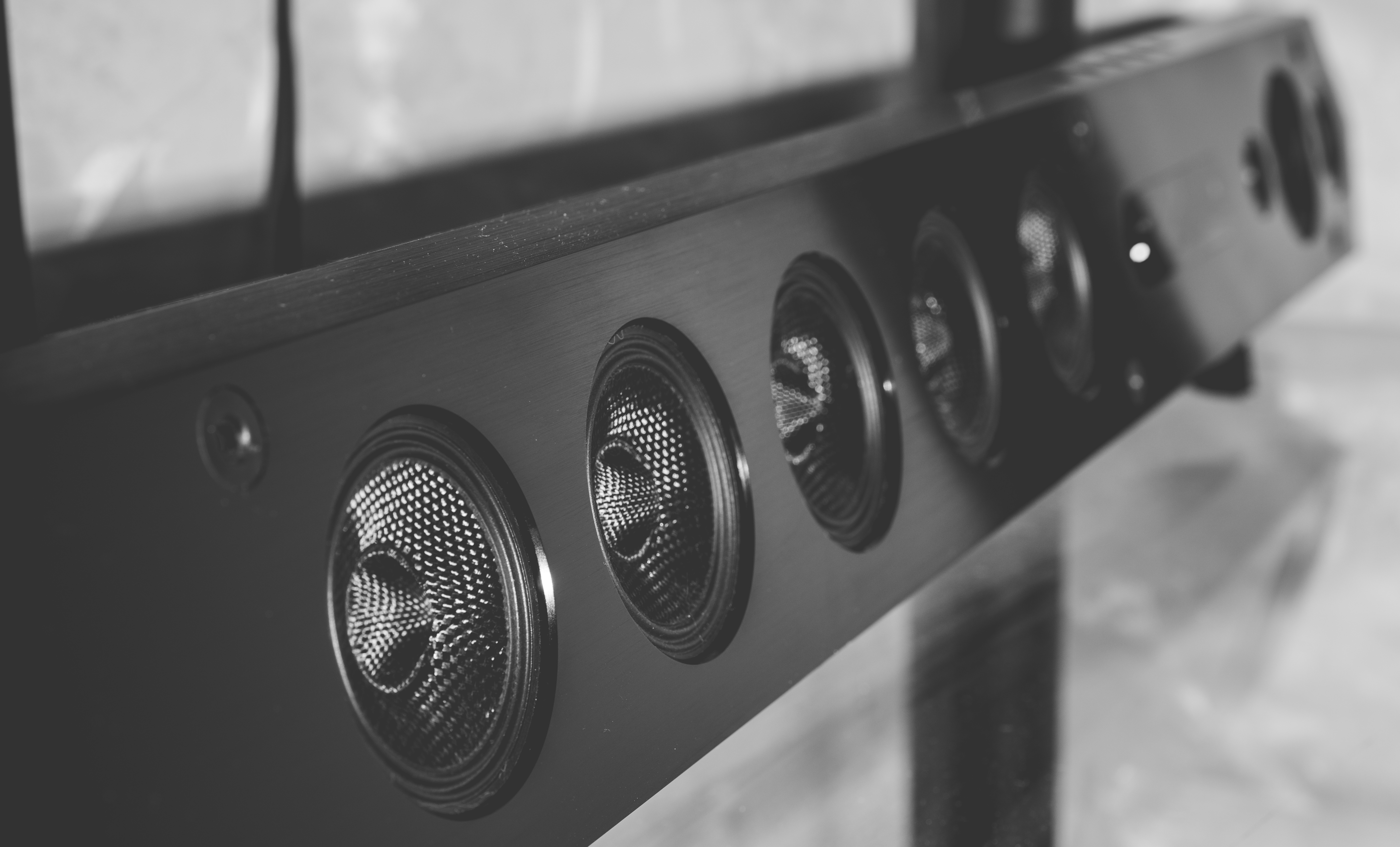 You're thinking of buying a soundbar but aren't sure which to get. Taking the time to research will ensure you'll find the perfect soundbar for your AV setup. You're bound to come across the words 'channels' when researching about soundbars. Before it confuses you, we explain what channels mean on a soundbar.
<!—H2 title-->
Why do soundbars have channels?
The number of channels in a soundbar refers to how many speakers are inside the device, which affects audio quality. An increase in the number of angles at which sound can be projected is facilitated by the channels on a soundbar.
The first number on the channel indicates how many speakers your soundbar has. The second number indicates how many subwoofers are included. This third number indicates whether your soundbar has upward-facing drivers. Although the third number is optional. You'll find soundbars ranging from 2.0 channels to 9.2.4 channels, which makes them a popular choice for the setup of the audio system or in-home theatre designs.
<!—H2 title-->
Understanding soundbar channels
Your soundbar's first number indicates how many channels it has. The number "2" indicates the soundbar has two channels on the left and right sides. The soundbar will have left, right, and centre channels if the first number is 3. "5" channel soundbars can also support "simulated" or real surround speakers.
Whether or not a subwoofer is included with the soundbar is indicated by the second number. A "1" or no number is usually listed for this indication. In other words, if your soundbar has 5.1 channels, you'll have five main speaker channels and one subwoofer channel.
Due to the small enclosures, very few soundbars come with built-in subwoofers. The wireless version is available in many models and can be placed anywhere. With your purchase, you'll be able to see what type of subwoofer you'll get.
Soundbars don't often include a third number. But if they do, it is to indicate how many dedicated drivers shoot upwards. In this way, soundwaves bounce off the ceiling and are reflected down to the audience, immersing them in sound.
What is the significance of this? It indicates whether or not your soundbar supports Dolby Atmos surround sound. It is important to note that 5- or more channel soundbars are most likely to have this capability. The number of channels on smaller soundbars is not sufficient to support both upward reflective sound as well as forward-facing sound.
<!—H2 title-->
Five types of channels in Soundbar
5.1 soundbar: This indicates that the soundbar consists of five speakers placed on the left, centre, right, rear-left and rear-right, and one subwoofer.
5.2 soundbar: Similar to a 5.1 system, but with two subwoofers instead of one.
7.2 soundbar: This indicates that there are seven speakers placed on the left, centre, right, rear-left and right-speaker. The side walls typically contain two more surround speakers. The .2 indication is for two subwoofers.
5.1.2 sounbar: This consists of five speakers placed on the left, centre, right and rear-left and rear-right. Single subwoofers are still designated by .1. Lastly, .2 refers to the "Dolby Atmos" ceiling speakers, which are mounted above your seating position, providing overhead sound.
7.2.4: Larger home cinema rooms typically use this combination. Seven speakers are placed left, centre, right, rear-left and right-speaker and two surround speakers are placed on the side walls. The .2 indicates that this system includes two subwoofers. Four "Dolby Atmos" ceiling speakers are now providing overhead sound.
Disclaimer: This post as well as the layout and design on this website are protected under Indian intellectual property laws, including the Copyright Act, 1957 and the Trade Marks Act, 1999 and is the property of Infiniti Retail Limited (Croma). Using, copying (in full or in part), adapting or altering this post or any other material from Croma's website is expressly prohibited without prior written permission from Croma. For permission to use the content on the Croma's website, please connect on contactunboxed@croma.com