Tips to consider when buying a soundbar
Your one-stop soundbar buying guide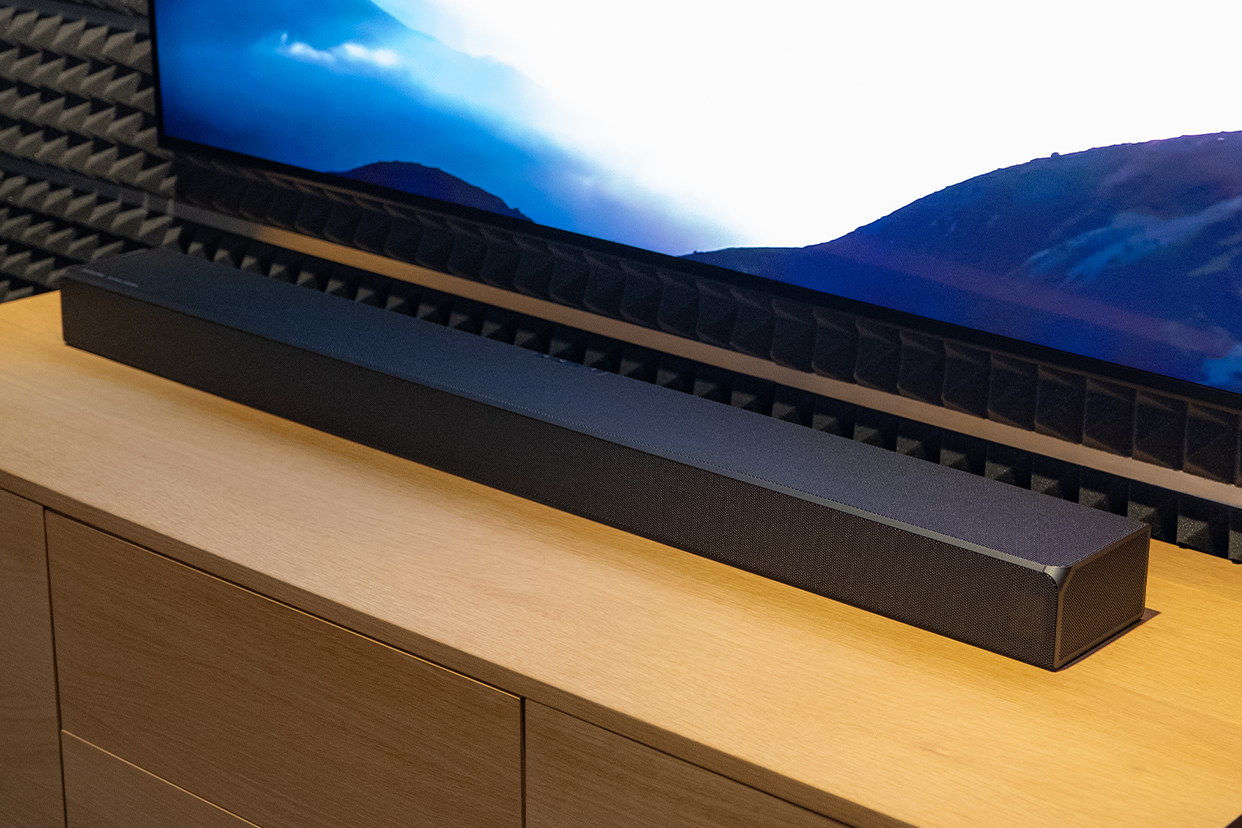 TVs are getting slimmer, more feature-rich, smarter, and their picture quality is getting better. While brands claim to offer better speakers with every new TV , they are far from good and do not do justice to the high-resolution visuals we are being treated to. The answer to this is an external audio system. Among the most popular options is a soundbar. If you're confused due to the sheer number of options available in the market, we are here to help you out.
<!—H2 title-->
10 things to keep in mind when buying a soundbar
1. Placement: The first thing you should think about is where you are going to place the soundbar. One can either place it beneath the TV, on a shelf or wall mount the speaker . If you are going to put it on a sturdy shelf, then you can afford to buy a slightly bigger and bulkier soundbar.
2. Size: Next up is to consider how big the room is. Your soundbar should be able to fill the room. It can sound hollow if the soundbar is not big to fill your room and this will just ruin your experience.
3. Performance: Are you just looking for an increase in the volume level or do you want to elevate the overall audio experience? If you simply want louder sound and can skip the other audio fidelities, then it can be achieved for a relatively lower price.
4. Channels: Many soundbars these days do surround sound and with the advent of Dolby Atmos and similar features more accessible through video streaming platforms. You should be clear whether you want a 2.1 channel, multiple individual speakers, or, simply, a lot of speakers in the bar itself to create that surround sound.
5. Powered vs Passive Soundbar: A passive soundbar is also called a 3 channel soundbar. It is designed to connect to your home theatre setup to replace the three individual Left, Right, and Centre speakers. A powered soundbar is what most people will buy. This connects directly to your TV and has built-in amplifiers. They need a direct power supply as well. A passive soundbar, on the other hand, is a good option for those who already have a home theatre at home but want to take it up a notch.
6. Connections: Before buying you need to make sure that the soundbar will connect to your TV. If you have a slightly older TV then it may not have HDMI, in that case, you will need an optical fibre connection. There are AUX options available too. HDMI is the best option for you to connect your soundbar to your TV as it can play the audio directly from your TV and you can enjoy Dolby Atmos and other features. You can also control the volume level from the TV remote as well.
7. Subwoofers: Many soundbars don't include subwoofers, which are necessary for adding that extra oomph to your TV's audio. You can check whether your soundbar is compatible with a wireless subwoofer or not. Many apps have a wired subwoofer outlet. It is good to have this option, if you decide to add a subwoofer in the future, you will be able to do so later.
8. Wireless Rear Surround: Some soundbars come with wireless rear speakers to enhance the audio experience. It helps to create and exploit the Dolby Atmos feature in whichever video it supports. You can pick and choose according to this.
9. Sound options: Many soundbars have built-in sound decoding and processing like Dolby Atmos, surround sound, and other features which enhance the overall audio experience. These make an incredibly drastic impact on the overall experience. A 3D effect can be achieved with just a soundbar and a subwoofer if it is of high quality. And you will be able to tell the difference.
10.Other Features: Soundbars are no longer just speakers, and now come with built-in Bluetooth and Wi-Fi capabilities. This will allow you to connect your phone and other devices wirelessly and play audio. Many soundbars also have voice assistants built in, such as Google Assistant or Alexa. These can act as smart speakers as well.
Disclaimer: This post as well as the layout and design on this website are protected under Indian intellectual property laws, including the Copyright Act, 1957 and the Trade Marks Act, 1999 and is the property of Infiniti Retail Limited (Croma). Using, copying (in full or in part), adapting or altering this post or any other material from Croma's website is expressly prohibited without prior written permission from Croma. For permission to use the content on the Croma's website, please connect on contactunboxed@croma.com