How to connect a Soundbar to a TV?
Take your TV's audio experience to the next level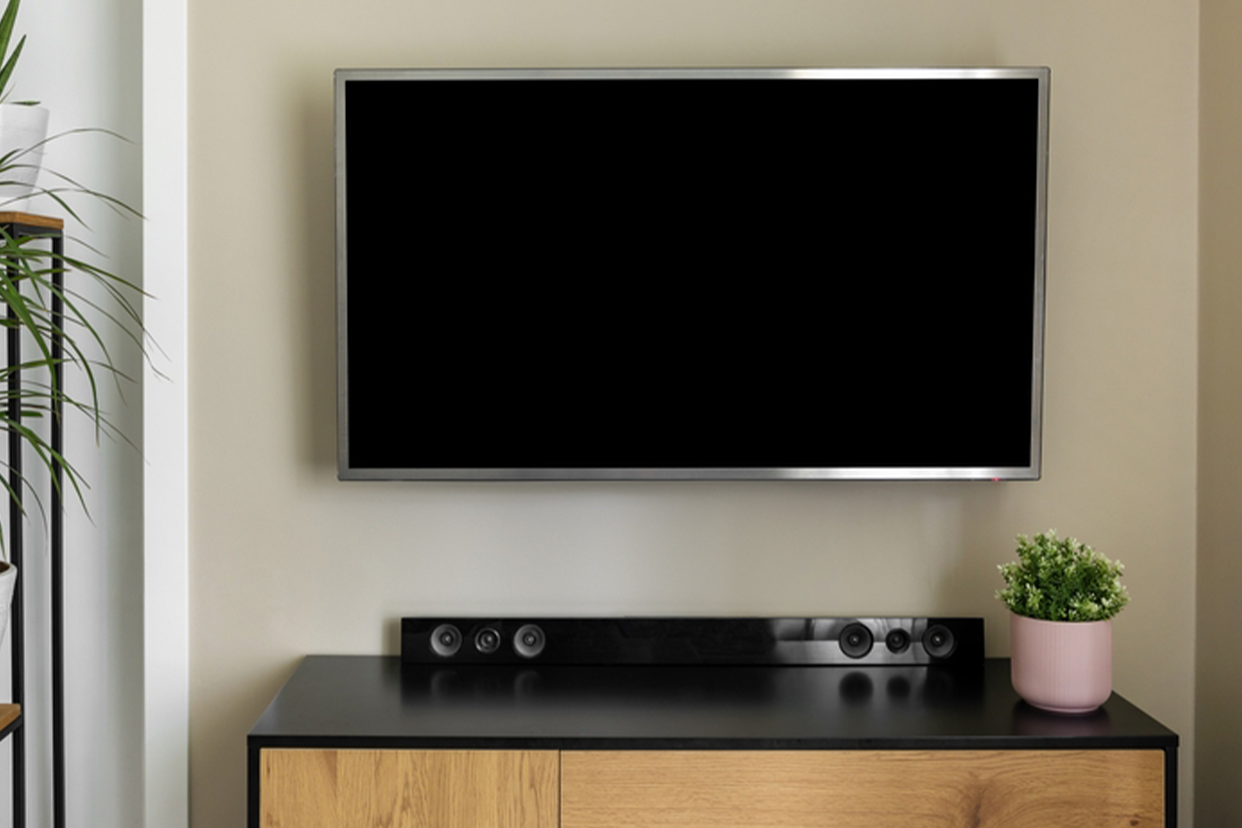 TVs are advancing rapidly by getting smarter, more powerful, and sleeker at the same time. But as much progress as TVs have made in display technology and other areas, sound quality has not always kept pace. Rarely do we come across TVs that have good in-built speakers. It's little wonder then that for a rounded AV experience, we rely on soundbars or home theatre setups.
Soundbars are easy to use, and don't cost as much as a full-blown home theatre setup. But with soundbars from various brands coming with their own design and port selection, it can become slightly disorienting trying to figure out the best ways to connect them to a TV. Well fear not, we lay out the easiest and most convenient ways to connect your soundbar to your TV.
<!—H2 title-->
Connect using HDMI port
1) Most TVs these days have HDMI ARC or HDMI eARC ports. HDMI stands for High-Definition Media Interface while ARC stands for Audio Return Channel. It works for both, video output as well as audio input. And eARC means Enhanced Audio Return Channel. The eARC lets you enjoy Dolby Atmos, True HD, and various other audio-video fidelities. 
2) One thing to keep in mind is that if you are using HDMI eARC, you need to use an HDMI 2.1 high-speed cable. Check out what type of HDMI ports your devices support from its manual or online product descriptions.
3) You may have multiple HDMI ports, simply choose one and connect one end to your soundbar and the other to your TV. 
4) Turn on your TV and go to the Settings menu and find Sound Output options.
5) Choose HDMI Port and now you're done. 
6) You can use your TV remote to control your soundbar as well.  
<!—H2 title-->
Connect using Optical fibre
An optical port is another convenient option for people who don't have an HDMI port on their TV, or if their HDMI ports are already in use. This is a good alternative for some older models of TV.
1) Simply connect one end of the optical cable to your TV and the other end to your soundbar. 
2) Once done, switch on both your soundbar and your TV.
3) Now depending on the type of your TV, you may have a slightly different interface.
4) Go to Settings and find the Sound output option. 
5) You will have optical fibre as a new option available to choose from. 
6) Select it and you are done. 
One drawback to using optical fibre to connect your soundbar is that you won't be able to use your TV remote to control the soundbar volume. 
<!—H2 title-->
Connect Wirelessly
For this method to work, your soundbar needs to have a Bluetooth connectivity option. The following steps are almost the same for all smart TVs, but some brands might have slightly different ones.
1) On your TV home screen, go to Settings.
2) Scroll down and select Remote & Accessories. 
3) Now Select Add Accessory.
4) It will start searching for all the available Bluetooth devices nearby.
5) Switch on your soundbar and turn on Bluetooth pairing.
6) You will see your Soundbar on your TV. Select it.
7) It will take a while to pair both devices. 
8) By default, your TV will automatically switch the sound output to your soundbar.
9) In case it doesn't, go to settings and find the Sound Output option. Simply select Bluetooth Option. And you are done. 
You will be able to control the volume from your TV remote. One of the biggest cons of using Bluetooth connectivity is latency. You may experience connection drops and other related issues as well. Of all, HDMI is the most reliable and convenient method to connect a soundbar to your TV apart from the obvious 3.5mm audio Jack.
Disclaimer: This post as well as the layout and design on this website are protected under Indian intellectual property laws, including the Copyright Act, 1957 and the Trade Marks Act, 1999 and is the property of Infiniti Retail Limited (Croma). Using, copying (in full or in part), adapting or altering this post or any other material from Croma's website is expressly prohibited without prior written permission from Croma. For permission to use the content on the Croma's website, please connect on contactunboxed@croma.com