What is a 4K TV?
4K TV brings the theatre to your home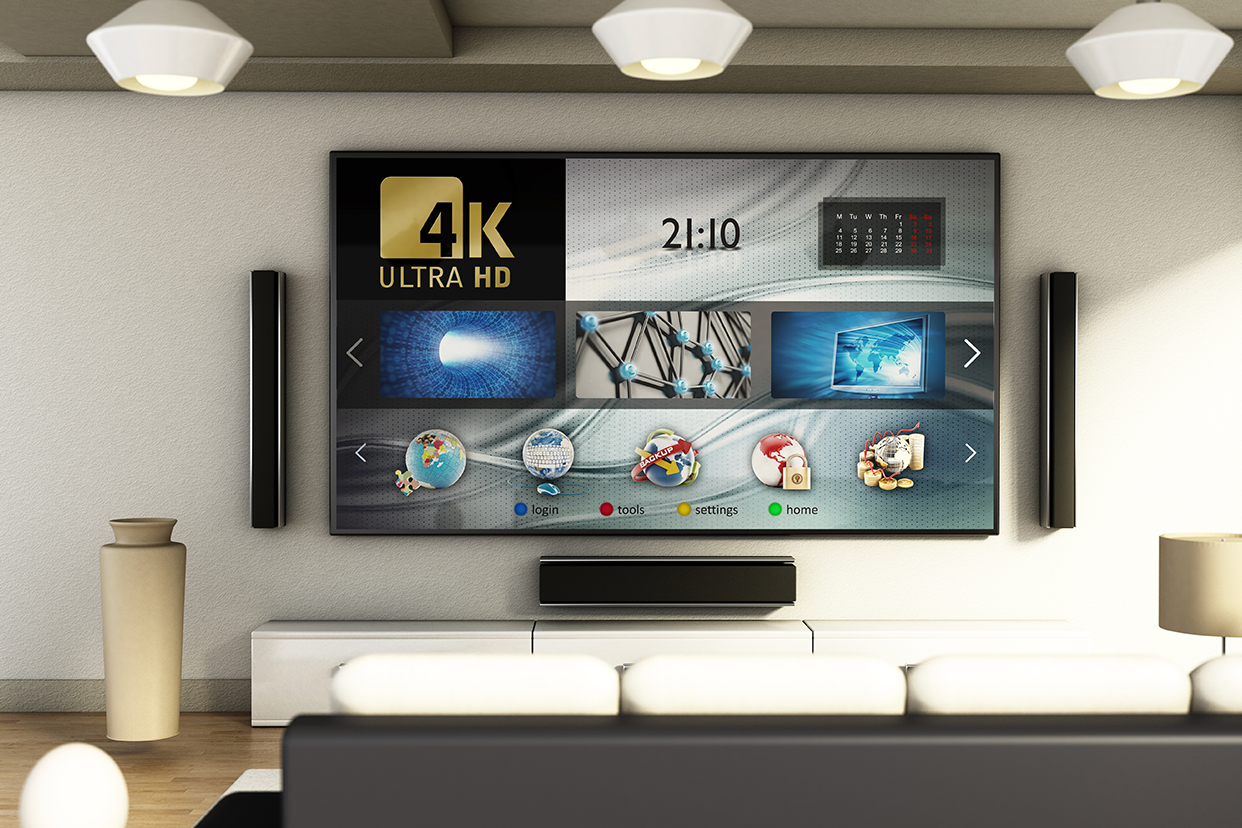 4K is the term we often hear when buying a new TV. If you are upgrading from an HD TV, then you should know about the 4K technology and its benefits. A 4K TV is essentially a TV running at 4K or four times HD resolution.
Your standard HD TV has a resolution of 1920 x 1080 pixels. So, a 4K TV will offer four times the pixels with 3840 x 2160 pixels in the same size. This is why 4K resolution is also called Ultra-High Definition. Let's take a deeper dive into what is a 4K TV.
<!—H2 title-->
How does 4K technology work?
A resolution is a measure of the number of pixels on the screen, and a 4K TV has 3840 x 2160 pixels. This means a 4K screen will have about 8 million pixels. For one pixel of a 1080p TV, you will get four pixels.
Due to the higher number of pixels, a 4K TV tends to be bigger than a full HD TV. The increased number of pixels gives more depth to the screen, better frame rate, and colour grading. Due to this, you can see the change in how an action scene looks.
<!—H2 title-->
Features of a 4K TV
Upscaling, HDR, and high resolution are some of the features of 4K TV. We dive into these features below to tell you why a 4K TV is worth your time and money.
<!—H2 title-->
Sharp and in-depth visuals
The density of pixels on a 4K display gives us a vibrant and vivid picture. So, when watching a game of Cricket, the visual experience is close to being in a stadium. Recent movies and web series are shot in 4K, and thus look best when watching them on a 4K TV.
<!—H2 title-->
Upscaling older content
Older TV shows and movies aren't available in 4K resolution. But with a 4K TV's upscaling feature, you don't have to worry about your favourite shows looking out of place. The upscaling will allow any standard or high-definition videos to appear better on a 4K TV. These TVs come with powerful processors which analyse sharpness, contrast, and noise reduction to convert a low-resolution video fit for 4K viewing.
<!—H2 title-->
HDR for a cinematic experience
HDR means High Dynamic Range. It defines how bright or dark a TV can get. Compared to SDR (Standard Definition Range), HDR gives us a huge range of bright and dark levels. HDR also has the ability to reproduce a wider number of colours on the TV. So expect a dramatic upgrade on visuals like skin tones, gunshots, lasers, and streetlights that usually go unnoticed.
<!—H2 title-->
Gaming on a 4K TV
Gaming on a 4K TV is a treat for the eyes as you will get to enjoy the most of all the graphics and visuals. Screen size is also an advantage for gaming as these TVs come in 40-inch or larger sizes. The bigger screen not only gives amazing visuals, but also reduces strain on your eyes. For a smooth running of some heavy games, you might have to tweak around with settings like frame rate. Some new TVs also have a built-in Game mode, which optimises the settings for gaming.
<!—H2 title-->
Things to keep in mind while buying a 4K TV
OTT services like Netflix, HBO Max, and Prime Video have videos in Ultra HD resolution. You can get the most out of the 4K technology by watching them on 4K TVs.
Check the warranty before buying a TV. If you worry about the risk of a burn-in or faulty hardware, you can also go for an extended warranty. Over the years, 4K TV has added many more features that offer us great visuals in the comfort of our homes.
Disclaimer: This post as well as the layout and design on this website are protected under Indian intellectual property laws, including the Copyright Act, 1957 and the Trade Marks Act, 1999 and is the property of Infiniti Retail Limited (Croma). Using, copying (in full or in part), adapting or altering this post or any other material from Croma's website is expressly prohibited without prior written permission from Croma. For permission to use the content on the Croma's website, please connect on contactunboxed@croma.com