What is an inverter AC and why is it better than your existing AC?
Hint: It doesn't have anything to do with the inverter battery pack in your house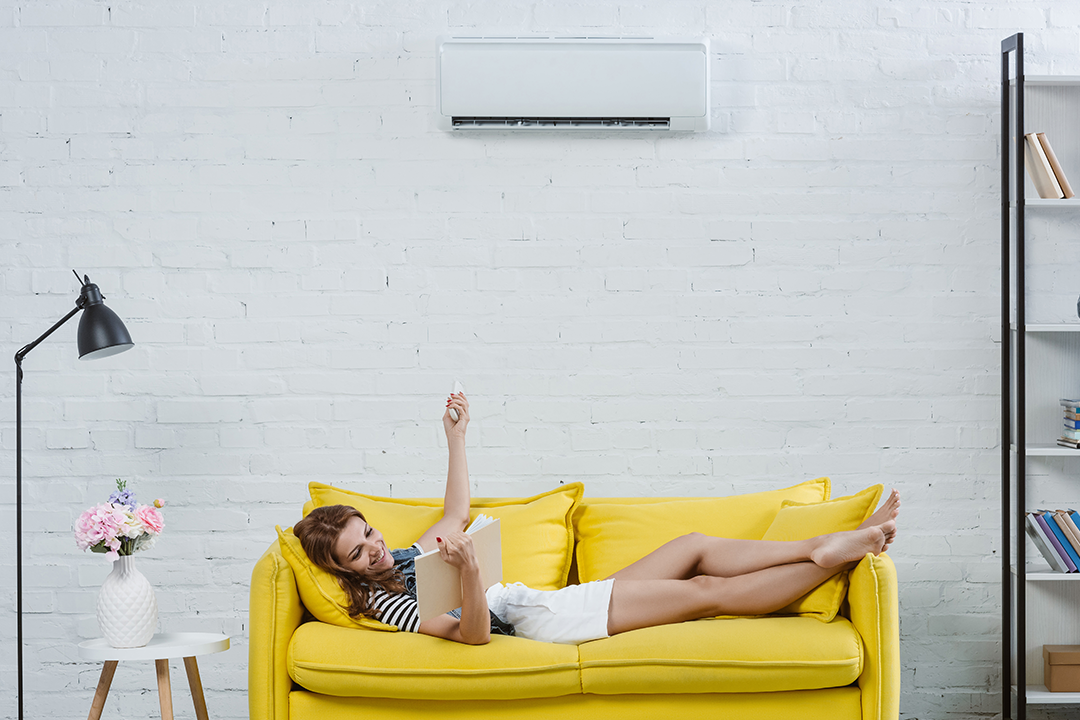 Air Conditioners have become essential appliances in most Indian homes. No matter the time of year, chances are you'll find yourself reaching for the AC remote at the end of a long work day. It isnt entirely inconcievable that you leave your AC on the entire night. And if you, like so many of us, are working from home, the AC is likely on for a good part of the day too.
Inverter technology in air conditioners helps keep your AC running in an energy efficient manner. This is more so if your usage is like we just described above.
ACs with inverter technology are called Inverter ACs. Most ACs today in the market are Inverter ACs with the technology being widely adopted.
<!—H2 title-->
What is the difference between an inverter AC and non-inverter AC?
Though it has 'inverter' in its name, it has nothing to do with the inverter battery pack at your home that ensures you have electricity supply during a power cut. Instead, it works on inverter technology, and hence the name.
Inverter technology essentially works behind the scenes to automatically adjust the speed of the compressor motor while cooling a room. When the room reaches the desired temperature, instead of switching off completely, the compressor powers down to a minimum speed. It powers up again when it senses that the room temperature has risen. This also means that you can keep the AC on, and don't have to repeatedly switch it on or off.
Think of it like an accelerator in your car. While cruising on a highway, you keep the accelerator pressed gently to maintain the speed, and only push hard when you need to overtake. This helps in achieving the best mileage from your car.
This is the biggest difference between an inverter AC and a non-inverter AC. On the latter, there is no such built-in tech to regulate the compressor speed. Instead, the motor runs at its peak capacity to cool the room, and then shuts off when it reaches the set temperature. Sensing that the temperature has risen again after some time, it switches on again.
<!—H2 title-->
How is an inverter AC better than a non-inverter AC?
There are multiple reasons why an inverter AC is better than a standard AC, and the major ones are in the way they cool a room, cost, and energy efficiency.
Since the compressor in an inverter ACs is constantly running, there are no massive fluctuations in room temperature. The ACs are able to maintain the desired temperature while regulating the compressor speeds in the background. So you are unlikely to wake up at night feeling like you're in Antarctica or the Sahara desert.
This also results in better efficiency as air conditioners inherently tend to consume the most power when switching on. So you can imagine the power being consumed when a non-inverter AC repeatedly switches the compressor on and off. Constantly running the compressor and regulating the speeds result in far lower power consumption in an inverter AC.
Less power consumption also means you end up saving money in your monthly electricity bills. In fact, studies claim that inverter ACs tend to save up to 40% in bills when compared to non-inverter ACs.
Now that we've helped you better understand the difference between an inverter AC and a non-inverter AC, you can head over to croma.com to purchase an inverter AC.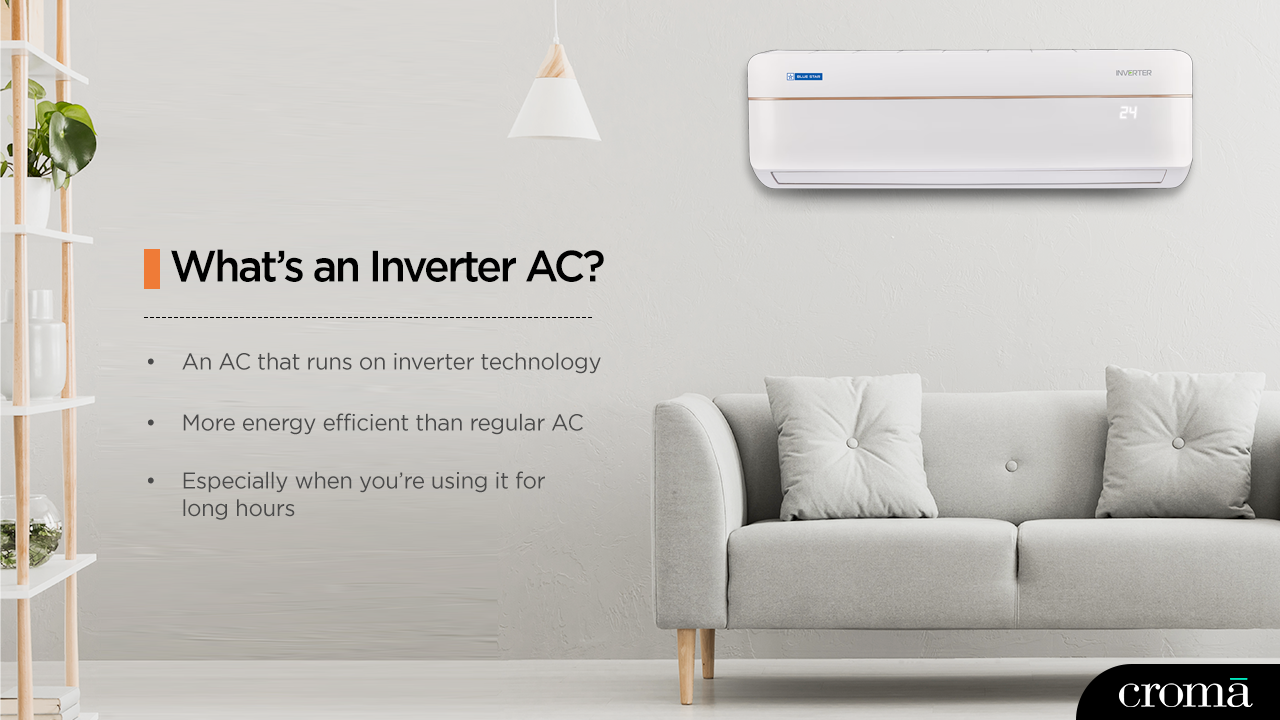 Disclaimer: This post as well as the layout and design on this website are protected under Indian intellectual property laws, including the Copyright Act, 1957 and the Trade Marks Act, 1999 and is the property of Infiniti Retail Limited (Croma). Using, copying (in full or in part), adapting or altering this post or any other material from Croma's website is expressly prohibited without prior written permission from Croma. For permission to use the content on the Croma's website, please connect on contactunboxed@croma.com