What's the difference between Bluetooth headphones and TWS?
The difference is as thin as an aux cable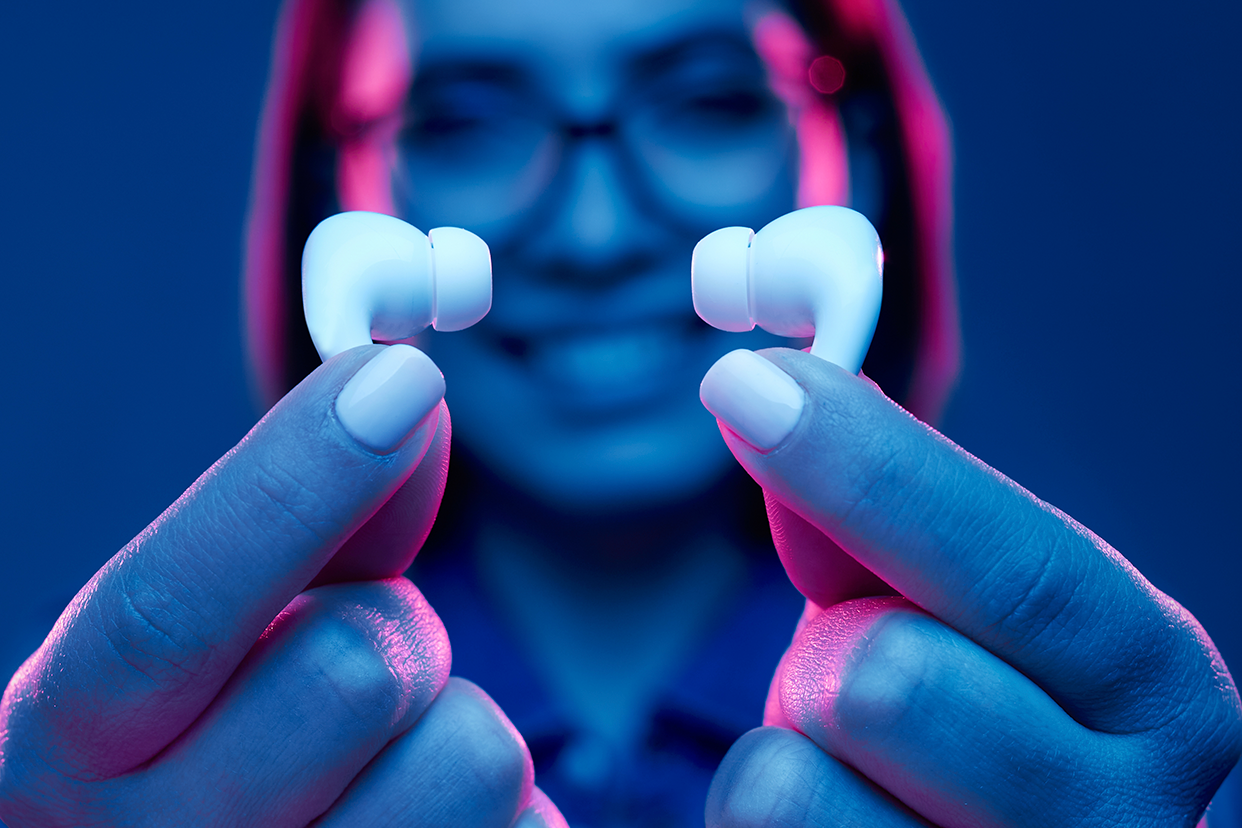 Wireless audio listening devices are fairly common in this era when almost all media playing devices are ditching the beloved 3.5mm audio jack. All of us are adopting wireless headphones . Even though you may think all wireless headphones are the same, the fact is they aren't. You might just be using a Bluetooth headphone and thinking it is a TWS! Well, let's find out whether you are using Bluetooth or TWS.
What are Bluetooth headphones?
Bluetooth headphones are audio listening devices that use Bluetooth technology to connect to your phone, music player, smart TV, computer, or other devices to enable you to listen to the audio. They are also known as wireless as they don't require the physical wire or 3.5mm audio jack to connect to different devices. They are primarily 3 types of Bluetooth headphones
Neckband
On-ear headphones
In-ear headphones
Even though they don't require any sort of wired connection to the audio receiving device, they do have a wire that connects both the left and right earbuds of the earphone. They are more compact and lightweight than traditional wired headphones. One shortcoming with them, in comparison to the traditional wired headphones, is that they need to be charged to use them.
What is Truly Wireless Stereo (TWS)?
Just like Bluetooth headphones, TWS also doesn't use a wired connection or 3.5mm connection to transfer sounds from the media player. What makes them truly wireless is the fact that they don't even require a wired connection to pair the left and right earbuds.
They use wireless connections among the earbuds. Both individual left and right earbuds can connect to the media player separately or one earbud will connect to the other one which in turn will be paired wirelessly to the media player. This makes them highly portable, lightweight, and functional as well.
Differences between Bluetooth headphones and TWS
1. Connection among the earbuds: Bluetooth headphones use a wire to connect the left and right earbuds of an earphone. TWS doesn't use any form of wire to connect either the individual earbuds or the media player.
2. Technology: Bluetooth headphones use short-range Radio waves to transmit audio signals whereas TWS can use Bluetooth, Radio waves or Infrared for pairing.
3. Range: Most Bluetooth headphones have a limited range in comparison to TWS. The average Bluetooth headphones have around 30 feet of range whereas TWS can go up to 300 feet or even more.
4. Sound quality: Even though Bluetooth technology has evolved a lot but still other methods such as RF allow for uncompressed audio transmission resulting in better audio quality.
5. Ease of use: You will find almost all media players with some sort of Bluetooth. It is readily available at various price points as well. TWS also has been evolving and gradually becoming more prevalent these days and a new standard, but Bluetooth is more readily available as well as inexpensive.
Disclaimer: This post as well as the layout and design on this website are protected under Indian intellectual property laws, including the Copyright Act, 1957 and the Trade Marks Act, 1999 and is the property of Infiniti Retail Limited (Croma). Using, copying (in full or in part), adapting or altering this post or any other material from Croma's website is expressly prohibited without prior written permission from Croma. For permission to use the content on the Croma's website, please connect on contactunboxed@croma.com