What size washing machine is best for a 4-member family?
Size matters for seamless laundry days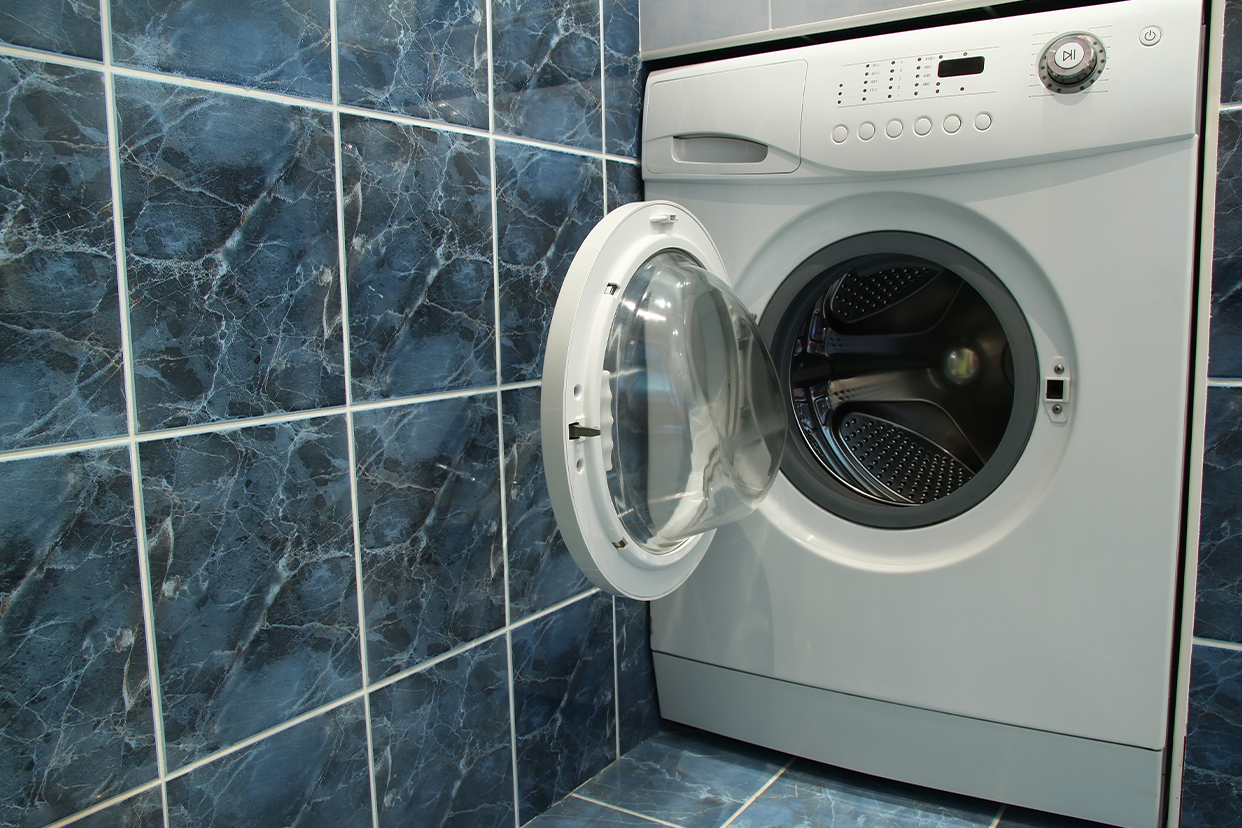 The size and capacity of washing machines vary. Choosing the right washing machine size depends on your household's size and what you regularly wash. A standard-size washing machine holds about two laundry baskets, while a large washer holds three. There are many types of washing machines available, whether you want a compact front loader or a standard top loader. Here's a guide that will help you choose the right size washing machine for your household.
<!—H2 title-->
Ideal washing machine size for smaller families
As per your washing needs, choose a capacity that can accommodate full or half loads, depending on the size of your family. Families with 4-5 members should purchase a washing machine that can handle a load of 9-10 kg per wash cycle.
<!—H2 title-->
What to consider when buying
Capacity: If you have a small family, you need an appliance with a medium to high capacity. Machines capable of washing 9-10 kg loads a cycle are common and easy to find. Most of us wash 3.5 kg of laundry per load every day, regardless of the size of your washing machine. So a washing machine with a load capacity of 9-10 kg is perfect for small families.
Reliability: In an Indian household, washing clothes every day is a normal routine work to avoid piles of dirty clothes lying in a corner. Living without a washing machine can be difficult, and an unreliable one can make matters worse.
Top load or front load: Going for a top load or front load totally depends on your personal preference. The front-loading washer generally performs better, uses less water, and is gentler. As a result of all that water efficiency, a full load takes several hours to cycle. Large families typically choose top loaders because large loads of clothes require multiple loads of washing. Compared to front loaders, top loaders use more water and have faster programs, so washing work can be completed more quickly.
Energy efficiency: Washing machines that are smaller or medium-sized will consume less water and electricity per cycle. If you don't plan to fill up the appliance every time, a smaller appliance will be more energy-efficient.
Disclaimer: This post as well as the layout and design on this website are protected under Indian intellectual property laws, including the Copyright Act, 1957 and the Trade Marks Act, 1999 and is the property of Infiniti Retail Limited (Croma). Using, copying (in full or in part), adapting or altering this post or any other material from Croma's website is expressly prohibited without prior written permission from Croma. For permission to use the content on the Croma's website, please connect on contactunboxed@croma.com