5 WhatsApp features you probably didn't know about
You need to try out these WhatsApp features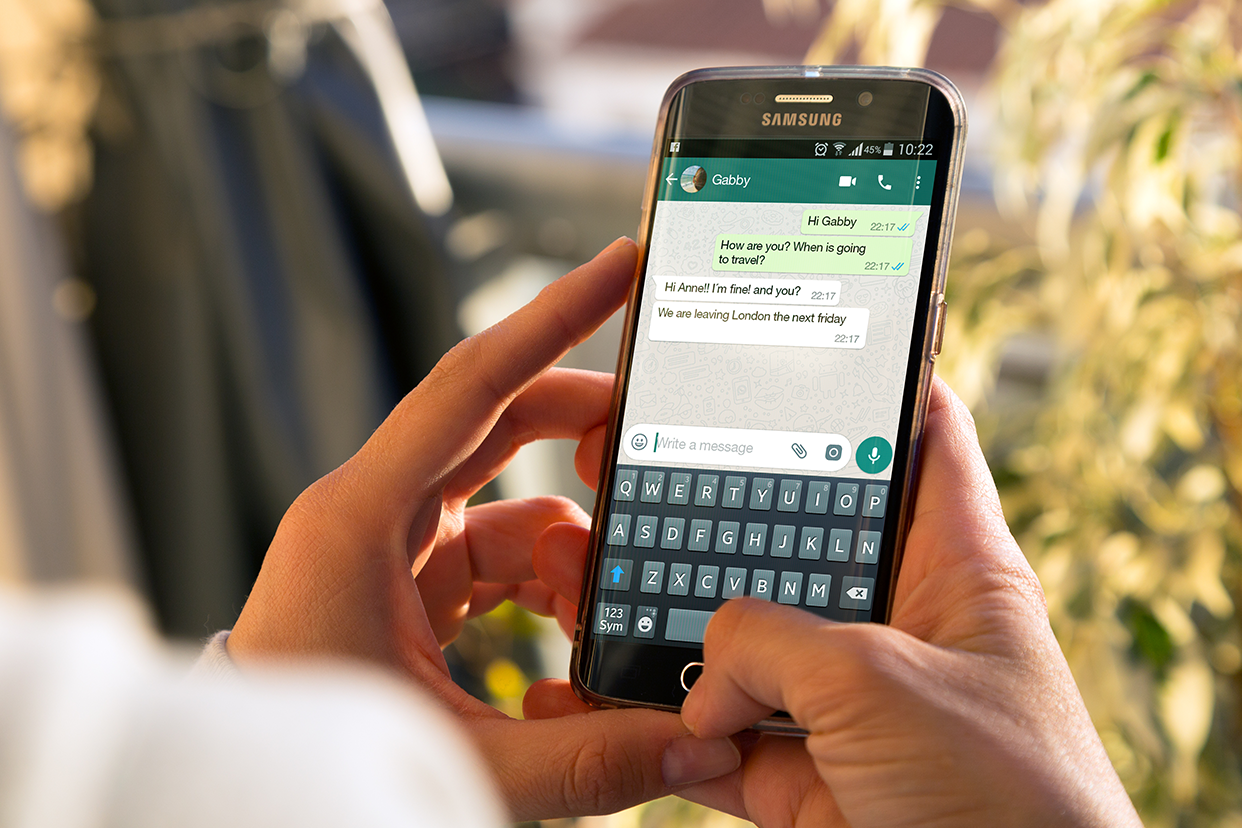 WhatsApp is being continuously updated with new tricks and features for users. With the addition of such new features over time, it may be hard to keep track of some of the app's newer abilities. Worry not, though, as we have compiled a list of new WhatsApp features and how you can use them right here.
<!—H2 title-->
5 new WhatsApp features you probably didn't know about
Forward with caption

Ever forwarded a WhatsApp photo or video only to realise you will now have to send a caption separately or risk losing any context? You're not alone. WhatsApp messages have never had the ability to retain media captions when forwarding a message. Until now that is. Now, you can forward an image, GIF or video along with the caption it was originally sent with.
Proxy servers

WhatsApp's newest update brings support for proxy servers. For the uninitiated, a proxy server functions like a VPN, allowing users residing or travelling to regions where WhatsApp is blocked to still use the app to communicate. Additionally, features like WhatsApp's end-to-end encryption remain in place when you use proxy servers. However, using proxy servers will require a bit of know-how. You can check the WhatsApp website for help on how you can use a proxy server.

ALSO READ: WhatsApp Yourself: How to chat with yourself?
WhatsApp avatars

For those who like to get more creative and personal when using WhatsApp, the app has recently introduced avatars – its own animated versions of users. These avatars once created and customised to look like you (or anyone else), can be used to power a plethora of stickers. You can create avatar-based stickers by heading to WhatsApp Settings -> Avatars.
Undo 'Delete for Me'

WhatsApp's 'Delete for Me' option can be a quick shortcut to embarrassment when you accidentally send something in a personal or group chat and hit 'Delete for Me' instead of 'Delete for Everyone'. Not only does this option not delete the message from the chat for other users, it also prevents you from doing anything about it moving forward, since you have already deleted the message for yourself. This is where the handy new 'Undo' button comes in. With WhatsApp's latest versions, every time you hit 'Delete for Me', you will see a quick shortcut to undo the action for a few seconds. This is similar to how the undo action works on Gmail, for instance.
Companion Mode

There's a workaround to using the same WhatsApp number on two smartphones, and while it isn't a directly accessible feature yet, users can use Android's Developer Settings menu to use the feature. To do this, you either need to be a WhatsApp Beta user, or simply download the WhatsApp Beta APK file from APKMirror. Install this version of WhatsApp on both your primary and secondary phone.

Before setting up the app on your secondary phone, head to the Android Developer Options and change the 'Smallest Width' setting from its original number to 600. Your text, icons and other on-screen elements will become smaller after you do this, as the phone is tricked into thinking it is an Android tablet. You can then open WhatsApp on the device and when you go to the Linked Devices menu, you will see a QR code similar to what you'd see on WhatsApp Web.

You can now again use the primary phone to scan this code and WhatsApp will now also be usable on your second phone. When it is set up, you no longer need to keep the primary phone connected. You can now also head back to the Developer Settings on the second device and restore the Smallest Width setting to its original value to use the phone normally.
Disclaimer: This post as well as the layout and design on this website are protected under Indian intellectual property laws, including the Copyright Act, 1957 and the Trade Marks Act, 1999 and is the property of Infiniti Retail Limited (Croma). Using, copying (in full or in part), adapting or altering this post or any other material from Croma's website is expressly prohibited without prior written permission from Croma. For permission to use the content on the Croma's website, please connect on contactunboxed@croma.com