Which tripod to buy for a DSLR?
A question standing on three legs!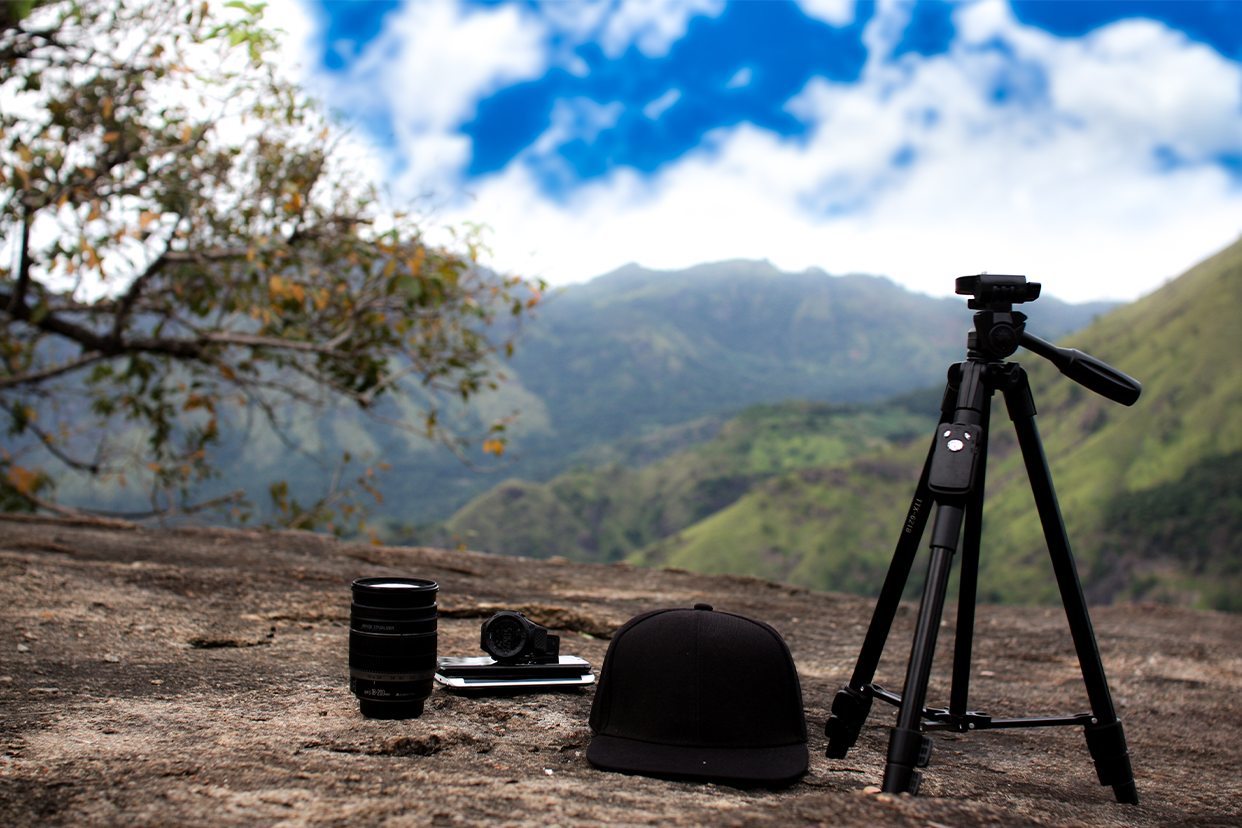 A good tripod for a photographer is like an extra arm. A tripod is one of the most essential and handy tools for professional or semi-professional photographers but more so for amateurs and hobbyists. But the market is flooded with way too many products making it challenging to pick the one best for your DSLR. Well, fear not — we can help you make an informed and smart decision best suited to your needs.
Also read: How to clean a tripod
Things to keep in mind while buying a tripod
There are a few things that you should keep in mind regardless of the type, brand, and style of the camera:

1. Maximum payload: It determines how heavy a camera setup you can mount on a particular tripod. Many aren't suited for bulky zoom landscape lenses as they are heavy-duty. It is best to be aware of the max payload.
2. Minimum and maximum height: While it is obvious why to check any product beforehand, it is advisable to get a tripod which is adjustable up to your chest. It makes for easier handling.
3. Portability: If you aren't limited to indoor studio photography then portability and compactness become a considerable factor in deciding. As a photographer, you need to travel a lot, and a tripod that is not travel-friendly is a hindrance to carry along.
4. Multiple leg angles: If you shoot outdoors on uneven surfaces, you should look for a tripod that allows multiple leg angles, as it will give you the flexibility to shoot even in challenging conditions. It is especially handy for shooting landscape and nature.
5. Flexibility of the central column: There are a variety of tripods in which you can adjust the height vertically up to a level through the central column. You also have a few that allow you to flip the central column or invert it and put it in some angles in it.   
Apart from these, there are a few more things that you can keep in mind, such as whether or not the tripod comes with a removable leg option, spirit lever, material, price, etc. These, together with basic things, will act as a checklist to help you buy a good tripod. We have curated a few options from which you can pick and choose based on the type, style, and genre of photography you mostly do:
Hama Profil Duo: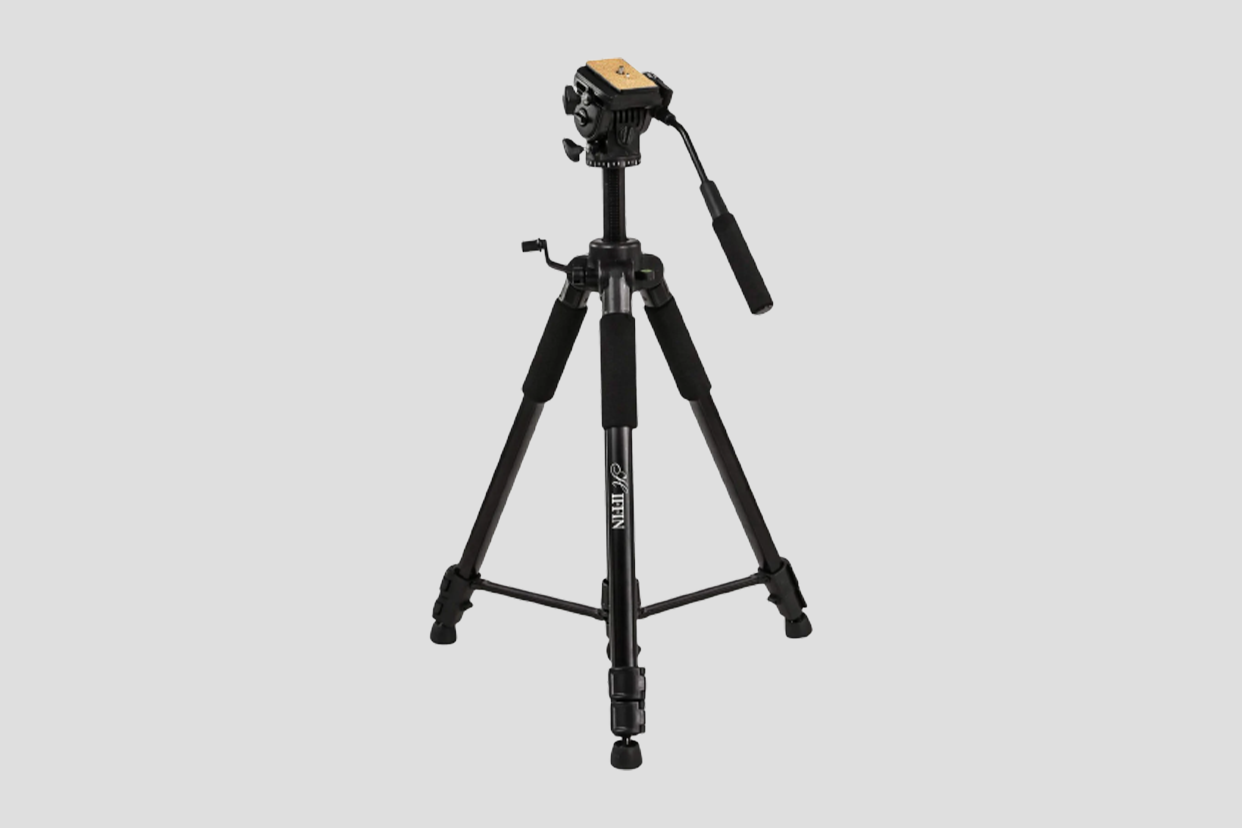 This is one of the most value-for-money tripods you can buy. Its maximum height is 150 cm, and its minimum height is only 53 cm. It offers flexibility in various situations and carry heavy-bulky cameras with a max load capacity of 5kgs. It is extremely lightweight as well. Just at 1.48kg, it makes travelling with this tripod easy. At this price point, its build quality is one of the best. It is also evident from their 60-month warranty period.
Joby Adjustable tripod: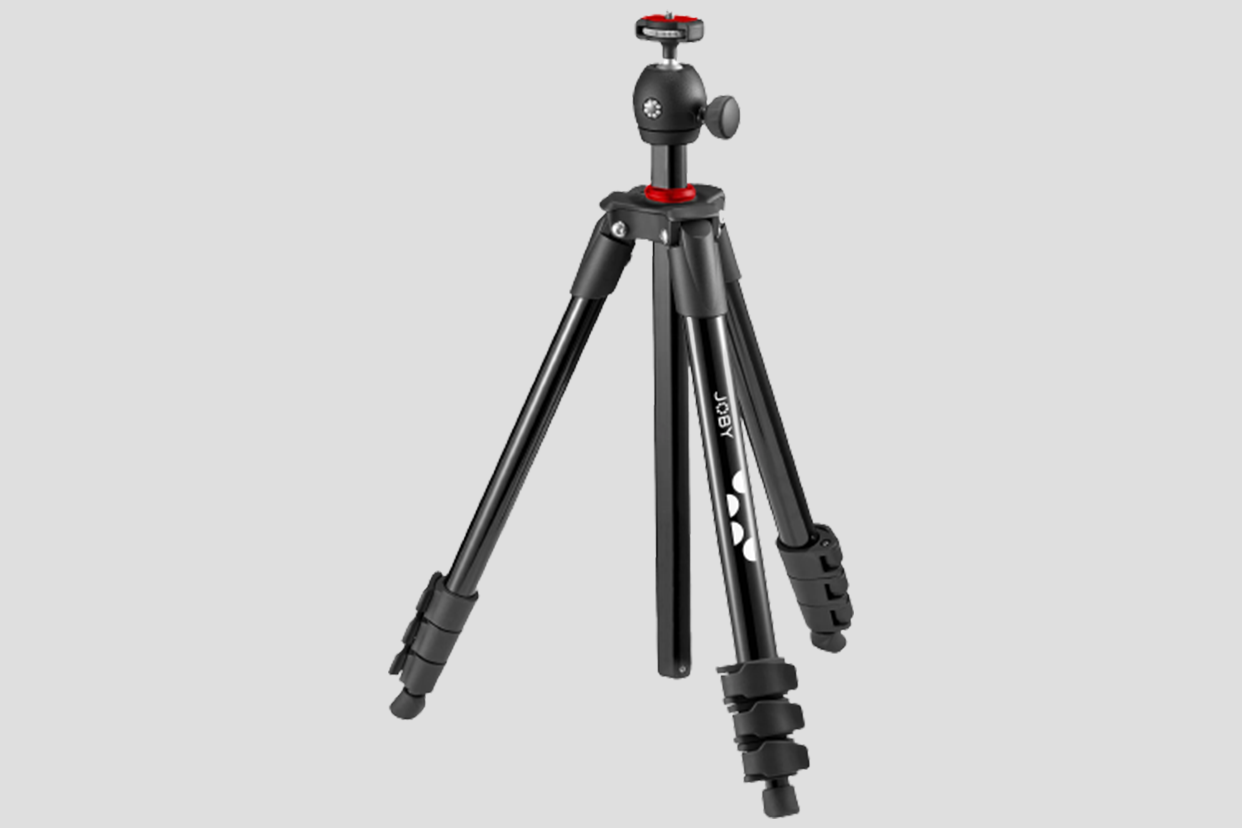 If you want a premium, lightweight, and sturdy tripod which also gives you the capability to capture 360° degree panoramic shots, you won't find a tripod better than this one. Its maximum height is 131 cm, and the minimum height is as low as 39 cm. So, if you take a lot of shots where you need to place your camera close to the ground, it is really handy. It has four legs for extra stability as well, and gives you a warranty period of 24 months as well.
Hiffin adjustable: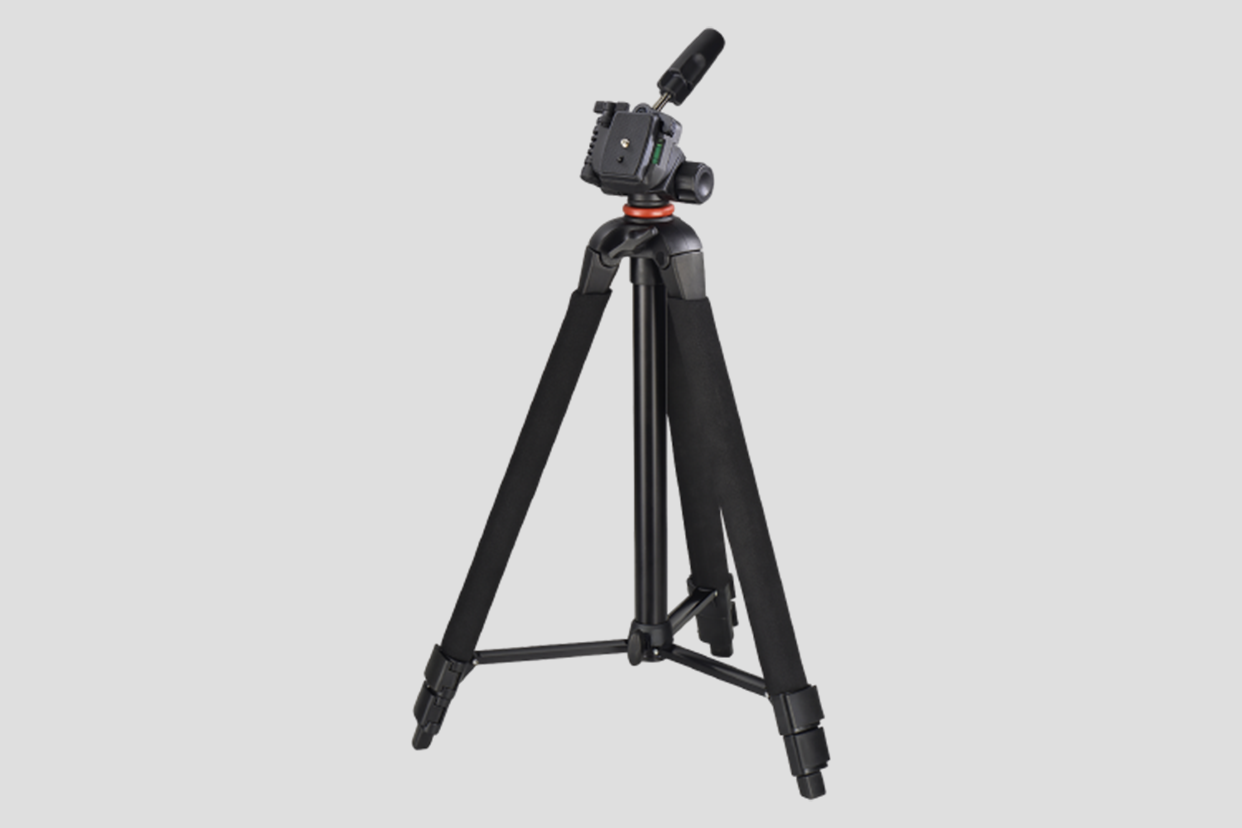 This is another value-for-money tripod that you can buy for yourself. The main USP of this tripod is its max height, i.e., 165 cm. Thus, it will be great for those who are tall, or require setting up their camera at a higher angle. Another strength of this tripod is its load capacity, i.e., 15 kg. It comes with an anti-skid pad, fluid video head, geared centre head, etc. In short, it does almost everything with finesse and won't cost you a bank to buy it at the same time.
Disclaimer: This post as well as the layout and design on this website are protected under Indian intellectual property laws, including the Copyright Act, 1957 and the Trade Marks Act, 1999 and is the property of Infiniti Retail Limited (Croma). Using, copying (in full or in part), adapting or altering this post or any other material from Croma's website is expressly prohibited without prior written permission from Croma. For permission to use the content on the Croma's website, please connect on contactunboxed@croma.com