How to clean a tripod?
An often ignored and less talked about topic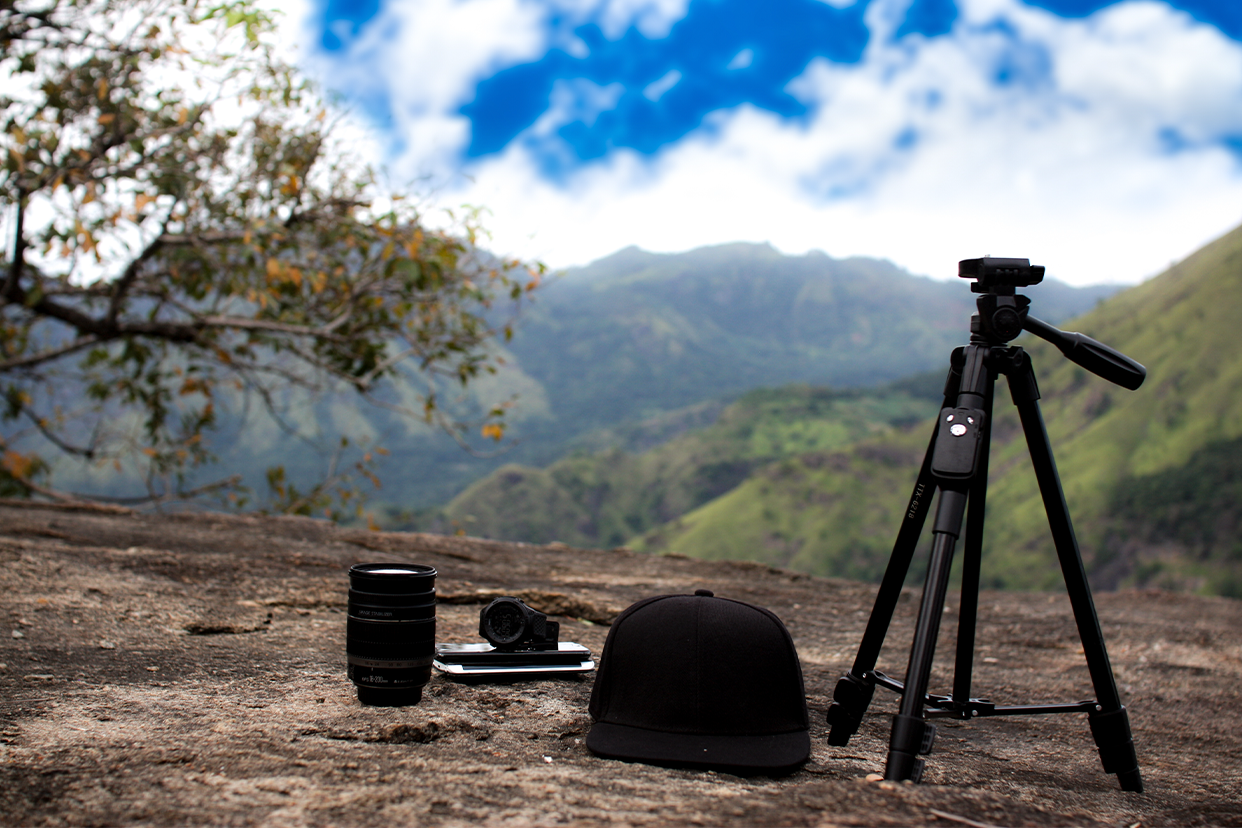 One of the most essential pieces of equipment for any photographer, apart from the obvious ones, is a tripod. Even those who aren't into photography can tell you stability will make or break a shot. A good tripod can turn an average shot into a great shot. But most of us never even think about cleaning them. Cleaning the tripod might not have ever crossed your mind. Don't worry, you are not alone. Even the most professional photographers tend to overlook this but there are plenty of reasons why you shouldn't. So, let's know a little about how you can go about cleaning your tripod.
Steps to clean a tripod
Before starting to clean the tripod, you will require a soft bristle toothbrush, water, cleaning agent, silicone grease or any other recommended by the manufacturer,a microfiber cloth , and sufficient space to do it.
1. Use one side of the microfiber cloth or paper towel to give an initial wipe to loosen up any visible dirt and grime.
2. Now, depending on the model and type of tripod, you will be able to disassemble your tripod. Follow the user manual to do it. Most have a twist-lock leg mechanism.
3. There are plenty of small parts so you should take pictures from your smartphone for reference when you put it all back together.
4. When you have disassembled your tripod, take the dish soap solution and dilute it a little with water in a container. Dip the brush and some of the foam on it and use it to clean the accumulated dirt out of inaccessible places.
5. Once you are done, lay it down and use the microfiber cloth to wipe it dry.
6. For tripods, that can't be disassembled, just use the soap and water solution to clean them. Use the brush to access those tricky areas as much as possible. Don't forget to wipe dry it afterward.
7. When reassembling the tripod, put some grease on the threads and grooves to make sure they function as smoothly as possible. Again, do follow the user manual to guide you in this process.
8. Once done, wipe it again with the microfiber cloth thoroughly. Wipe out the excess grease with the help of tissue paper.
9. As a rule of thumb, don't get the tripod so wet that you need to take the tripod out in the sun even after wiping it with a microfiber.
How often should you clean a tripod?
There isn't any prescribed time interval that must be followed. It boils down to the frequency and intensity of use along with your own judgment to decide when to clean your tripod. But even then, it will be best to have a regular cleaning routine. For example, you can do a thorough cleaning after every other week in case the tripod gets frequently used, especially if you shoot outside a lot.
Wildlife photographers, landscape photographers, street photographers who use tripods will need to clean their tripods more frequently than photographers who use their tripods mostly indoors. If you use your tripod mostly indoors and rarely take it outside, then you can get away with cleaning it once a month.
Tips to keep in mind
1) Keep it folded when not in use: When you aren't using the tripod, you should develop a habit of storing it in a safe place. But more than this, you need to keep it folded so nothing gets caught in one of its legs and damages other things or the tripod itself.
2) A cursory wipe after every use: Another good practice is to give a cursory or surface wipe clean after every use. It will keep the tripod looking fresh and new. In the long run, it will help you preserve the original colour of the tripod. It will also reduce your workload on your thorough clean-up days.
3) Check the leg locks regularly: You need to trust your tripod, so check that there isn't anything loose that might otherwise create a situation where it will damage your expensive camera. A routine check-up will most certainly prevent this situation.
Disclaimer: This post as well as the layout and design on this website are protected under Indian intellectual property laws, including the Copyright Act, 1957 and the Trade Marks Act, 1999 and is the property of Infiniti Retail Limited (Croma). Using, copying (in full or in part), adapting or altering this post or any other material from Croma's website is expressly prohibited without prior written permission from Croma. For permission to use the content on the Croma's website, please connect on contactunboxed@croma.com