Apple Watch: Here's why you need a smartwatch for your iPhone
The joys of the Apple ecosystem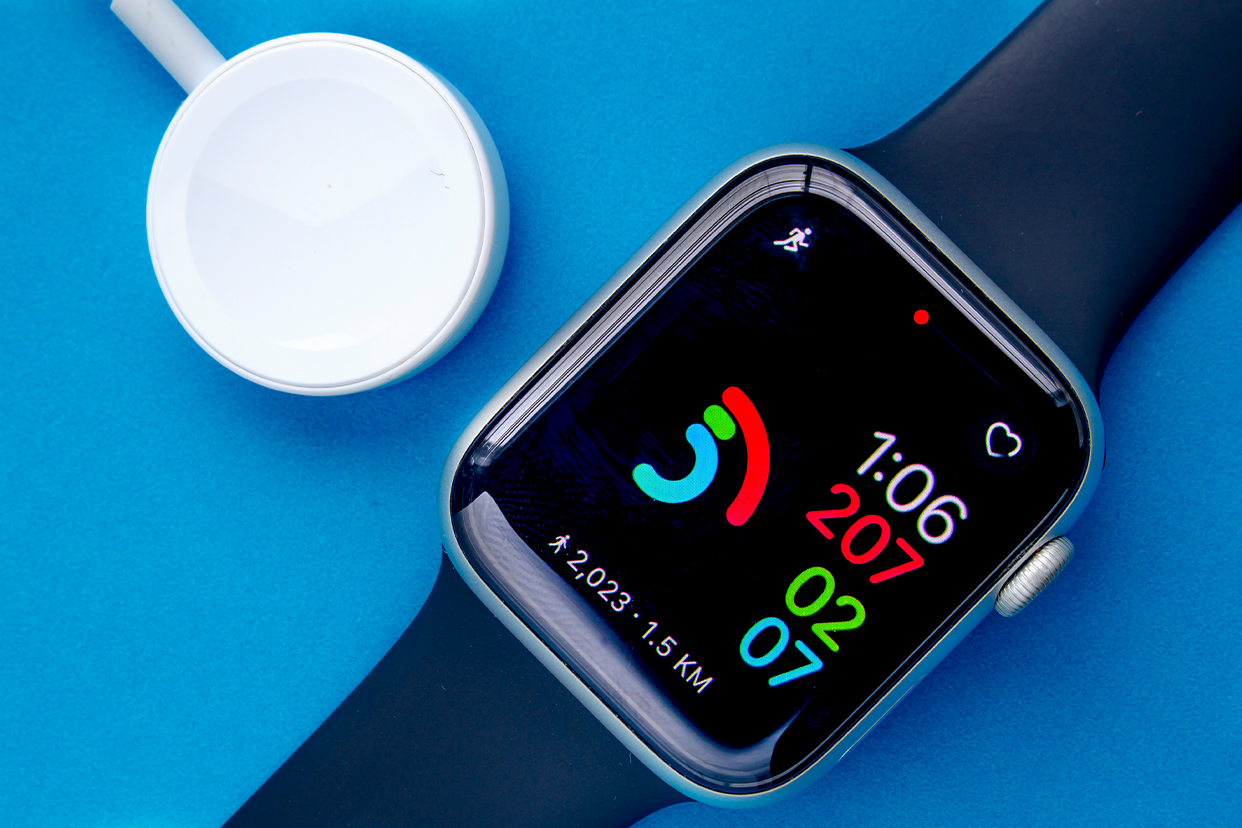 If you're planning on purchasing a smartwatch and are an iPhone user, chances are, you're probably eyeing the Apple Watch. After all, why wouldn't you? Underneath its compact form factor, the Apple smartwatch is a power-packed package with many uses and features. In fact, if budget is not your top concern, it could easily be one of the best smartwatches for you to pair with your iPhone.
<!—H2 title-->
How can the Apple Watch make life easier for you?
With Siri built-in, you can accept and reject calls, reply to texts, and control smart home appliances from your Apple Watch. Furthermore, it also supports several first- and third-party apps, as well as interchangeable watch faces. If you're looking for a way to keep track of the endless emails, Teams messages, and WhatsApp texts from work all day too, the Apple watch has got you covered.
With its built-in microphone and speaker, the watch also allows you to make or receive phone calls completely hands free. Furthermore, if you end up forgetting your iPhone in an odd corner of the house, or maybe the store after paying for your groceries, worry not. You can just go on to the Find Devices app on your Apple Watch, and it can locate your phone for you. With a single voice command, Siri will set reminders for you, create grocery lists, set alarms, make calls, type out texts and emails, and send out invites for your latest shindig.
<!—H2 title-->
A friend indeed
Now to what the Apple Watch is good at – health and safety features! In addition to counting your steps, the watch also monitors your sleep, stand time, heart rate, steps climbed, and much more.
Based on the information provided with regards to your age, height, weight, and gender, the watch keeps track of the calories you burn throughout the day, at rest as well as while exercising. Additionally, it can also track your VO2 max, or in other words, level of cardio fitness. An in-built optical sensor in the Apple Watch can also track your heart rate while you're active and while you're resting in real time. That's not all. If, it finds your heart rate to be abnormally high or low at any given point, the Apple Watch also sends you an alert instantly to remind you to take corrective measures.
Well, that's our two cents on why you should consider investing in an Apple Watch if you own an iPhone.
Disclaimer: This post as well as the layout and design on this website are protected under Indian intellectual property laws, including the Copyright Act, 1957 and the Trade Marks Act, 1999 and is the property of Infiniti Retail Limited (Croma). Using, copying (in full or in part), adapting or altering this post or any other material from Croma's website is expressly prohibited without prior written permission from Croma. For permission to use the content on the Croma's website, please connect on contactunboxed@croma.com