10 kitchen appliances to help you eat healthier in 2023
Time to say yes to healthy food!

A new year brings with it a chance to turn over a new leaf and lead a healthier and happy lifestyle. A healthy lifestyle is not important just for you, but also for your near and dear ones. They often say, "you are what you eat." Being foodies ourselves, we can wholeheartedly vouch for it. To lead a happy and healthy lifestyle then, it naturally follows that one must eat healthily as well.
Healthy food is often mistaken to be synonymous with bland food. But we're here to tell you that that is not necessarily the case. And so, we bring to you a list of 10 must-have kitchen appliances to help you make healthier, and of course, tastier food choices this year.
<!—H2 title-->
10 must-have kitchen appliances for a healthy 2023
Philips Spectre 4.1 Litres Electric Air Fryer : With its Rapid Air Technology, this air fryer uses hot air to cook your favourite foods with up to 90% less fat. It can do just about anything – fry, bake, grill, roast and reheat food.
Croma 1000-Watt Food Processor : Are you a bachelor fresh out of college, living on your own for the first time, and therefore, likely new to cooking? We'd highly recommend checking out the Croma 1000-Watt Food Processor , which can grind, blend as well as juice. Basically, everything you need to prepare your meals.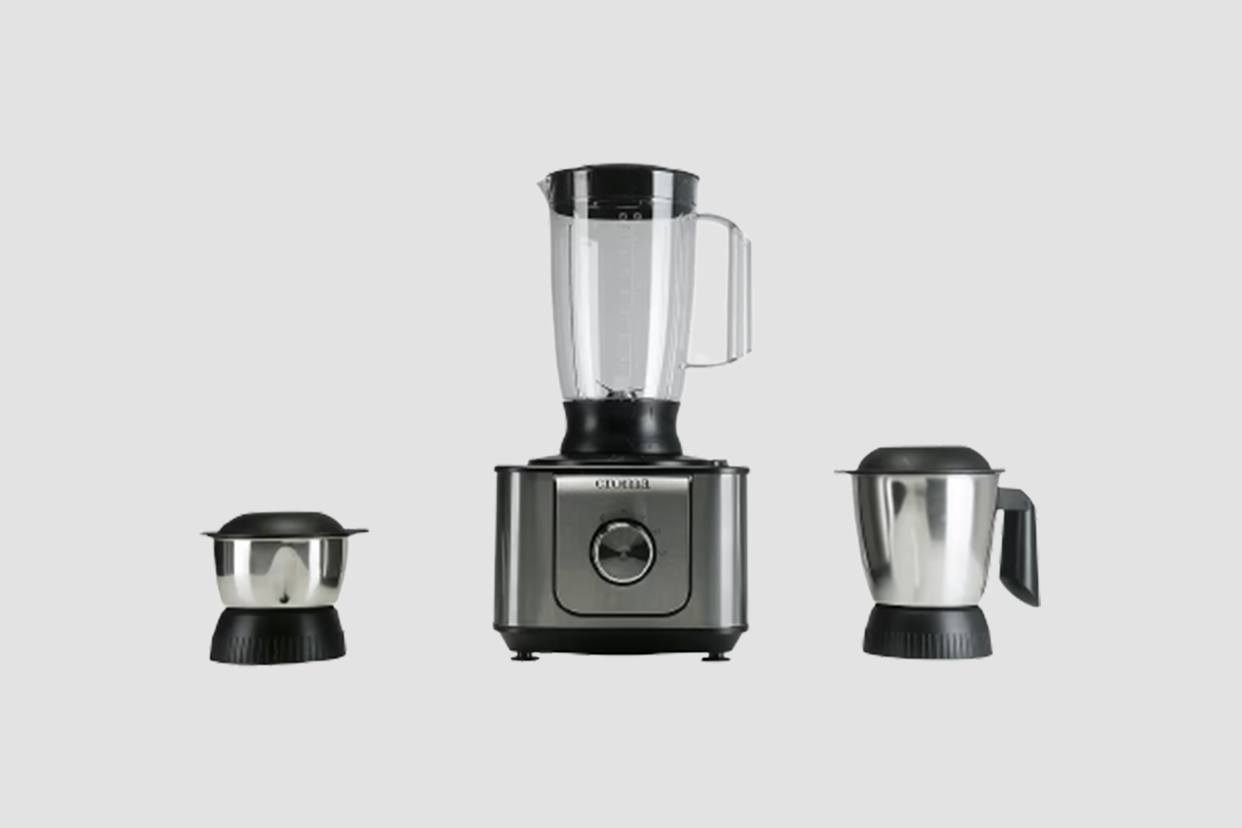 Kent Kettle 1.8L Elegant Glass : Late night hankerings for instant noodles or boiling water to make tea, this kettle has got you covered. It comes with a stainless-steel heating plate that evenly distributes heat when boiling water, and the Borosilicate glass resists acid and chemical degradation making it safe to use.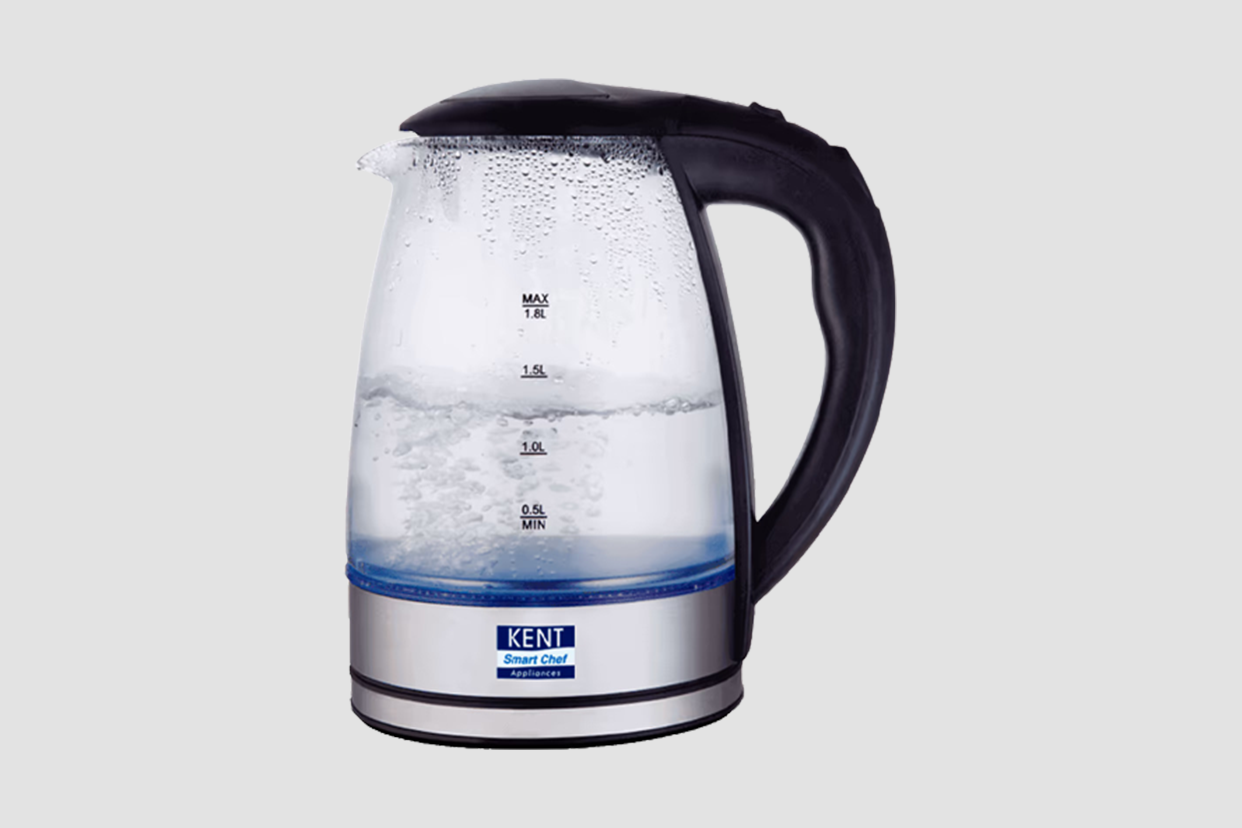 Sharp Automatic Bread Maker : Fresh Avocado on toast is a super healthy and tasty breakfast. The taste, however, is often dampened by stale, store bought bread. With support for different loaf sizes, automatic ingredient dispenser, and crust options, Sharp's Bread Maker helps you enjoy fresh bread without any adulteration.
Black & Decker 300-Watt Stand Mixer : Looking to make a delicious cake for a special occasion, pancakes for breakfast or a dressing for fresh salad? May we recommend to you the Black & Decker 300-Watt Hand Mixer then? With its 5-speed turbo setting and 3.5L bowl, it just does that!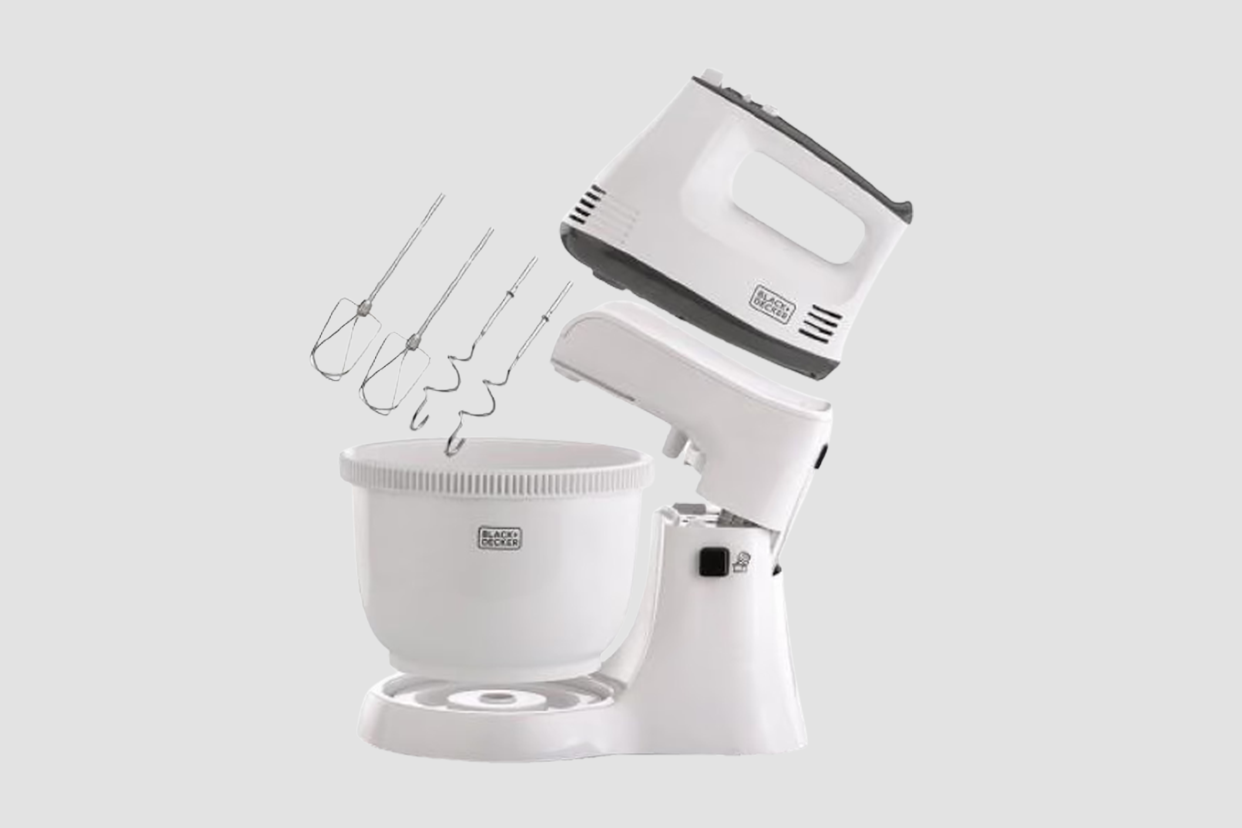 Croma 1500-Watt 4 Slice Griller : This slice griller allows you cook up to four delicious club sandwiches at once. Besides this, it can also be used for delicacies such as grilled chicken breasts, grilled vegetables and more.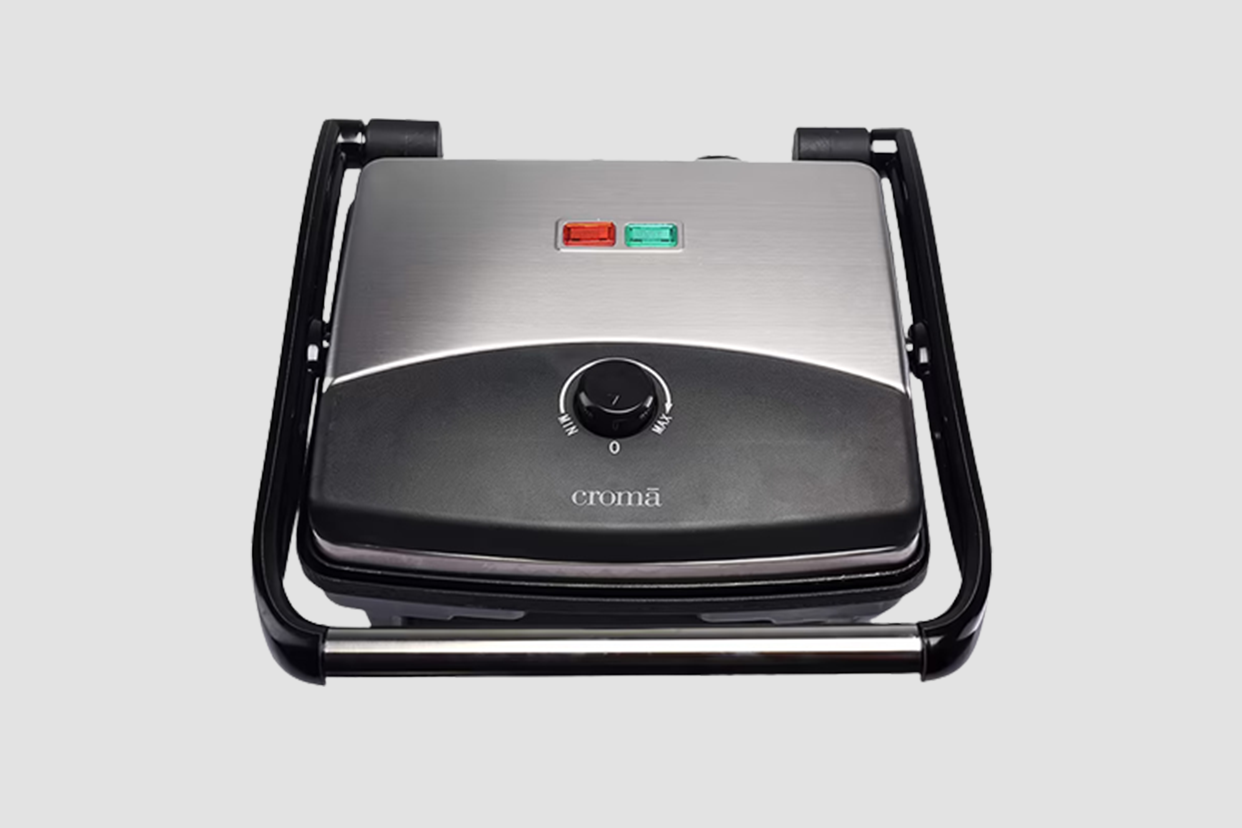 Bajaj 800-Watt Juicer: This product from Bajaj allows one to easily extract juice from fruits without having to chop them. The two-speed control allows one to customise the motor speed as per softness/hardness of fruits and vegetables. In other words, this juicer allows you to enjoy healthy and tasty homemade fruit juice every day to help you stay fit and healthy.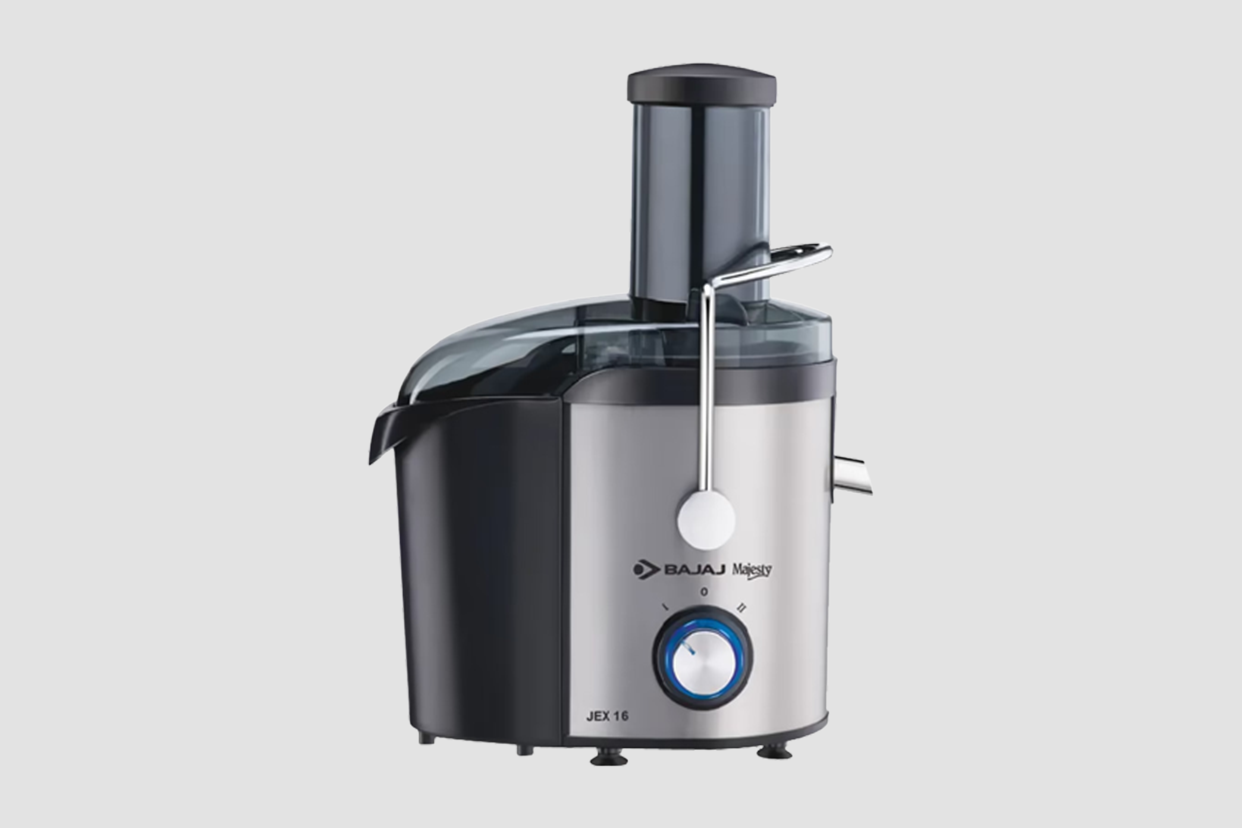 Morphy Richards OTG 60L 60RCSS : Looking for an OTG that isn't too heavy on the pocket? Look no further than the Morphy Richards 60 Litres 60 RC-SS. It features a rotisserie function which uses a motor system to make sure you have a perfect roast every time – whether veggies or meat. Furthermore, with its defrost function, thawing and cooking frozen food is easier and faster.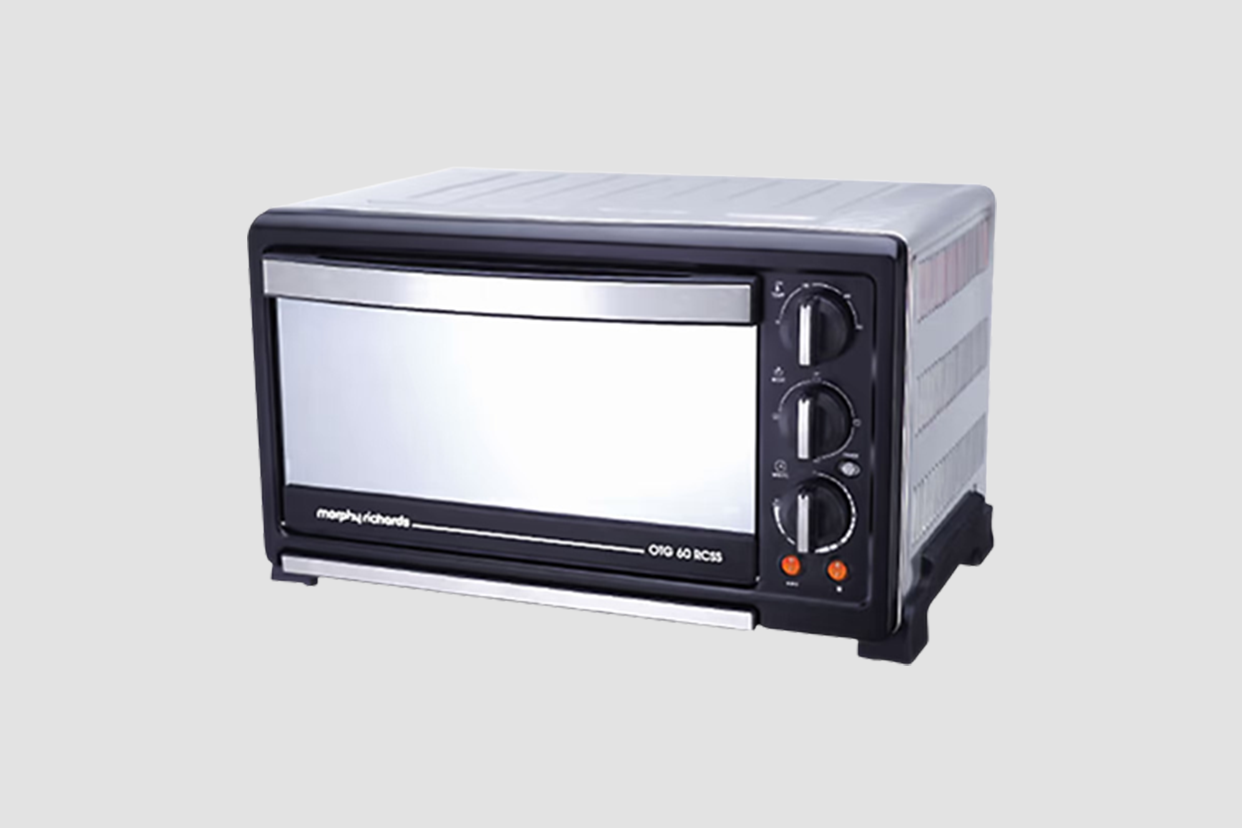 Croma 23 Litres Convection Microwave Oven : This convection microwave can cook, heat, defrost, as well as grill. Furthermore, you can cook food in it for up to 95 minutes, allowing you to cook basically any kind of food you like. There's also a built-in barbeque function, which is perfect for house parties.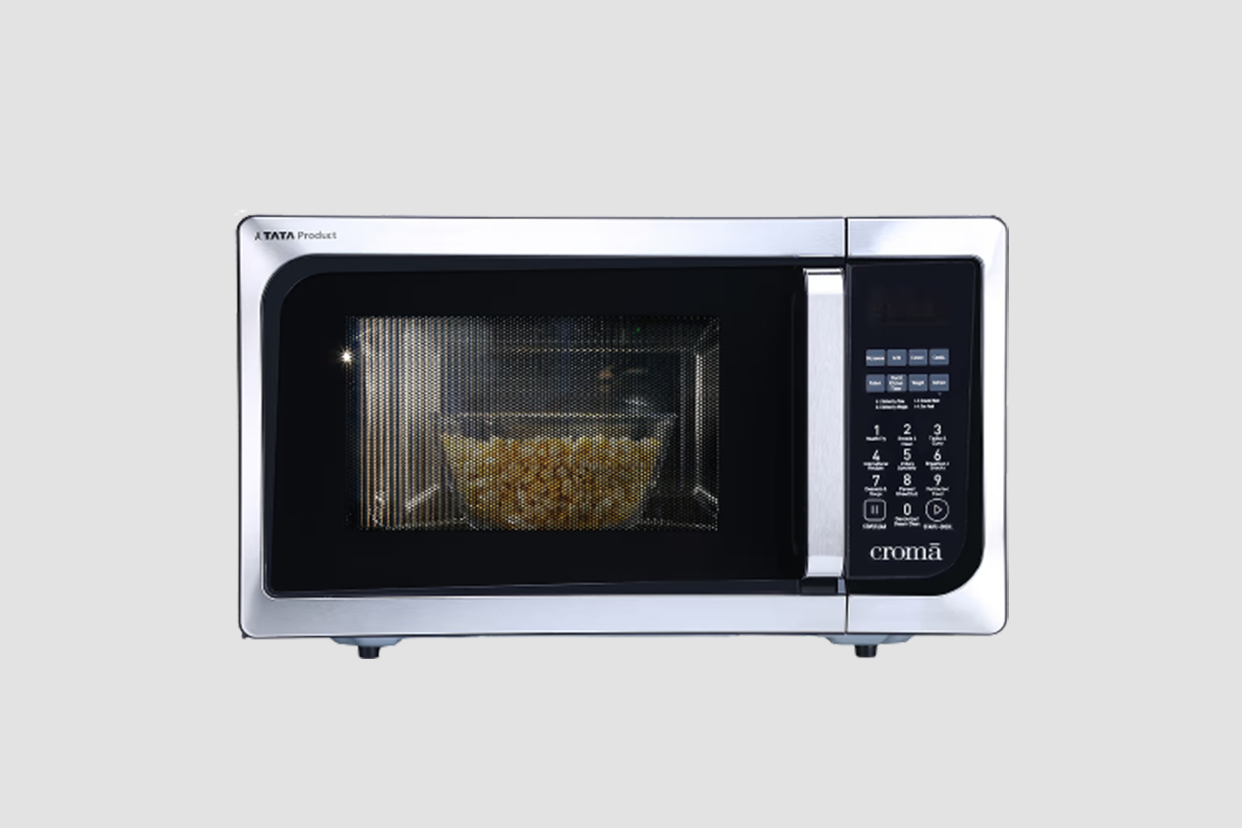 Bajaj 1000-Watt Food Processor : Is your kitchen perhaps a little short on space? Well, this Bajaj food processor may be of use to you then. With three jars, and nine different attachments, it has the answer to all your healthy food woes, while also ensuring it doesn't take up too much space or consume too much electricity.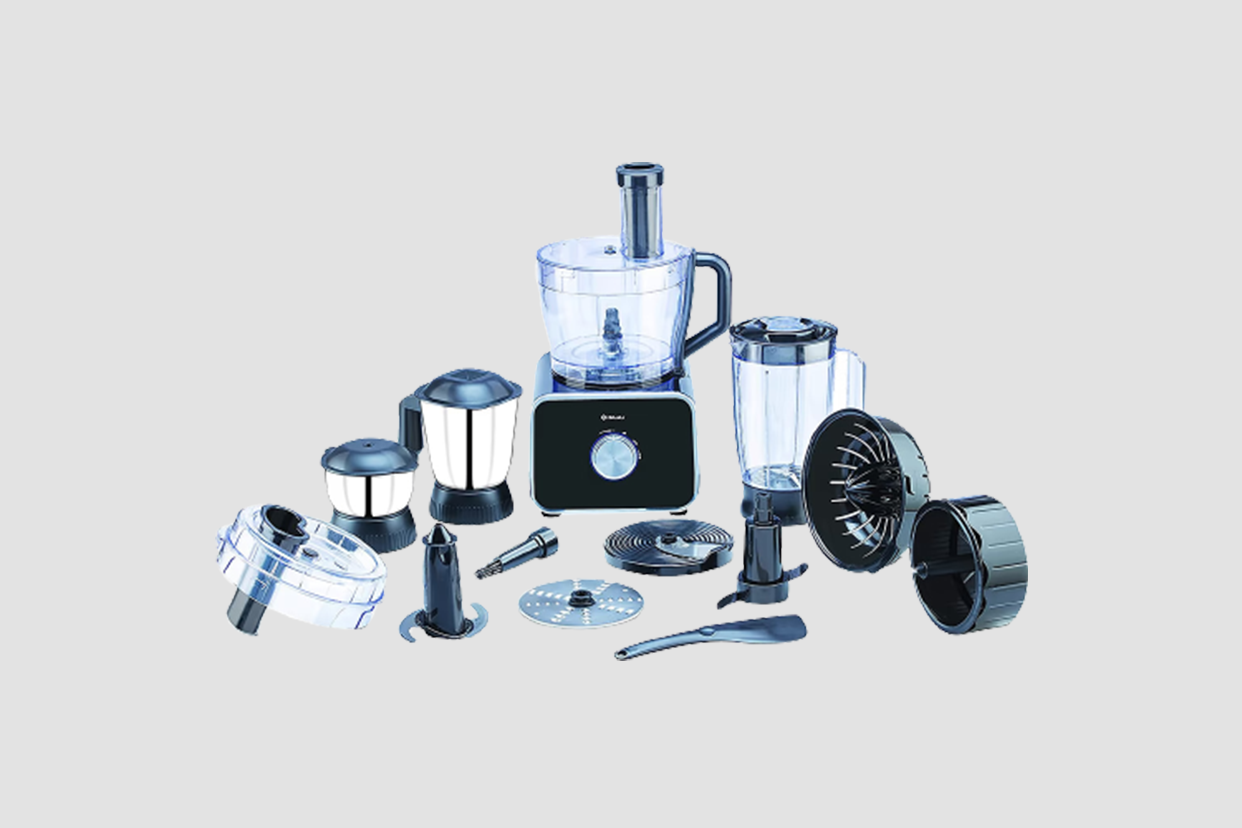 Disclaimer: This post as well as the layout and design on this website are protected under Indian intellectual property laws, including the Copyright Act, 1957 and the Trade Marks Act, 1999 and is the property of Infiniti Retail Limited (Croma). Using, copying (in full or in part), adapting or altering this post or any other material from Croma's website is expressly prohibited without prior written permission from Croma. For permission to use the content on the Croma's website, please connect on contactunboxed@croma.com