All you need to know about your Apple Watch
Get acquainted with your Apple Watch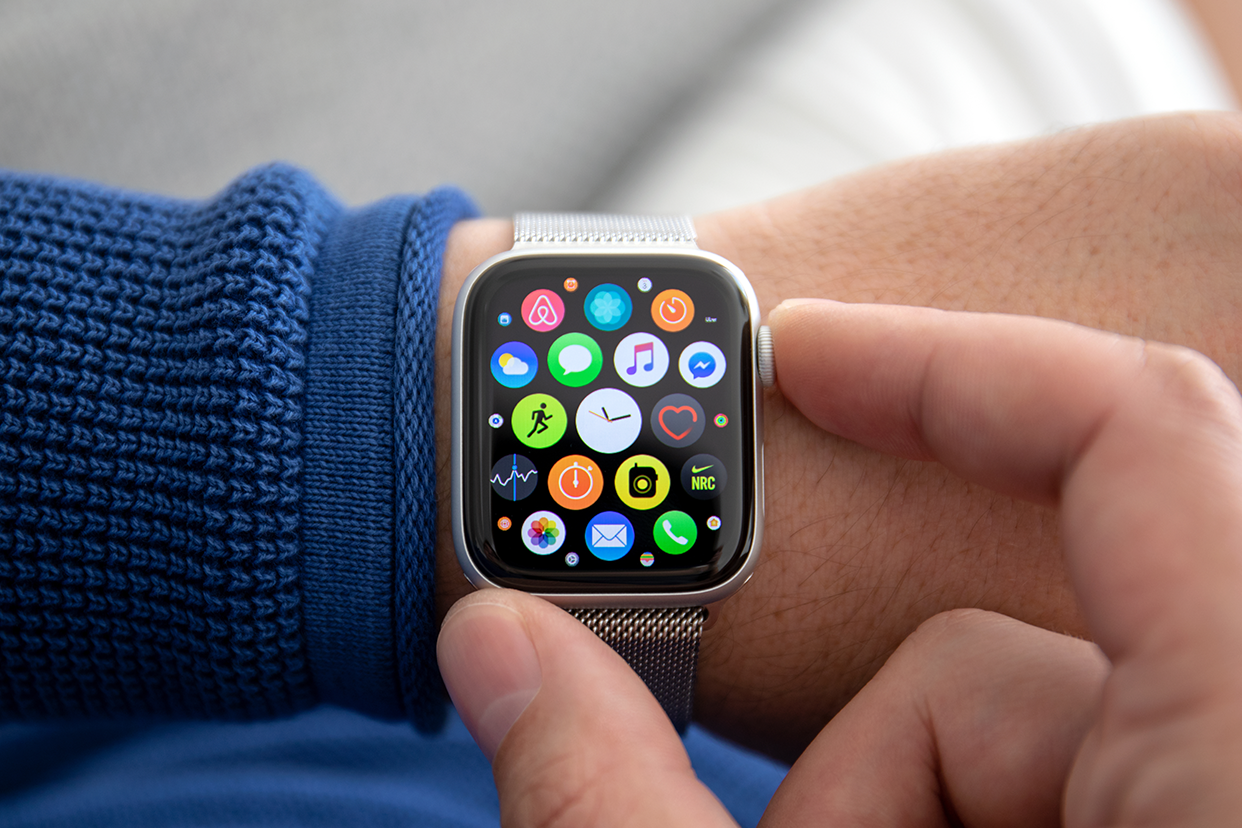 If you've recently purchased an Apple Watch or are planning to, you're probably knee-deep in research — and we don't blame you. It is more than just a little device that sits on your wrist and is power-packed with many uses and features. In fact, if budget is not your top concern, it could easily be one of the best smartwatches for you if you own an iPhone. With Siri built-in, you can accept calls, reply to texts, and control smart home appliances from your wrist. But, of course, there's just so much to know about the device, and if you're wondering where to begin, we have everything you need right here for you:
<!—H2 title-->
Which Apple Watch should you get?
There are a lot of available options to choose from — and you should certainly know which features you need before zeroing onto one:
Apple Watch Ultra: Apple's newest offering, the Apple Watch Ultra is the largest, most durable and long-lasting smartwatch on its slew today. It not only has the largest battery and longest battery life in the line, but it also has a 49mm sapphire lens.
Apple Watch Series 8: It is the latest smartwatch in the market and comes with extended fitness tracking along with its regular smart features.
Apple Watch SE: If you're on a budget and still wish to enjoy the quintessential 'Apple Watch' experience, the Apple Watch SE is your best bet. There's no always-on display or advanced health sensors like an ECG or pulse oximeter, but it offers about 90% of the Series 8's features — and at a comparatively modest price tag.
Apple Watch Series 7: It contains all the most recent hardware innovations, including a SpO2 sensor, an ECG, and a larger, brighter Retina display than before. You can even opt for a cellular-connected version.
Apple Watch Series 6: An older version, but a budget spend, compared to Series 7. However, you may have to compromise on some of the tech giant's recent additions to its hardware.
Fitness, health and safety features on your Apple Watch
Steps: Your daily step total will be tracked by all Apple Watches. Your Apple Watch can measure your double support time, step length, and walking pace when you are moving about.
Distance: Apple Watches can measure how far you've run or walked. You can see your mileage in miles or kilometres using the Apple Health app.
Floors Climbed: Your daily floor climbs will be tracked by modern Apple Watches. There are altimeters built into Series 3–5. An always-on altimeter is featured in the Ultra, Series 8, 7, 6, and SE models, and it will update frequently during the day.
Calorie Tracking: Using your age, height, weight, and gender, Apple Watches will keep track of the calories you burn when at rest and while exercising throughout the day.
Standing Time: The standing/moving time is a top focus in Apple's Health app. Your Apple Watch keeps track of how much time you spend standing throughout each day.
VO2 Max: Your VO2 max, or level of cardio fitness, is estimated by Apple Watches. This is the greatest amount of oxygen your body can use when working out at its best.
Heart Rate: Every Apple Watch has an optical sensor that can track your heart rate while you're active and resting throughout the day. The watch can also alert you if, while inactive, your heart rate is abnormally high or low.
Smartwatch features of your Apple Watch
Apple Watches support a wide variety of first- and third-party apps, as well as interchangeable watch faces. It also shows crucial notifications from your iPhone on your wrist.
You can make and receive calls on your Apple Watch. It also comes with Siri to help you execute day-to-day tasks with ease. Using your Apple Watch, you can even stream music, podcasts, and audiobooks. Apart from this, the Apple Watch has three primary functions: it can control the music playing on your smartphone, operate the Apple TV device , and serve as a remote shutter button for your iPhone. Both Apple Maps and Google Maps are available for download and navigation on the Apple Watch. Customers who own an Apple Watch can use Apple Pay to make purchases in stores using just their smartwatch.
If you are considering investing in an Apple Watch, we hope this has helped you choose! If you can compromise with not having the latest model, you can always find older generations at a reasonable rate.
Disclaimer: This post as well as the layout and design on this website are protected under Indian intellectual property laws, including the Copyright Act, 1957 and the Trade Marks Act, 1999 and is the property of Infiniti Retail Limited (Croma). Using, copying (in full or in part), adapting or altering this post or any other material from Croma's website is expressly prohibited without prior written permission from Croma. For permission to use the content on the Croma's website, please connect on contactunboxed@croma.com