9 top tips to optimise your smartphone's battery life
Stop hunting for a plug point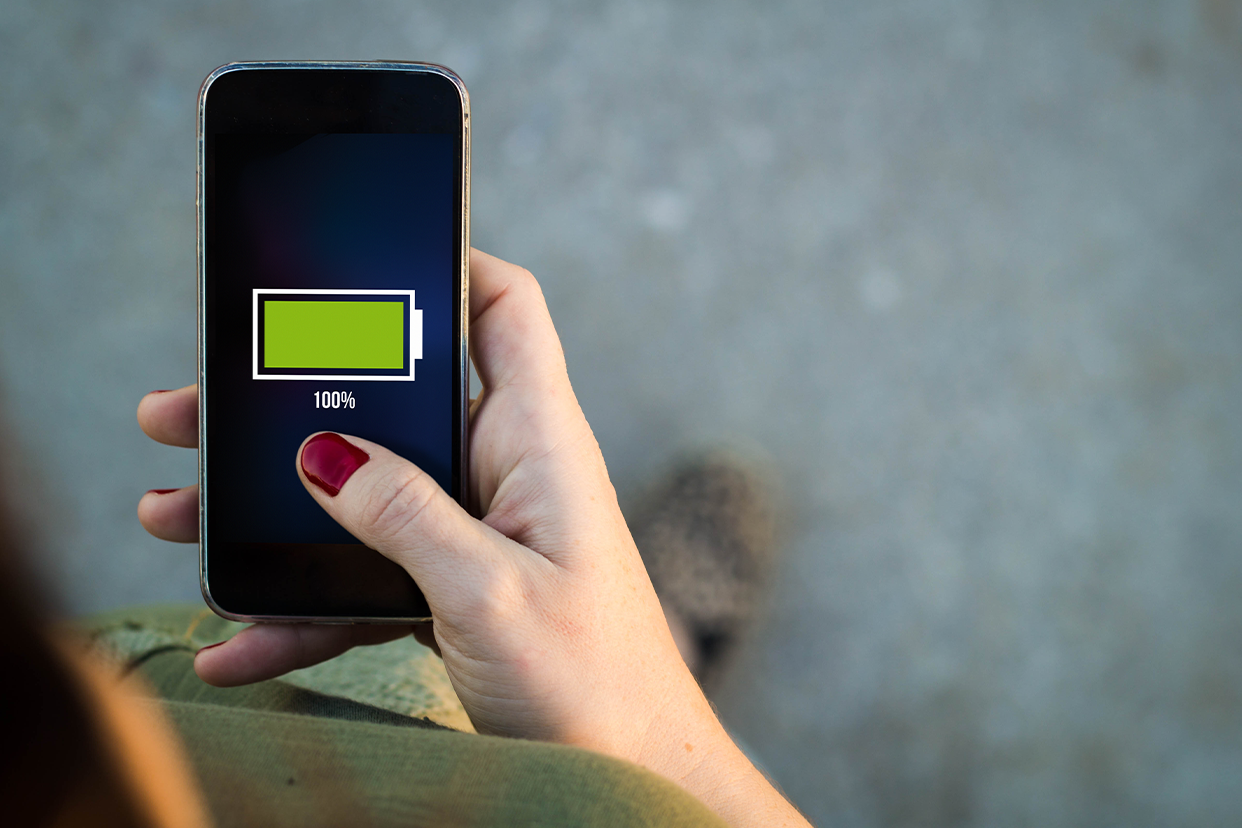 With time, phones have evolved a lot. They have gotten smarter, more powerful, and now have bigger screens, better cameras, and more functionalities. Along with this, battery size has also gotten bigger. But with the phone resources hogging more battery, and users spending more time on the phone, it's not uncommon for phones to run low on battery life by the end of the day. So should you get into a habit of charging your phones multiple times in a day or are there any battery-optimsation tips you should know about? Turns out there are, and here are nine of those top tips.
<!—H2 title-->
Top 9 tips to improve battery life of your phone
1. Phone brightness: You might not have realised this but your phone screen may be too bright. You can use adaptive brightness settings so that you don't need to fiddle with the screen brightness bar every other second. This will save a lot of battery.
2. Dark mode: Use the dark mode, which tends to have a noticeable difference on your phone's overall battery life. Plus, you can set a schedule to automatically turn dark mode on as well.
3. Manage notification: Don't let unnecessary apps send you notifications, it wakes your phone too frequently and consumes power. You can put the less frequently used apps to sleep as well. Not controlling your notifications will persistently sap energy.
4. Internet connection: A mobile internet connection consumes a lot more battery as the device constantly keeps searching for a network in comparison to a Wi-Fi connection. So whenever possible, try to use Wi-Fi. When not using the internet throughout the night, you can turn off the mobile data if you don't require internet throughout the night.
5. Screen timeout: Let your screen turn off as soon as you are done using it and your phone is in an idle state. Apart from this, if you are using an always-on display then turning it off will dramatically increase the battery life.
6. Voice assistant: If you have turned on active listening for the voice assistant then it is continuously draining your battery as your device is constantly listening to you. Turning the active listening feature off will surely give your battery a boost.
7. Power saving mode: When your battery dips below 20% then do use the battery saving mode to stretch the battery life as long as possible. Otherwise, you will end up charging your phone too frequently which may hurt your battery health as well.
8. Keep it cool: Heat and battery life don't go hand in hand. Try to keep the temperature of your phone on the cooler side. If your battery or phone gets too warm then it will drain your battery faster than usual.
9. Fine-tune your phone: Nowadays there are plenty of features that make your experience better but come at the cost of battery life. For instance, higher refresh rate, enhanced performance, gaming mode, and much more. Try to fiddle with these settings and only keep those features active that you absolutely want.
Apart from this, the battery life of your phone depends largely on what device you have and what is the battery capacity. It also depends on the optimisations made by the manufacturer and OS. But you can use these tricks to pinch some more battery life out of the same device.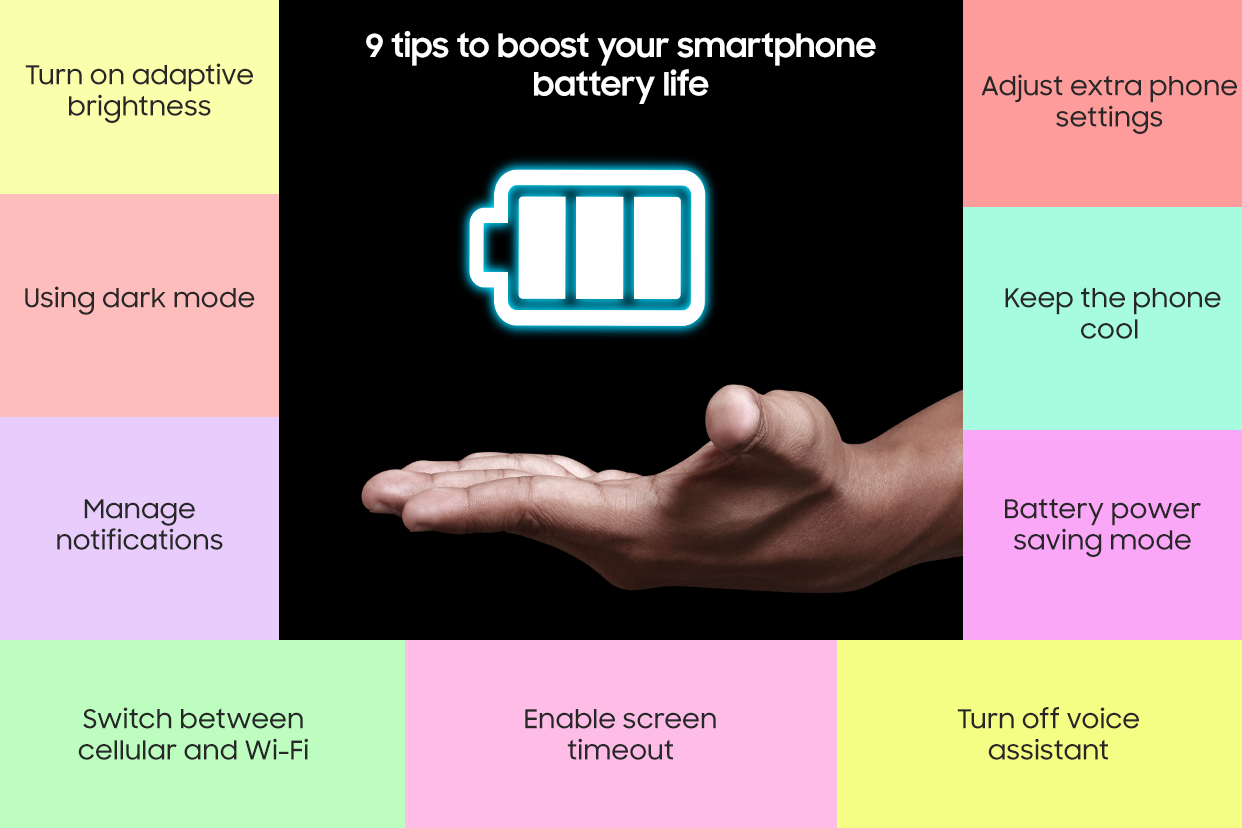 Disclaimer: This post as well as the layout and design on this website are protected under Indian intellectual property laws, including the Copyright Act, 1957 and the Trade Marks Act, 1999 and is the property of Infiniti Retail Limited (Croma). Using, copying (in full or in part), adapting or altering this post or any other material from Croma's website is expressly prohibited without prior written permission from Croma. For permission to use the content on the Croma's website, please connect on contactunboxed@croma.com