10 tips to consider when buying a headphone
Your one-stop headphone buying guide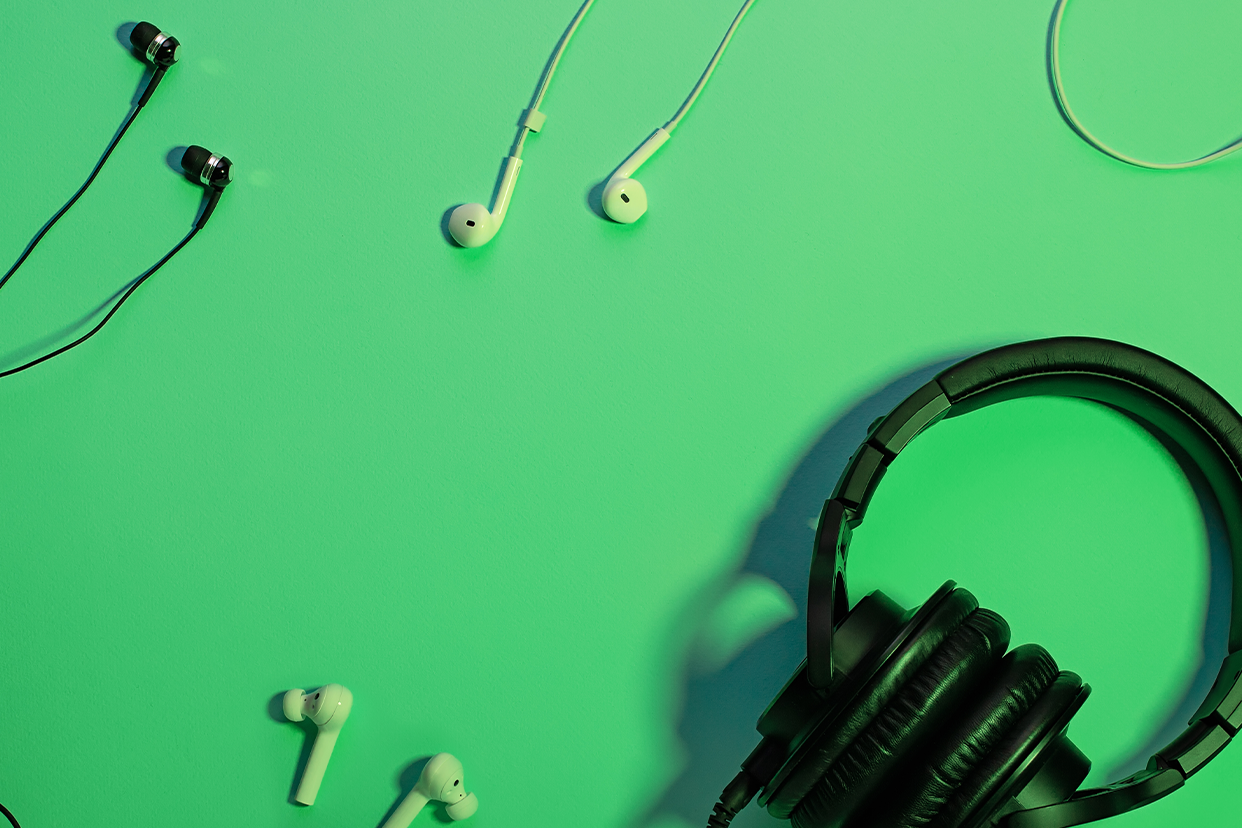 Headphones are no longer just for listening to music, as they are used for multiple things from watching OTT content on the move to attending office calls. Despite their importance, not many spend time actually researching about the right pair of headphone to buy. This guide will help you buy a pair of headphones that is most suitable for you and your needs.
<!—H2 title-->
10 things to keep in mind while buying a headphone
1) Purpose: The first thing you should be absolutely clear about is for what use you are buying a headphone. It can be for media consumption, gaming, video conferencing, or something else. Having a clear answer will help you buy a pair of headphones most suitable for your needs.
2) Type: A clear purpose also helps you determine what type of headphone you should buy. For instance, if your primary need is video conferencing then you can buy a TWS. It will also come in handy for working out. If you spend a lot of time gaming, then Bluetooth or TWS might not be the best option for you given their latency. You should go for a wired headset.
3) Tech/Design: Next step is to decide what form factor suits you. There are quite a few options on offer like over-ear, in-ear, on-ear, earbuds, and more. Next up is to decide if you want a pair of wired or wireless earphones/headphones. As far as design goes, it is basically dependent on your preference and comfort.
4) Drivers: You must have heard this term whenever you have searched for a pair of headphones. Drivers basically convert electrical signals into audible sound waves that we can hear. A driver is primarily made up of three components — the magnet, voice coils, and diaphragm. Without getting too much into the technicalities, as a basic rule, the bigger the driver size the fuller and richer the bass and, overall, the sound will be.
5) Noise Cancellation: Often, audio quality takes so much precedence that we forget about other things. Noise cancellation is a crucial feature these days. If you are a frequent traveller and you use your headphones in a crowded and noisy place, then Passive noise cancellation might not be sufficient. You may need Active or Adaptive noise cancellation.
6) Software: There is a dedicated app for most of the headphones and earphones you buy these days. Some are more simplistic than others. You might want to look into this as the app lets you control a lot of small but crucial things like equaliser, and audio output among others. Tweaking these settings can have a big impact on the overall audio listening experience.
7) Battery life: In an era where most devices are dropping the audio jack, wireless audio devices have come into prominence, and this means battery life is an important aspect to consider. TWS are smaller in size, but come in a handy charging case, while over-ear headphones being bigger tend to have a better battery backup.
8) Build quality: This is among the features that is often overlooked. It can be a tad difficult to judge a product's build quality when shopping online, and that's where online reviews come in handy. When possible, look out for headsets that have a sturdy build quality.
9) Water resistance: If you are planning on using your earphone for the daily commute or working out then you might also want to consider ones that are waterproof or at least water resistant. An official rating can take your mind off from worrying when you decide to step out with them in a slight drizzle or sweat during an intense workout.
10) Pricing: The last but certainly not the least factor to keep in mind is the budget. Depending on your needs and what type of headphones you want, you may want to skip on some features and strike a balance to get those must-have features and skip those rarely used features.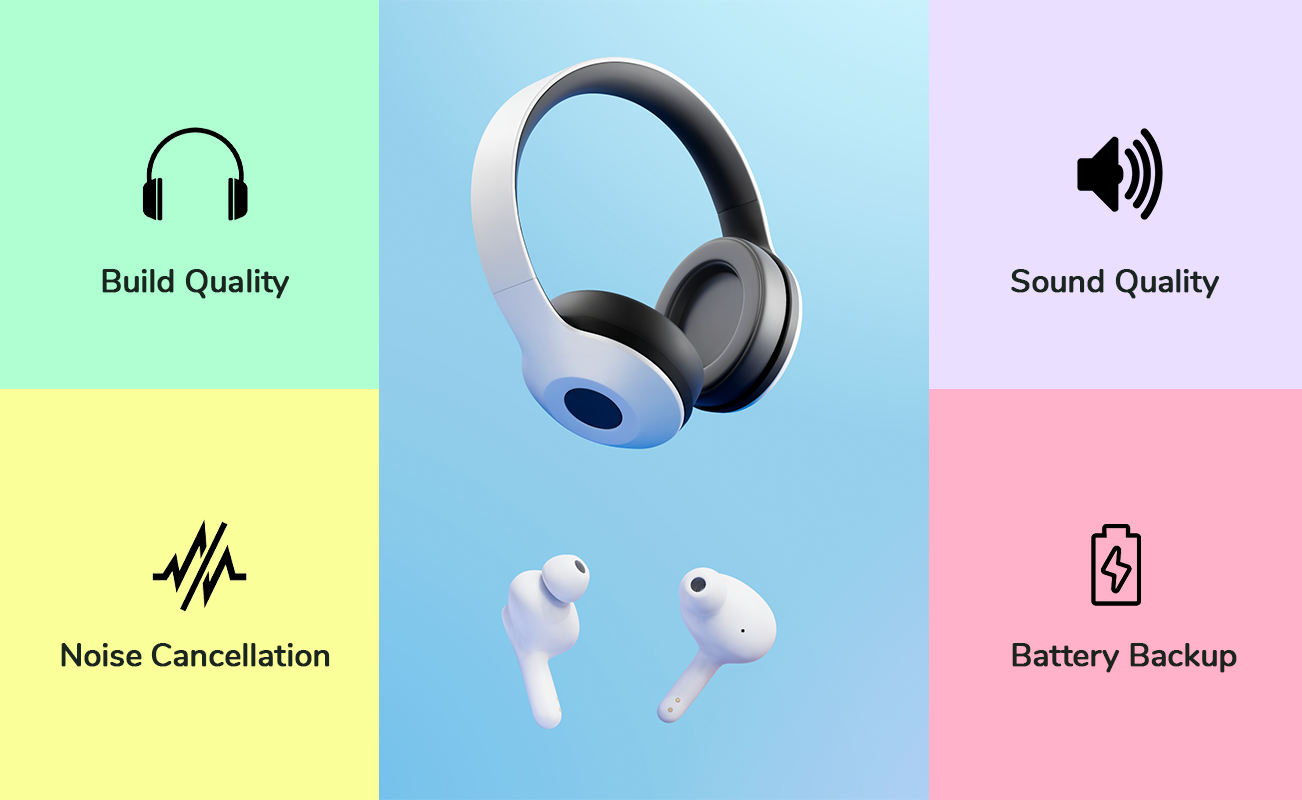 Disclaimer: This post as well as the layout and design on this website are protected under Indian intellectual property laws, including the Copyright Act, 1957 and the Trade Marks Act, 1999 and is the property of Infiniti Retail Limited (Croma). Using, copying (in full or in part), adapting or altering this post or any other material from Croma's website is expressly prohibited without prior written permission from Croma. For permission to use the content on the Croma's website, please connect on contactunboxed@croma.com