Can an Air Conditioner run on an Inverter?
Yes is the short answer. Here's how you can do it!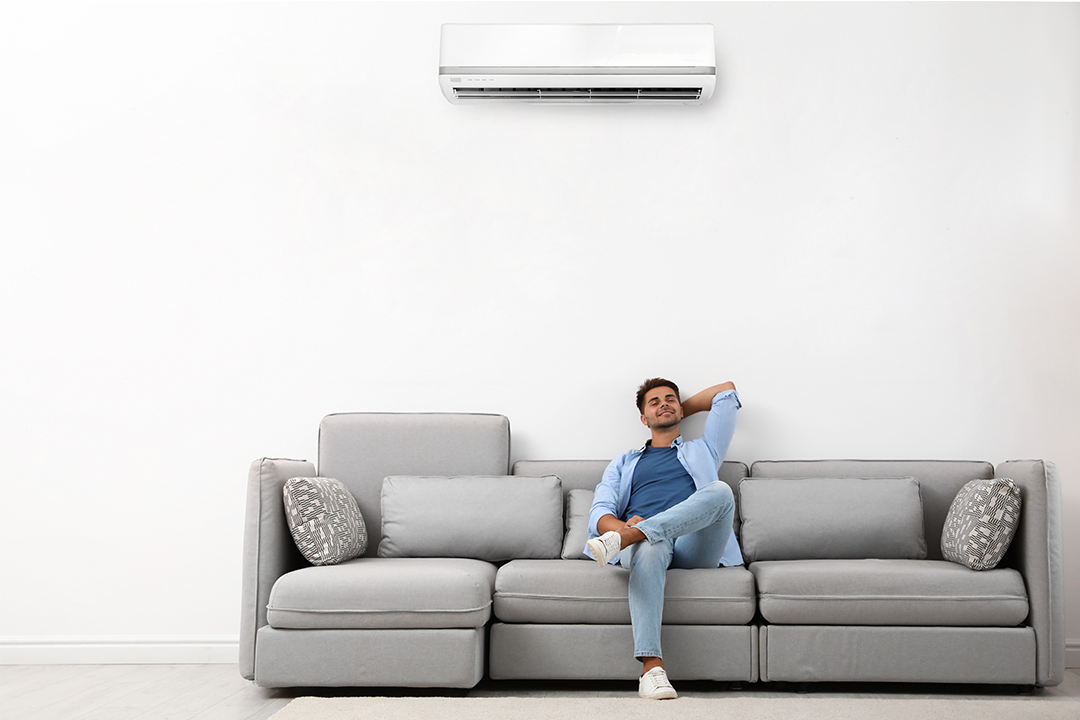 Beating the summer heat is always challenging. That's when fans and air conditioners (ACs) come to the rescue for the season. But what if there is a power outage? Would your AC still work?
It is difficult to bear the sweltering heat of the summer without the AC. Somehow, it fits into our essential list. However, we see other low voltage appliances such as the WiFi, fans and tube lights work on an inverter during a power outage, but can your AC run on the inverter despite its high voltage? Even if it does, how high would the energy bills get? Let's explore all your options in detail.
What are AC amperes?
The unit of electricity flowing from one point to another is measured in amperes. Appliances draw the number of amperes required to function efficiently. So, you can say that an appliance with a low electric current will draw fewer amperes, while one that needs more current draws more amperes.
For instance, from a 120 voltage circuit, a small AC unit draws 7.5 amperes and a medium-sized unit draws 15 amperes. What's the difference? The former can share the circuit with small devices, while the latter needs its own circuit, free from other devices. Likewise, a high voltage AC unit requires its own dedicated circuit.
What is inverter voltage?
Now that you know the basics of AC amperes, let's understand inverters. An inverter converts direct current into alternating current during power outages so that basic household appliances function efficiently.
So, let's assume that your inverter has a 12-volt direct current. Generally, it takes 11 amperes of direct current to operate 1 ampere of alternating current. So, for the 5 amperes of your Window AC, you require 55 amperes of direct current.
Therefore, you need to check your AC amperes and your inverter's direct current volts to understand if your AC can indeed run on the inverter.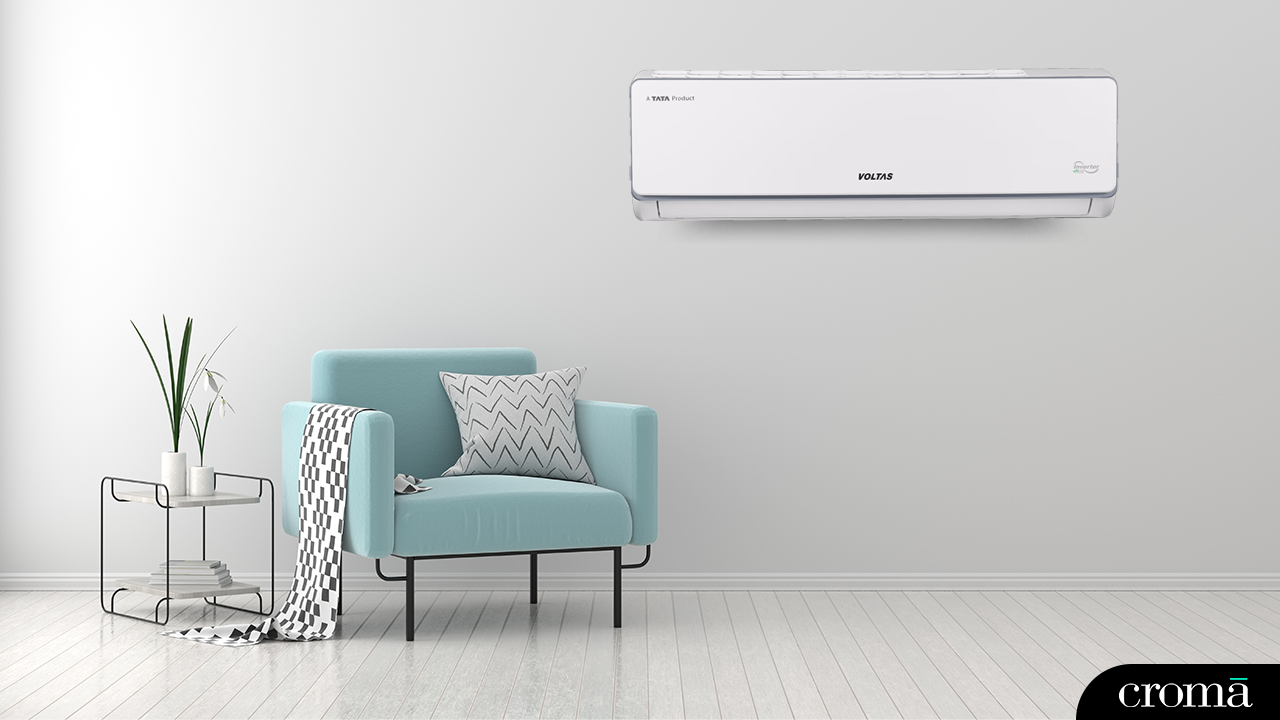 How can you run your AC on the inverter?
The foremost thing you need to ensure is that your inverter DC should be proportional to the AC amperes. For instance, a small unit of AC would require a small inverter size. This is because your inverter will supply a certain amount of power to ensure the efficient functioning of your AC during a power outage. If your inverter fails to match your AC ampere, it will overload your circuit and trip open.
Additionally, your inverter should be in top condition for your AC to work at all times. For your inverter to work efficiently, you need to charge its batteries or change them regularly. Ensure that the battery size is big enough to supply current to the AC.
Now, you won't have even a moment of discomfort, because now your AC is ready to run even during power outages. For an AC that runs on the inverter, head to the online Croma store and take your pick from our range of the best ACs in India. From options that vary across budgets, brands, AC types, star ratings and more, we can help you find the AC that fits all your requirements. Hurry and avail of our Summer Special offer on select ACs today!
Disclaimer: This post as well as the layout and design on this website are protected under Indian intellectual property laws, including the Copyright Act, 1957 and the Trade Marks Act, 1999 and is the property of Infiniti Retail Limited (Croma). Using, copying (in full or in part), adapting or altering this post or any other material from Croma's website is expressly prohibited without prior written permission from Croma. For permission to use the content on the Croma's website, please connect on contactunboxed@croma.com