Can you put a refrigerator in a carpeted room?
Definitely not a good idea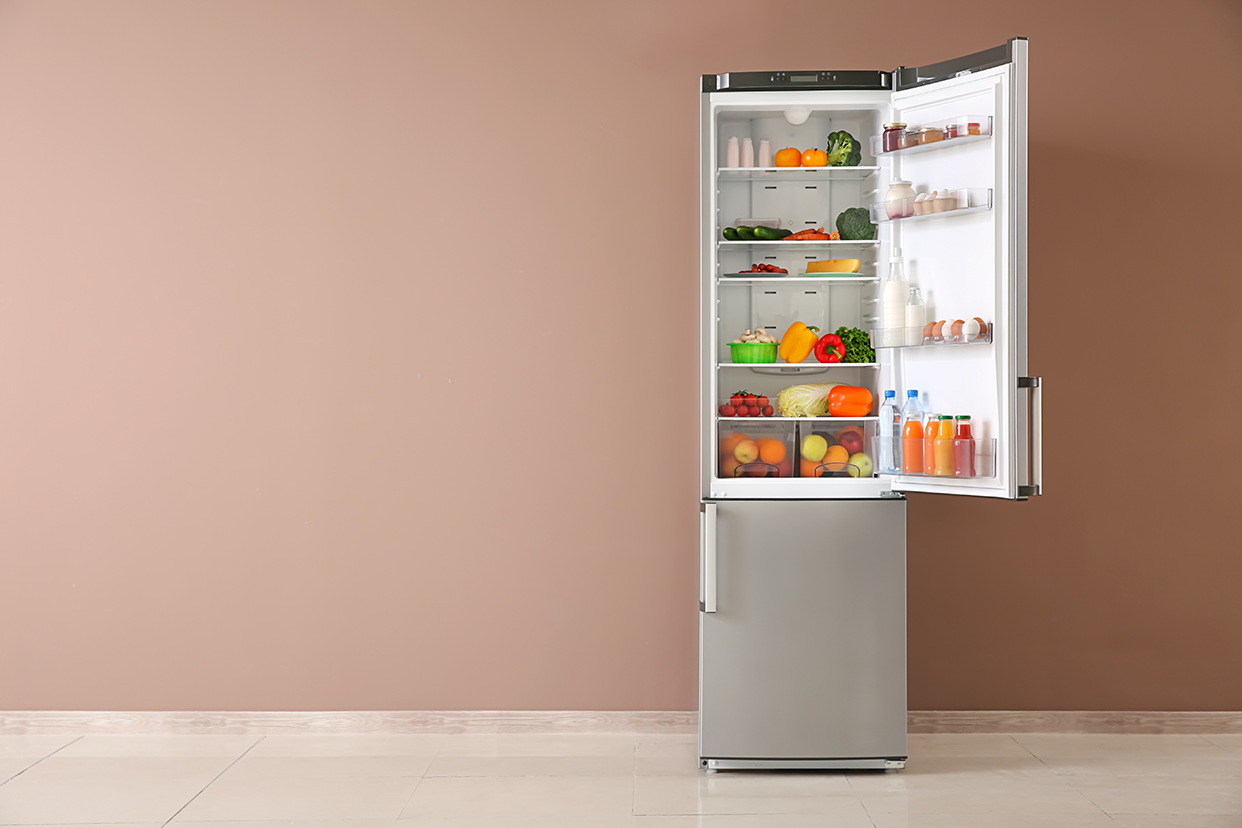 Carpeted rooms feel really good to walk in, and add a hint of luxury to our homes. Given a choice some of us would love to cover all our rooms with carpets. But is that really a practical idea? Can rooms with heavy appliances like refrigerators be covered in carpet? Read on to find out.
<!—H2 title-->
Is it advisable to put a refrigerator in a carpeted room?
It's a big no. Refrigerators have cooling units on the bottom, and they were to come in contact with the carpet, they can cause a fire hazard.
<!—H2 title-->
Why should you not put a refrigerator on a carpet?
Ventilation issues
When a fridge is placed on a carpeted floor, it proves to be an obstruction for proper airflow. The refrigerator requires adequate space and airflow to function properly. Without proper air circulation, the fan, the cooling system and the compression of the fridge won't be able to work properly. This could lead to the overheating of the fridge which can be damaging.
Overworking your fridge
When your fridge doesn't get proper ventilation, it starts overworking to achieve the desired internal temperature. It starts consuming more power in this case, which brings in higher electricity bills and deteriorates the components of the fridge.
Damage your carpet
A fridge is a heavy appliance. It can damage your carpet by leaving dents and marks on it. Moving the fridge for cleaning might even rip your carpet. The fridge which stores water in the bottom tray can also result in spillage. This will stain your carpet leaving a bad odour throughout the house.
Heat retention
If your fridge has heating coils at the bottom, the heat can get transferred onto the carpet which will retain the heat. This can soon become a fire hazard.
<!—H2 title-->
What should you do instead?
Can you still use your refrigerator without getting rid of the carpeted floor? Yes, certainly. There are some things you can do if you have to install your fridge on a carpeted floor.
Place something underneath
Placing the refrigerator directly on top of the carpet is not recommended. You could place your refrigerator on top of a plastic mat or wooden plank to make sure your carpet doesn't get stained or damaged.
Be careful about the coils
Some refrigerators have their heating coils at the bottom while others have them on the rear. If you have a carpeted floor, you should not opt for a fridge that has heating coils at the bottom.
Check for leaks
Make sure there are no leaks before installing your fridge. Check if there are any air spaces in the bottom section of your fridge. If there are, then it is not safe to put your fridge on the carpet.
Regular maintenance
Once you have installed your refrigerator, you have to get it checked regularly to see if there's any leakage. You must also get your fridge cleaned regularly, and regularly defrost it to minimise any leakage.
Putting your refrigerator on a carpeted floor is not advisable. But if you do not have any options then you can place it on the carpet with the following precautions. Just note that you will have to work twice on its maintenance. The durability of your fridge will also depend on how well you maintain it.
Disclaimer: This post as well as the layout and design on this website are protected under Indian intellectual property laws, including the Copyright Act, 1957 and the Trade Marks Act, 1999 and is the property of Infiniti Retail Limited (Croma). Using, copying (in full or in part), adapting or altering this post or any other material from Croma's website is expressly prohibited without prior written permission from Croma. For permission to use the content on the Croma's website, please connect on contactunboxed@croma.com