Durga Puja: How to get your clothes Pujo ready?
Wow everyone with your style this Pujo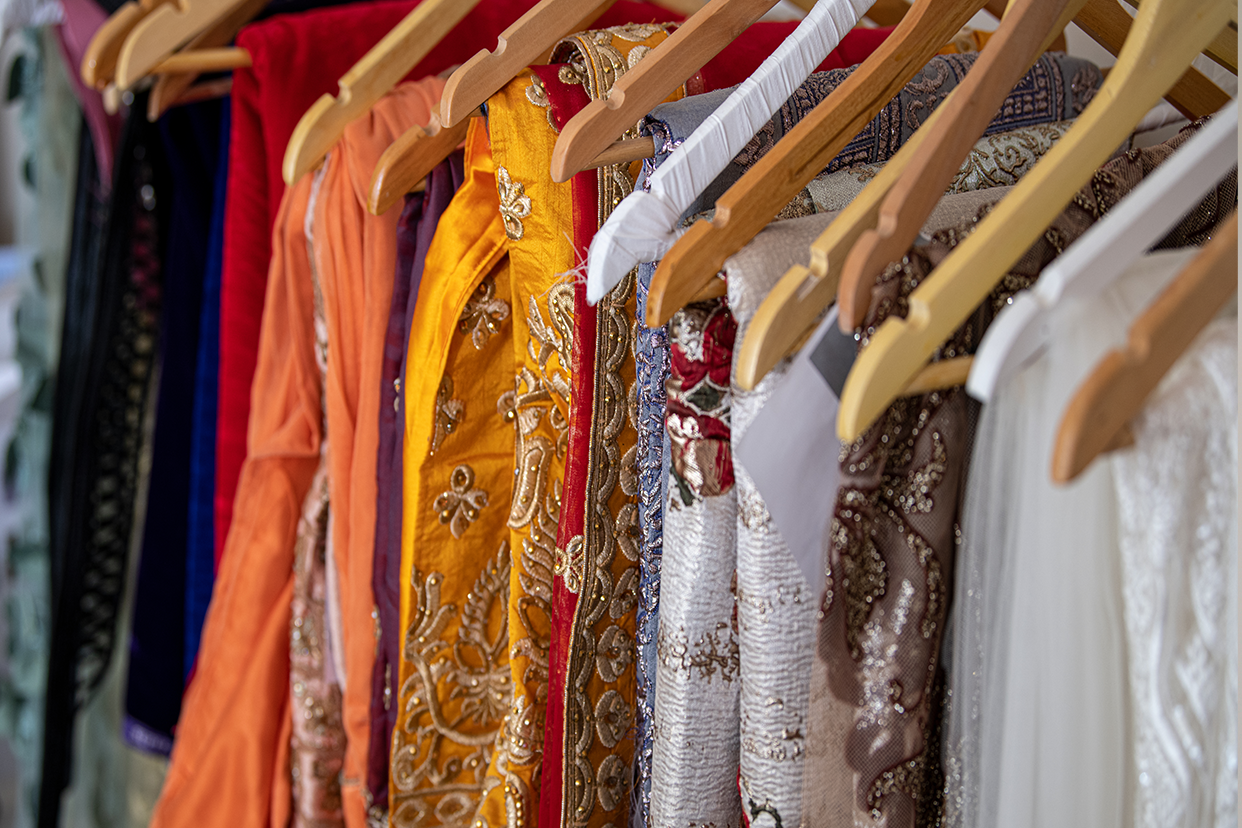 Imagine: it's T-2 days to go pandal-hopping and you can't keep calm. You've already decided the route, the food, and of course, the clothes to be worn. But when you actually take out your ethnic wear from the dark recesses of your wardrobe, you realise the months of unuse has left a mark on your outfit. But fear not, when we are here with some handy tips to get your clothes Pujo ready:
<!—H2 title-->
Wardrobe malfunctions
Pinholes from brooches, accidental tears from getting stuck, clothes seeming a bit too tight or loose - no one's a stranger to last-minute wardrobe malfunctions. While bigger ones may require an emergency run to your tailor, you can easily fix smaller ones with a sewing machine. With built-in stitch and pattern functions, a sewing machine like the Usha Marvela is nothing less than a blessing.
<!—H2 title-->
Clothes smelling musty
If you haven't worn your clothes in a long time, they happen to have a 'not-removed-from-wardrobe-for-eight-months' smell. Luckily, there are various ways to remove it. In case you want a quick fix, garment steamers are known to reduce the musty smell on clothes. If your clothes can be washed in washing machine, you should run them with a heavy-duty detergent and then air-dry them in your balcony.
PS. If your everyday clothes seem to smell too, you should consider cleaning your washing machine with a descaler or investing in a wardrobe dehumidifier.
<!—H2 title-->
Wrinkled clothes
Wrinkled clothes are a big no-no, whether it's daily life or festive time. While you can always get your clothes ironed from dry cleaners or laundry services, having an iron at home is never a bad idea. You can go for a classic dry iron or choose a steam iron by Croma or other brands to pack an extra punch. For sensitive fabrics, a garment steamer is a good idea.
<!—H2 title-->
Piling or fuzz on clothes
From the woollen shawl you'll need to fend the cold to the favourite kurtas – nothing is safe it comes to piling or fuzz. Depending on your garment, you can use a sticky tape to remove lint from small areas. And if you face this often, you can consider buying a lint roller or fabric shavers.
<!—H2 title-->
Clothes seem flat
Fabrics like velvet, corduroy, and satin need more TLC than a regular iron can offer. Enter, Garment Steamers like this one by Philips . Besides ensuring the fit and flare of your clothes stays as it should be, they also kill wrinkles.
There you go! Use these tips to get your clothes ready just in time for the Pujo. Want some tips for the best grooming products for the festive season? You can read all about it here.
Disclaimer: This post as well as the layout and design on this website are protected under Indian intellectual property laws, including the Copyright Act, 1957 and the Trade Marks Act, 1999 and is the property of Infiniti Retail Limited (Croma). Using, copying (in full or in part), adapting or altering this post or any other material from Croma's website is expressly prohibited without prior written permission from Croma. For permission to use the content on the Croma's website, please connect on contactunboxed@croma.com