5 must-have gadgets for a legendary house party
This one's for you, party people!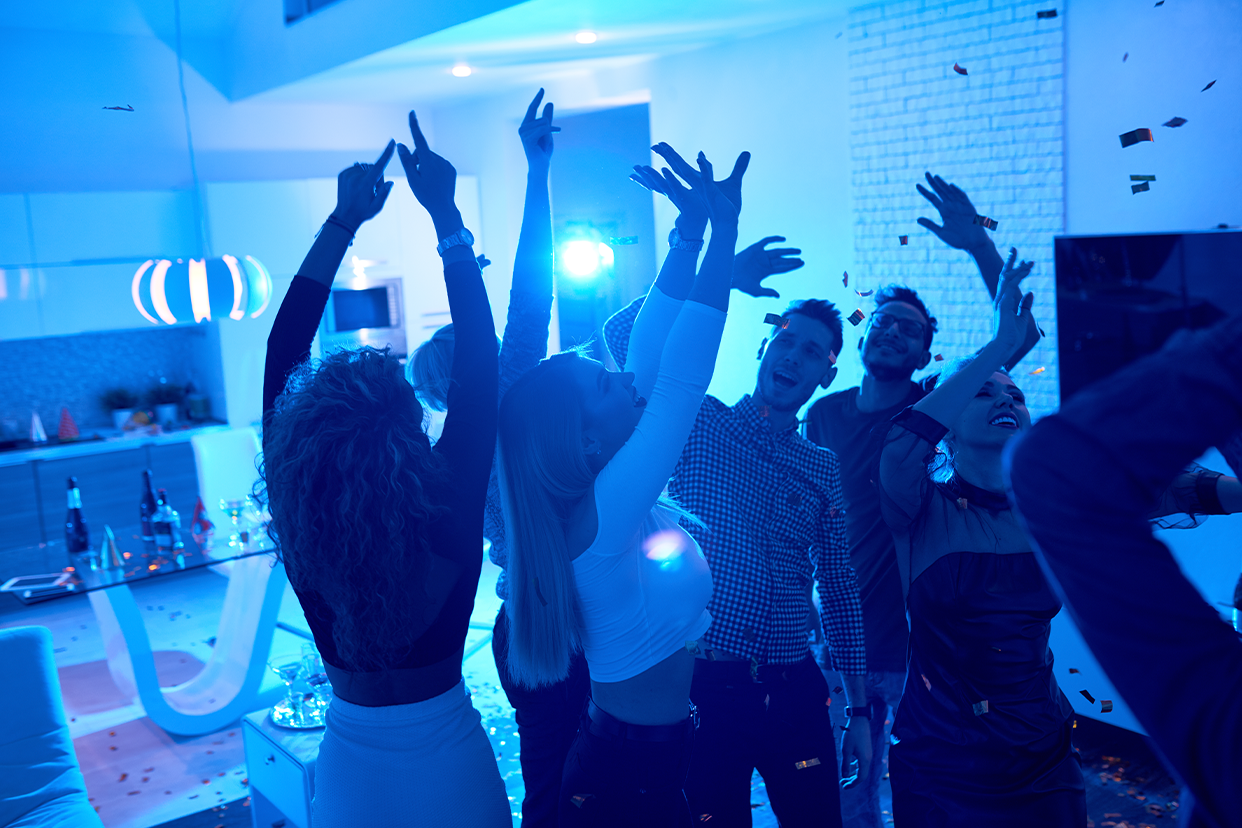 The rollercoaster that was 2022 is finally drawing to a close. With Christmas and New Year's around the corner, it's a busy time for all of us. Busy doing what you ask? Busy organising rocking housing parties, of course. To help things along a little, we've put together a little list for you to ensure your friends and family have the best time ever, and that your next shindig is the talk of the town. 
Bluetooth speakers
Music is an absolute must for parties the world over. Music transcends space and time, cultural and political boundaries. It brings people together, breaks the ice, and creates memories which we treasure for a lifetime. And so, it naturally follows Bluetooth speakers are a must at house parties.

First off, you don't need to bother cluttering your space with wires. Secondly, you can take them just about anywhere, and control them with your phone, while doing just about anything else – whether it's serving your guests food, pouring them their next drink at the bar, or grooving to the hottest new singles on the floor. Moreover, Bluetooth speakers also are available in a wide variety of shapes, sizes and prices!

Everything from the handheld boAt Stone 190 5W Portable Bluetooth Speaker to the Sony Bluetooth Party Speaker with mic, gesture control, and even party lights. 
Also read: Can I use a smart speaker as a Bluetooth speaker?
Smart bulbs
Connected via Wi-Fi, these nifty little devices can make all the difference between a good and a great house party. Capable of changing through as many as 16 million colours, smart light bulbs have the power to instantly change the entire atmosphere of any party from sombre to energetic, or vice versa, at the tap of a button. Moreover, they also carry the ability to sync their brightness and colours as per the music being played.  

Not convinced just yet? How about when we tell you that smart bulbs also come with built in support for AI assistants such as Google Assistant and Alexa and can change their settings via voice command as well.  
Pocket projectors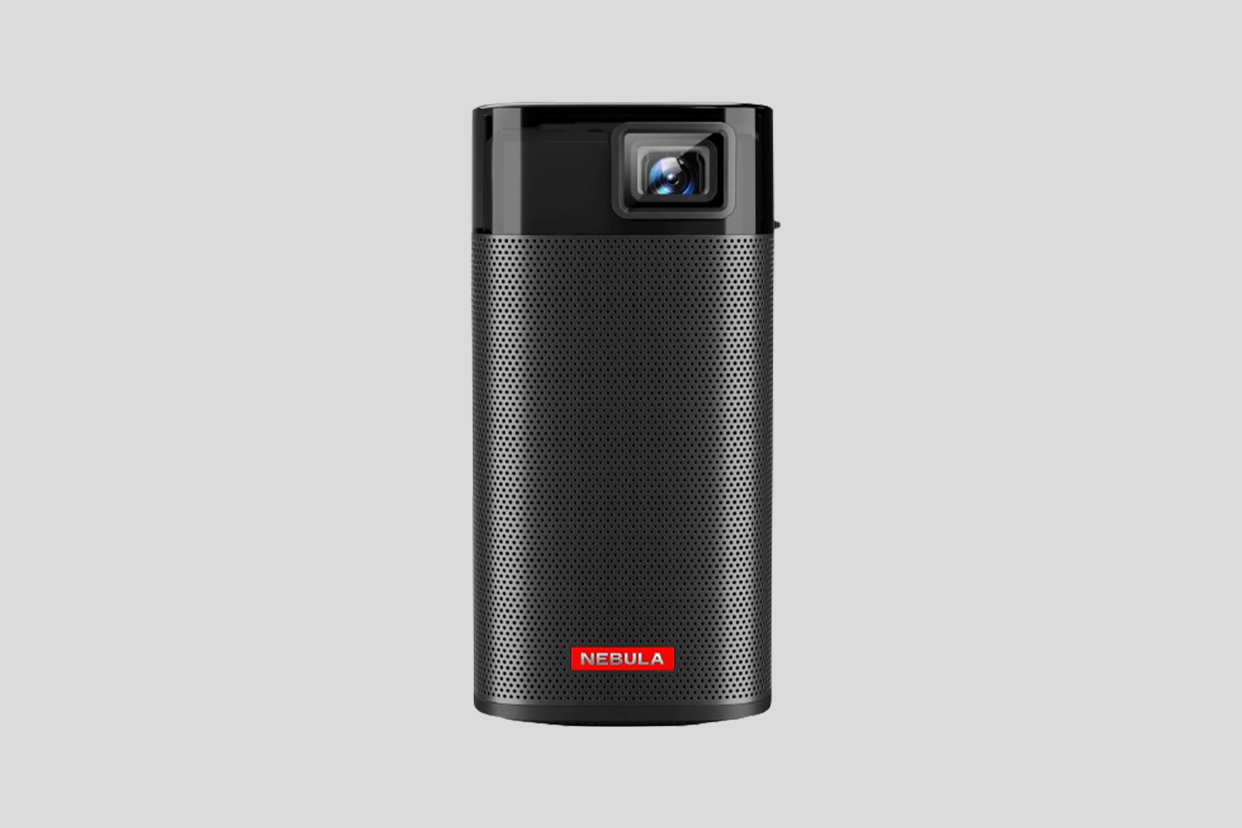 Netflix? Or what if it's the highly anticipated FIFA World Cup Final? Televisions lack the portability factor which smartphones/laptops do. However, the latter lose out in terms of screen size. Well. We've got two words for you. Pocket Projectors.

Here's a small, handheld product which brings you the big screen at home, on a budget. Here's a small, handheld device, which can be hooked up to your smartphone/laptop via an HDMI cable or USB port. What's more, if you're not a fan of wires, they also support mirroring your phone's screen via Bluetooth. If you're looking for one, might we suggest the Anker Nebula Apollo Pocket Size Projector? Equipped with 6-Watt speaker, and Android 7.1, you can download, project and binge on content from YouTube, Netflix, Hulu, and more straight through Apollo without even needing to connect additional devices. You can additionally also make your phone a remote control with the Nebula Connect app.  

The native resolution of the device is 854 x 480 pixels, but it also comes with HDMI 1.4 with support for up to 1080p input.  The projector also allows you to mirror your phone with Airplay and Miracast. What's cool is, the 6W speaker can also be used on its own as a Bluetooth speaker for smaller gatherings, allowing for up to 30 hours of play time. 
Smart assistants
A staple in most households now, smart assistants are all the rage now. Whether it's Alexa or Google Assistant, or Apple's Siri, smart assistants have made life easier in a way like never before. Think about it, here's a little device which, on one command, can switch on/switch off your television, make calls, send invitation texts, set reminders and alarms, order groceries, dim or brighten the lights, change the song, reduce or increase the volume, and just about everything else! Besides the fact that devices like the Echo Dot 4th Gen and the Google Home Mini barely take up any space and are available under Rs 5,000, they also ensure that you practically don't have to lift a finger to organize your next party.
Also read:Setting up a smart TV for the first time
Smart TVs
If you are a little old fashioned and still prefer consuming content on your television, as compared to say, a laptop or smartphone, or even via projector such as the one we mentioned earlier, might we suggest a smart television? Smart how, you ask? With streaming services such as Prime Video, Netflix, Disney Hotstar and the like built in, smart TV's let you enjoy the best of both worlds – live television as well as OTT platforms. Moreover, the fact that they feature Bluetooth connectivity and can be connected to external speakers for a little extra punch, means that they often make a great addition to a dance party!  

Smart TVs in addition to streaming services also double as screens for you to project your phone and laptop screens onto, as well as one to hook up your gaming rig to, enabling one to enjoy an immersive gaming experience. Lastly, the fact that they feature voice assistants ensures that while grooving to your favourite songs or entertaining your guests, you needn't step in each time to change the songs, which ensures the party keeps going on!  

Well, there's our two cents to help you usher in Christmas and the New Year with the right fervour and energy it deserves! If you're looking to invest in any of these gadgets anytime soon, head right on over to croma.com and choose the right fit for you, from our extensive catalogue of products. 
Disclaimer: This post as well as the layout and design on this website are protected under Indian intellectual property laws, including the Copyright Act, 1957 and the Trade Marks Act, 1999 and is the property of Infiniti Retail Limited (Croma). Using, copying (in full or in part), adapting or altering this post or any other material from Croma's website is expressly prohibited without prior written permission from Croma. For permission to use the content on the Croma's website, please connect on contactunboxed@croma.com