New Year's house party: 5 speakers to have the perfect year-end blowout from home
Put on your Sunday best and get grooving.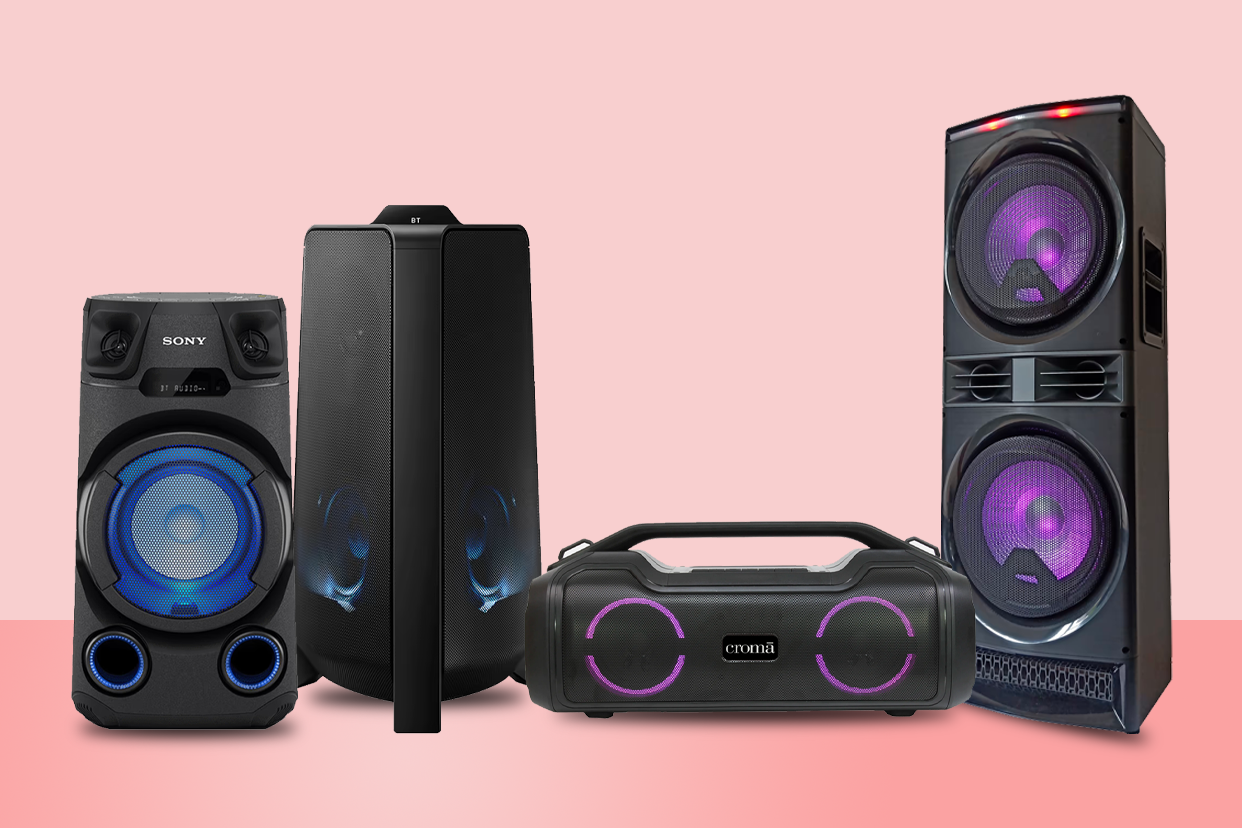 2022 is nearly at an end, and Christmas and New Years are just around the corner. At this time, it's only fair we all let our hair down and celebrate getting through another year, hale and hearty. Pretty lights, the smell of hot chocolate and plum cake fill the air, homes come alive with the clinking of glasses, laughter, and most importantly, music. That's right, indoors or outdoors, any party is incomplete without music.
We understand that with the number of options for music systems and speakers in the market, things can get a little confusing and more often than not, overwhelming for you. Worry not, though. This is where we step in. To make your lives a little easier, we've put together a little list of speakers for you to ensure your year-end shindig is the talk of the town.
<!—H2 title-->
Eleon Thumri Party Speaker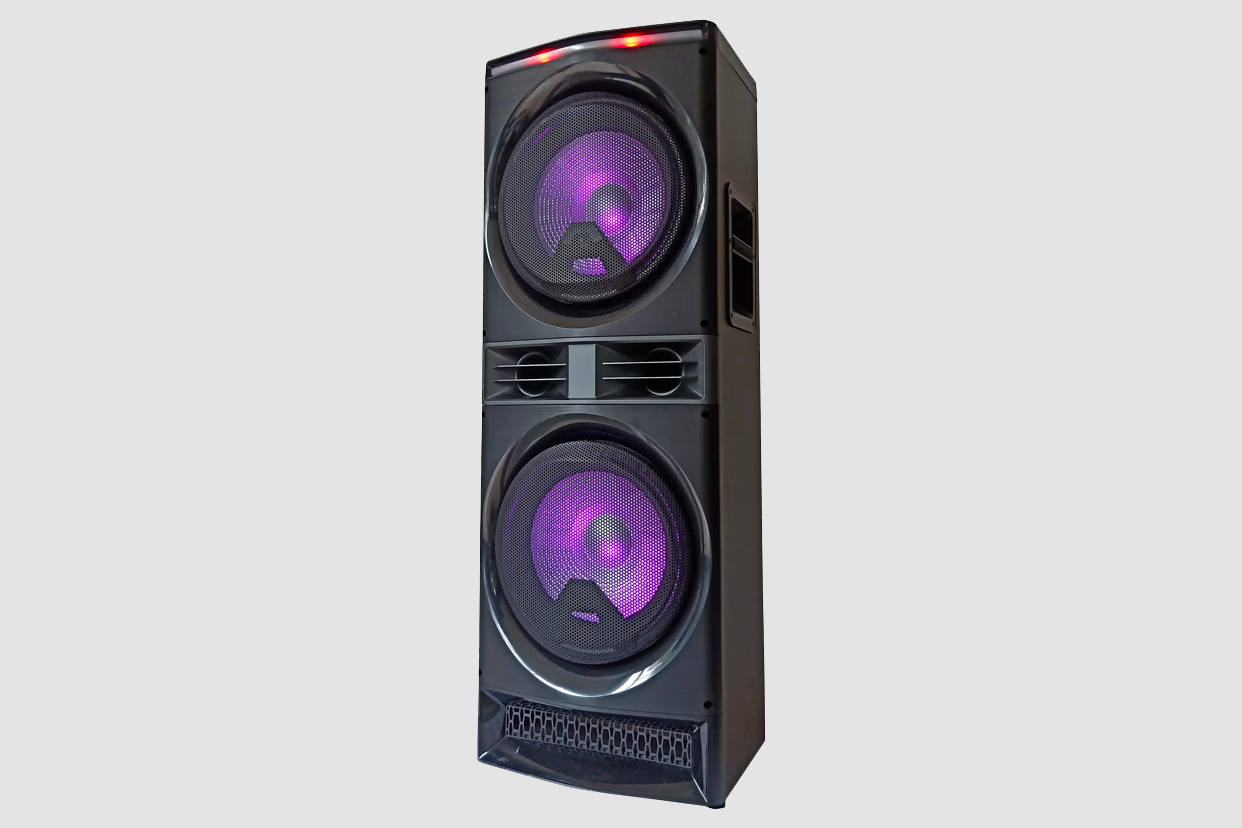 With eight built-in DJ effects, the Eleon Thumri Party Speaker is an ideal companion for those wild new-years parties indoors. It sports LED multi-colour pulsating lights that ensure your party is a hit within the block. Its 1800 Watts power also means you have a bass-heavy output that sets the right mood for a dance party. Need we say anything further?
<!—H2 title-->
Sony Hi-Fi Party Speaker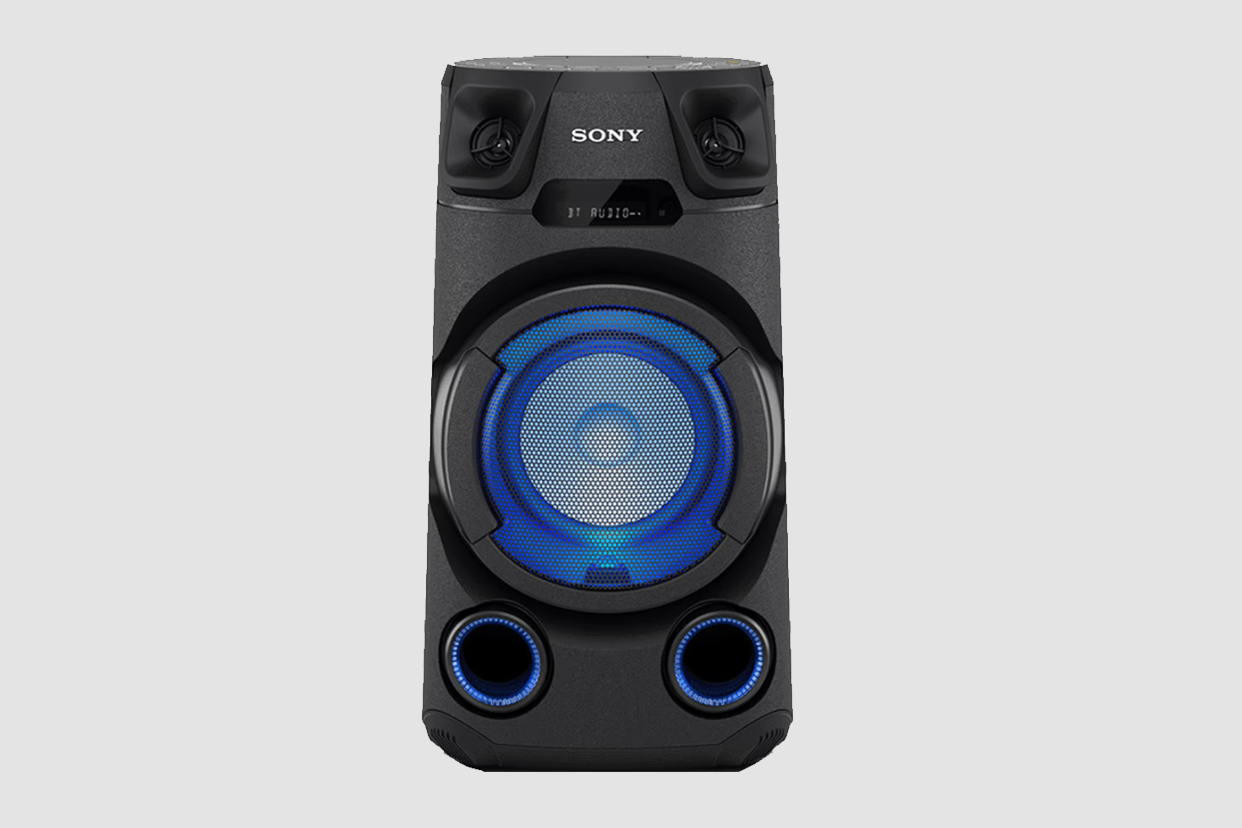 The Sony Hi-Fi Party speaker comes with an amplified Jet Booster feature to reach a larger audience. If you're celebrating with a larger circle, we couldn't think of a better option to have around. With omni-directional party light, this speaker is sure to put you in the mood for dancing, no matter the track. Alternatively, you can even plug into its HDMI input or DVD player to watch your favourite movies when you're not partying.
<!—H2 title-->
Croma Boombox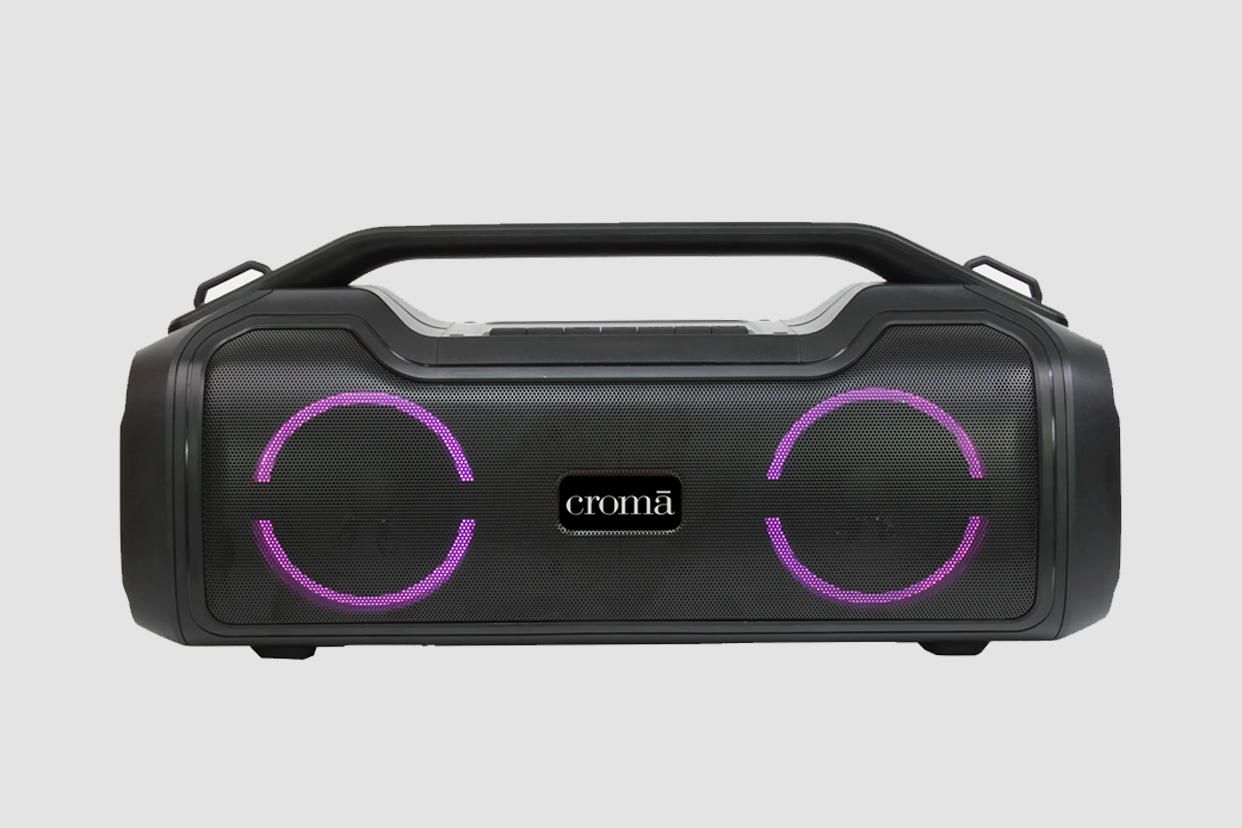 Portable, powerful and sturdy, you can play your favourite songs on Croma Boombox to your heart's content. Whether you're celebrating with close friends or are planning to have a dance-off with yourself, this speaker ensures you never have a dull moment in any party!
<!—H2 title-->
Samsung Sound Tower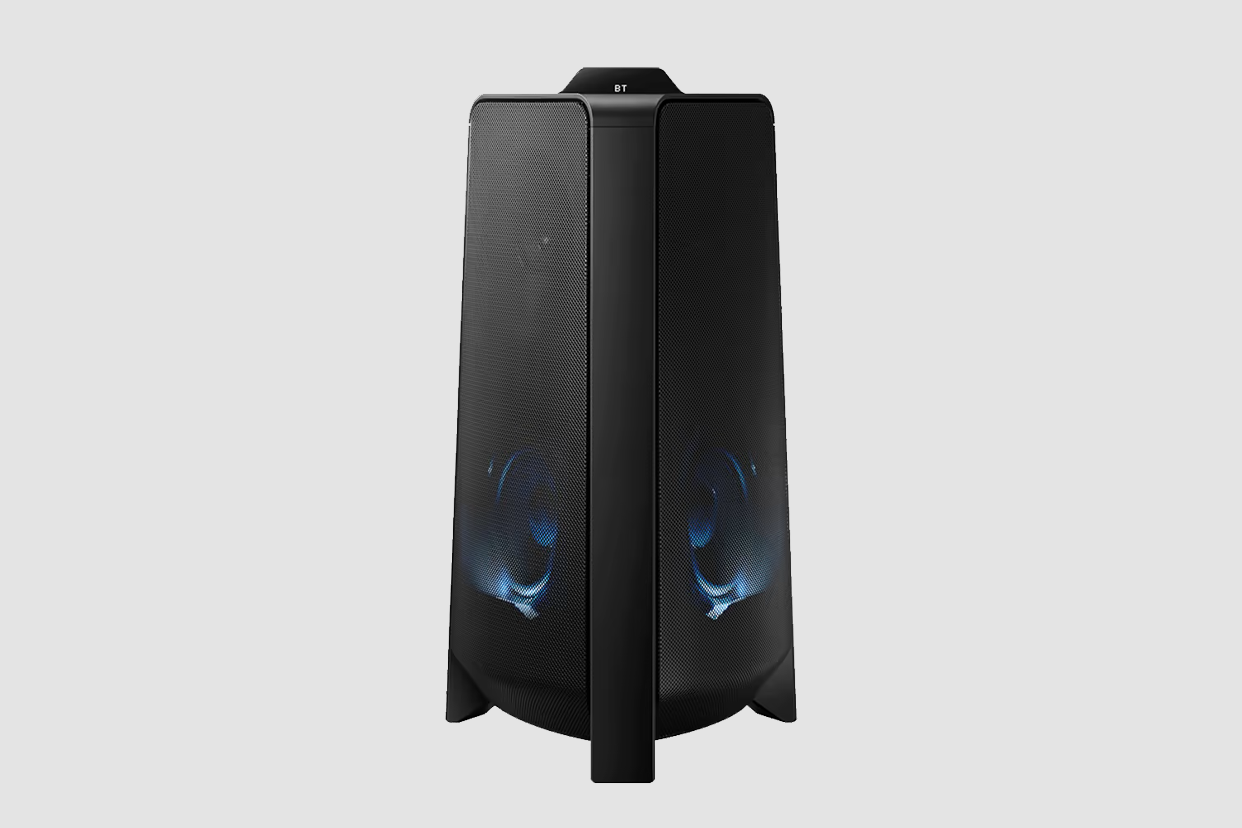 The Samsung Sound Tower ensures there's never a lull in a party with its bi-directional design. You can even switch between its variety of light modes that cater to any occasion. What makes this speaker a unique addition to your slew is its ability to connect multiple devices at once. So, the next time you don't have to worry about sharing some 'speaker time' with your friends.
<!—H2 title-->
Croma Party Machine
Take things up a notch with Croma's Party Machine that will bring your new year party to life. This speaker also comes with built-in party lights for recreating the experience like never before. With a dynamic bass setting, you can feel the beat of your favourite tracks while dancing the night away, ushering in the new year. Whether you're playing songs by beloved artists online or want to play your own renditions, Croma Party Machine comes enabled with a voice assistant that allows you to have the best of both worlds.
So, if we've managed to convince you, you can head over to croma.com to bring home your favourite party speaker in time for Christmas and New Year's. But bear in mind to keep it controlled and obliging with the noise pollution guidelines.
Disclaimer: This post as well as the layout and design on this website are protected under Indian intellectual property laws, including the Copyright Act, 1957 and the Trade Marks Act, 1999 and is the property of Infiniti Retail Limited (Croma). Using, copying (in full or in part), adapting or altering this post or any other material from Croma's website is expressly prohibited without prior written permission from Croma. For permission to use the content on the Croma's website, please connect on contactunboxed@croma.com