How to clean an exhaust fan
Don't ignore this crucial aspect of room ventilation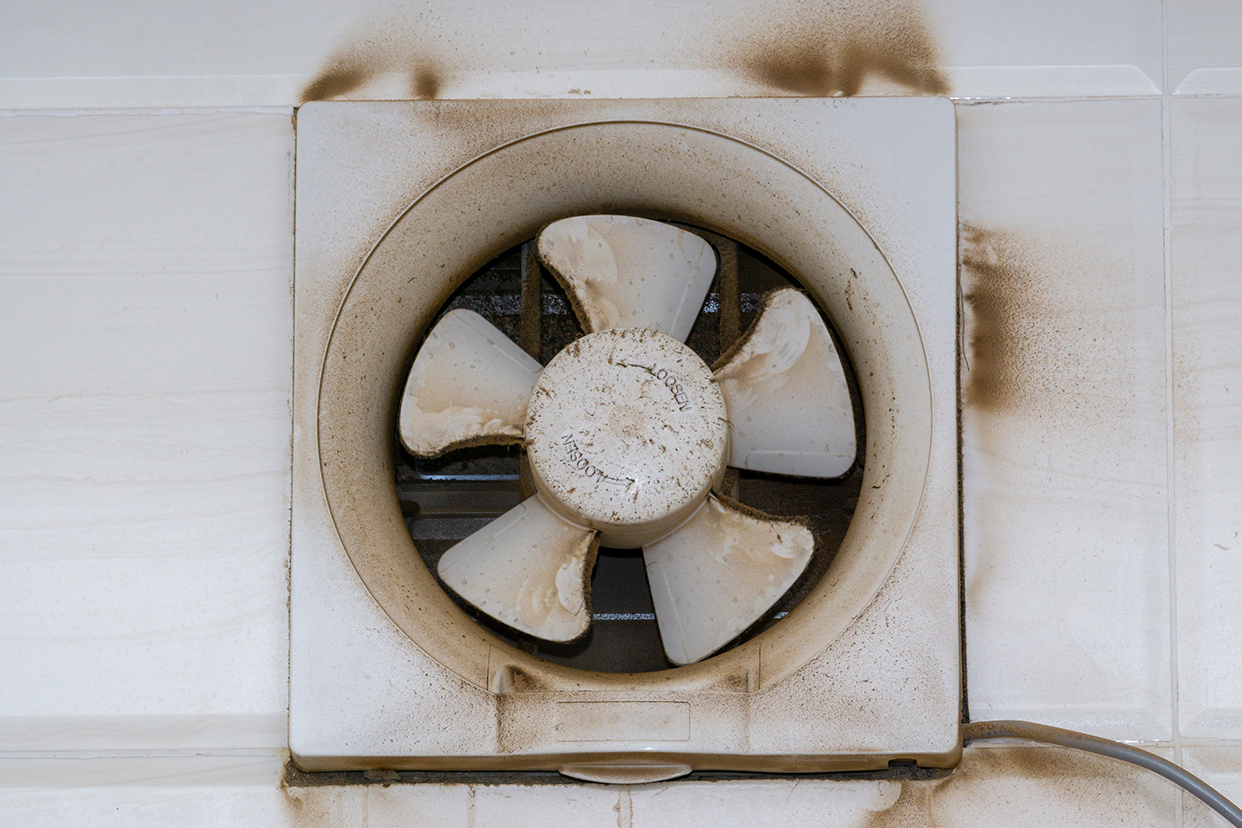 Ceiling fans are the primary solution when the task is improving the ventilation of your house. However, for areas like the kitchen and the washrooms, ventilation is incomplete without another product – exhaust fans. While fans are great at moving the air in a space around, an exhaust fan does the important job of expelling air from the space, which is important when you want to get rid of smoke, hot air, or even unpleasant odours.
However, just like fans, exhaust fans can only work efficiently and as advertised when they are maintained and kept clean. If that sounds like a tough task not worthy of your weekend hours, don't worry – we have compiled a quick list of pointers that you need to take note of when cleaning your exhaust fans. Here's how to do it.
<!—H2 title-->
How to clean an exhaust fan?
Turning off the power and unplugging before cleaning the exhaust fan is a crucial step. Depending on the model, you will need to remove the fan from the ceiling or wall to be cleaned using proper tools.
Use either a soft brush or a lint-free cloth to wipe down the blades. Remove all the dust and debris. For more stubborn marks, you can use a mild detergent. Next, you need to clean the fan grill or the cover. Use the same brush or the lint-free cloth to remove any dust or debris.
Pro-tip, use a vacuum cleaner with a crevice tool attachment to remove dust and debris from hard-to-reach areas, such as the fan mother, blades, and fan grill. If there is any greasy build-up, you can use a degreaser or a vinegar and water solution, but only use this for the fan blades once you have removed them safely from the motor.
Make sure to not get any water into the motor or any exposed electrical wiring or similar parts. If the fan on your exhaust comes with any filters, you can also check if they need some cleaning or a complete replacement.
Use only a mildly damp cloth to wipe the motor down. Finally, after letting all the parts get dry properly, you can reassemble the fan. Now, test the fan by plugging it back and turning it on.
A regular cleaning habit will make sure the exhaust fan is doing its intended job at an optimal level. It is important to maintain good air quality and for the longevity of the fan itself. Regular cleaning will also maintain its efficiency, helping you save energy and money on running costs. It is also important to keep your kitchen or bathroom smelling fresh and clean.
Disclaimer: This post as well as the layout and design on this website are protected under Indian intellectual property laws, including the Copyright Act, 1957 and the Trade Marks Act, 1999 and is the property of Infiniti Retail Limited (Croma). Using, copying (in full or in part), adapting or altering this post or any other material from Croma's website is expressly prohibited without prior written permission from Croma. For permission to use the content on the Croma's website, please connect on contactunboxed@croma.com