How to convert your AC into a smart AC
Control your AC remotely and more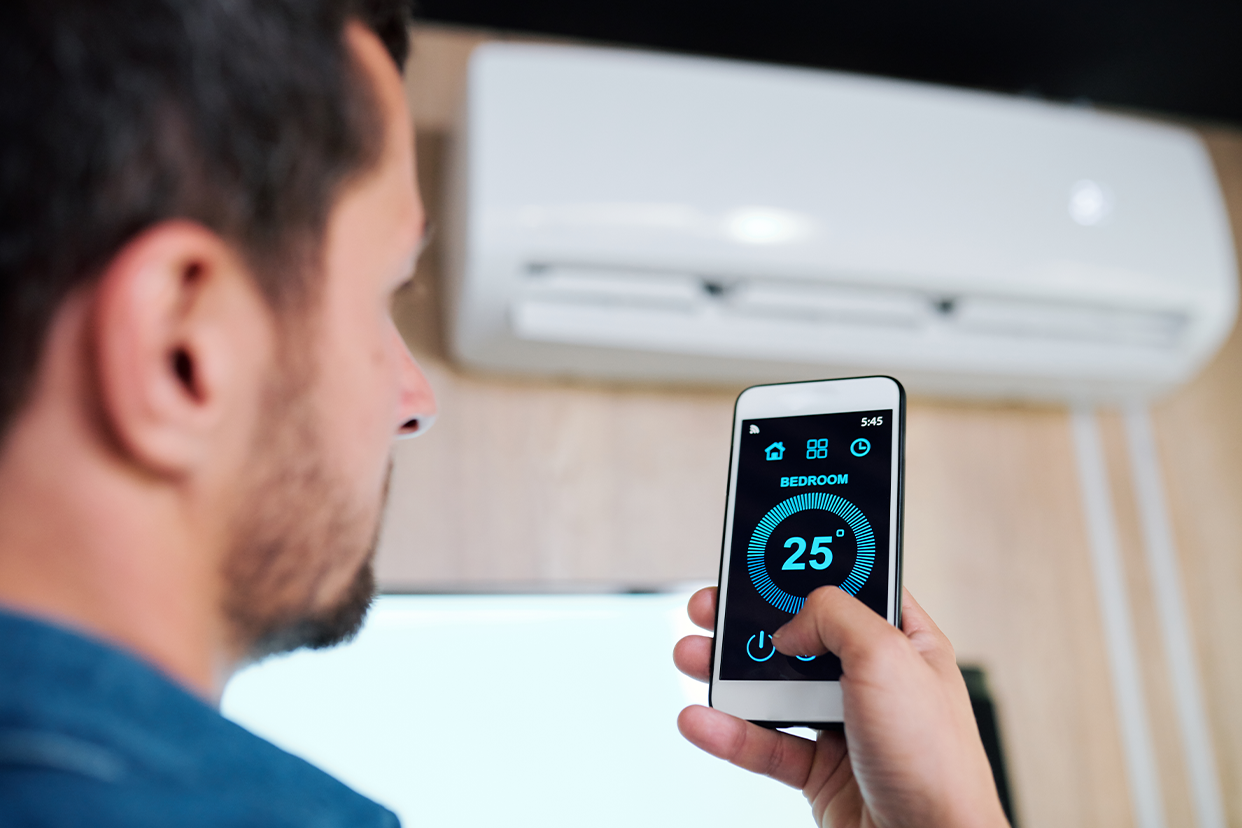 With the advancements in technology, it is now possible to convert your air conditioner into a 'smart' air conditioner. A smart AC allows you to control and monitor your air conditioner features remotely using your smartphone, tablet or even a computer. This can be done through the use of various devices and sensors that can be installed in the AC unit.
With a smart AC, you can save energy as well as money by scheduling when your AC should be turned on or off. So, if you are wondering how, you can convert your AC to a smart AC then you've come to the right place. In this article we'll tell you how you can do it.
<!—H2 title-->
How to convert an AC into a smart AC?
The first step is to buy a smart plug. Smart plugs are basically extensions of the power socket on your walls that you can control remotely via a companion application. These allow you to control the plug (and any appliance connected to it, in this case an AC) using your phone from anywhere if the plug is connected to your home Wi-Fi network.
If you want additional functionality beyond just the ability to turn your AC on or off remotely, you can consider investing in a compatible smart AC controller. These are devices that either connect directly to your AC, or can be positioned in front of your unit, from where these controllers can use a built-in IR-blaster to control your AC.
These are again compatible with a companion app, which you can use to remotely control all the AC's functions. This is like instructing another person to increase/decrease the temperature or control the fan speed or angle, among other settings. Setting up these devices is usually easy and the basic, required installation instructions relevant to your controller should be available along with it.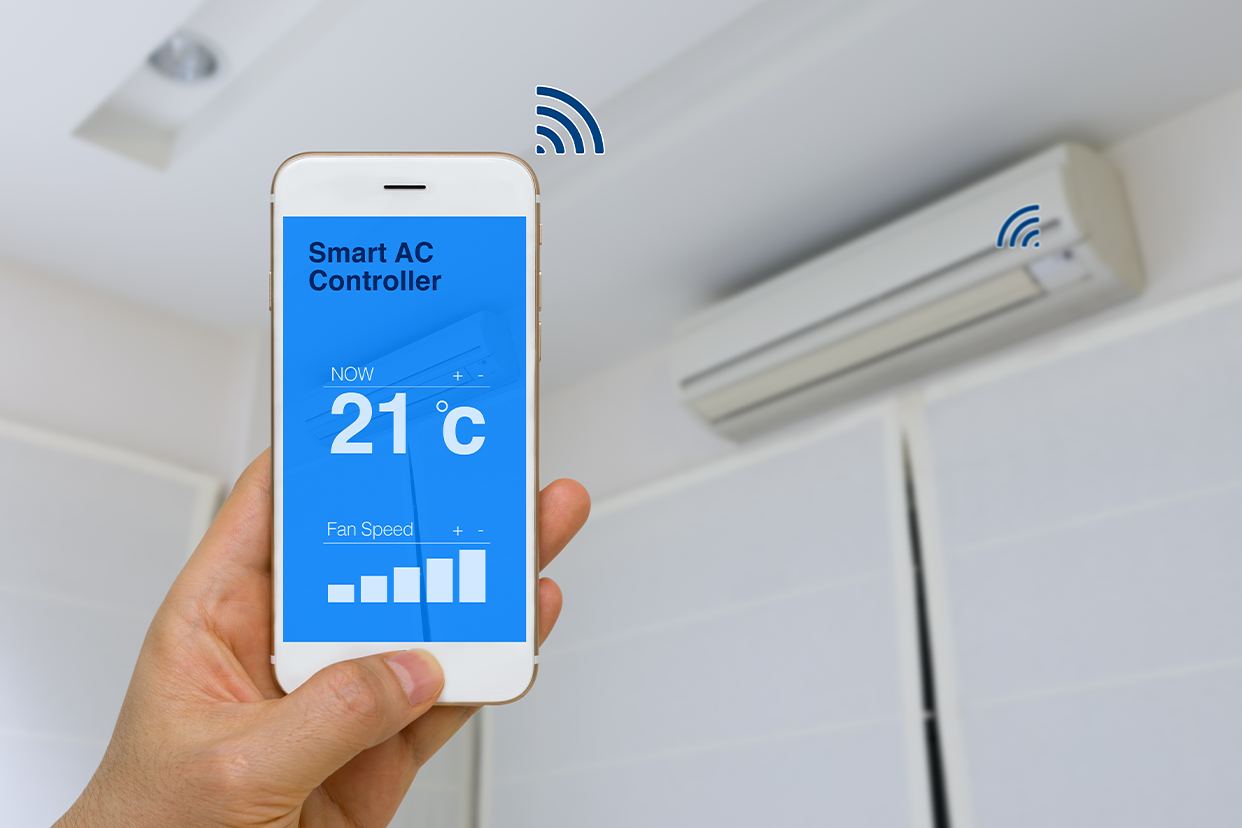 These devices also usually come with a compatibility app. Once the device is installed, you can then download the compatible app and log into it. This will allow you to control your air conditioner remotely via the app which can now control your AC via the controller. You will be able to turn it on and off, adjust the temperature, and set different temperatures for different rooms.
Another great feature of a smart air conditioner is that you can set timers. This allows you to set the air conditioner to turn on and off at certain times. For example, if you want the air conditioner to turn on at 8am and turn off at 10pm, you can set the timer to do just that. This is great for those who are away from home for long periods of time. This is also great if you have a pet at home.
<!—H2 title-->
Benefits of a smart AC
One of the benefits of a smart air conditioner is that you can set the temperature to a specific level and have it adjust automatically. For example, if you set the temperature to 22-degrees celcius, the air conditioner will adjust automatically to maintain the temperature at 22-degrees celcius. This eliminates the need for you to constantly adjust the temperature manually.
In addition, with a smart air conditioner, you can also set different temperatures for different rooms in the house. This is great for those who have separate bedrooms and living rooms that need different temperatures. It also helps to save energy and money by only cooling the rooms that need it. You can control your AC remotely from any part of the world. Even if you forget to switch it off, you will be able to do so through your smartphone.
By converting your air conditioner into a smart air conditioner, you can save money, energy and time. You can also enjoy the convenience of controlling your air conditioner remotely. It can also help you create custom settings for different times of the day depending on your needs and preferences. So, if you're looking to get the most out of your air conditioner, consider converting it into a smart air conditioner today. It is worth the investment!
Disclaimer: This post as well as the layout and design on this website are protected under Indian intellectual property laws, including the Copyright Act, 1957 and the Trade Marks Act, 1999 and is the property of Infiniti Retail Limited (Croma). Using, copying (in full or in part), adapting or altering this post or any other material from Croma's website is expressly prohibited without prior written permission from Croma. For permission to use the content on the Croma's website, please connect on contactunboxed@croma.com