How to edit Instagram Reels on a laptop or smartphone?
Editing Reels like a boss!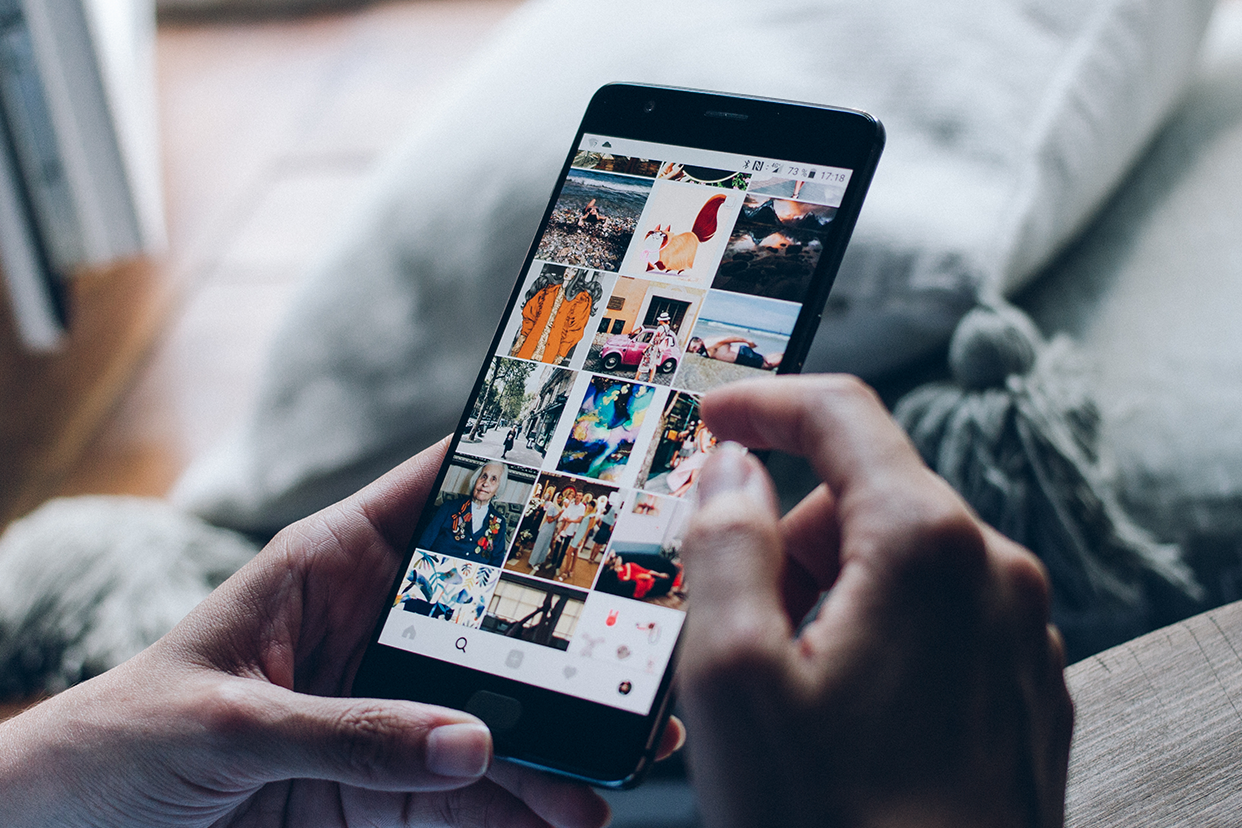 Instagram Reels are popular as they get over within a blink. This also means you can't mess up, even for a second. That's why editing your videos with proper crop, filter, and effects is important. As editing options on Instagram remain limited, one must rely on other software, apps or devices to edit videos. Read on as we discuss in detail how to edit videos on a smartphone or a laptop. 
Why should you edit Reels on a laptop? 
Although professionals may prefer editing their videos on a desktop, a laptop is the best option to edit Instagram Reels on-the-go, and are a better option than smartphones. 
Bigger screen size
Compared to smartphones, laptops have a bigger screen. This means, you get a better sense of what to crop or not. You also have the option to see the edited Reel in portrait mode to see what the result looks like. 
Editing longer videos 
Many creators edit longer videos by cropping out the uninteresting bits, and the remaining snappier video is perfect for the fast-paced Instagram Reels. That said, videos like travel vlogs or food recipe tend to be longer, and editing them on a smartphone is not always comfortable. 
How to edit Reels on a laptop? 
To edit Reels on your laptop , first, you need to upload your videos from the camera's storage and smartphone onto your laptop. Next, you'll need software like Premiere Pro or Final Cut Pro.  
Choose the appropriate settings for your video, and create a custom preset for your Reels. Put all the videos on the timeline, chop off bits that are not useful and put together the most interesting bits of videos. The next step would be to adjust colour grading and add effects to the Reel. Once you are done with this, the Reel is ready to be exported. Transfer this exported video back to your smartphone and upload it to Instagram.   
Why should you edit Reels on a smartphone? 
Smartphones have been the choice for many influencers to edit Reels professionally. Portability is one area where smartphones triumph. You can go anywhere around the world, shoot your Reels, and edit them on-the-move. 
Quick edit  
Smartphones allow you to manipulate your Reel with just your fingertips. Many who have no clue about editing on laptops can quickly get used to editing apps on their smartphones. If you're in a hurry to make a Reel, then a smartphone is your best option. 
Cheaper to edit 
Smartphones are relatively affordable as well, when compared to a capable laptop. And so are the editing software on the laptops. In comparison, you'll find a ton of editing apps on a smartphone's app store that are either free or low priced.    
How to edit Reels on the phone? 
For Android users, there are many free video editing apps available on the Google Play Store. If you are new to this world, many of these apps also have helpful tutorials on YouTube that tell you how to edit videos. 
InShot Video Editor app
For beginners who don't know much about editing, the InShot app is a blessing. You can crop any video to fit the 9:16 aspect ratio of Reels. Splitting and trimming videos is easy. InShot has an easy-to-use interface. You can also use InShot to make Auto Reels. You can buy the premium version to remove watermarks from videos. 
Canva is another great option to edit your videos. With the premium versions, you get many features to create pro-grade videos. 
Editing Reels with iPhone 
Apple's iPhones come with an in-built editing app called iMovie. iMovie is a simple editor with advanced features. There is an option to adjust slow-motion videos as well. LumaFusion is another popular iOS app. This app is used by many professionals like filmmakers and journalists as it comes with many advanced features like green screen effects and blur effects. LumaFusion's cost is cheaper compared to many premium software. 
Now that you know the difference, choose your device and start editing Reels like a true professional. In case you are looking to buy a new smartphone or a laptop, head over to Croma.com to explore a wide range of gadgets.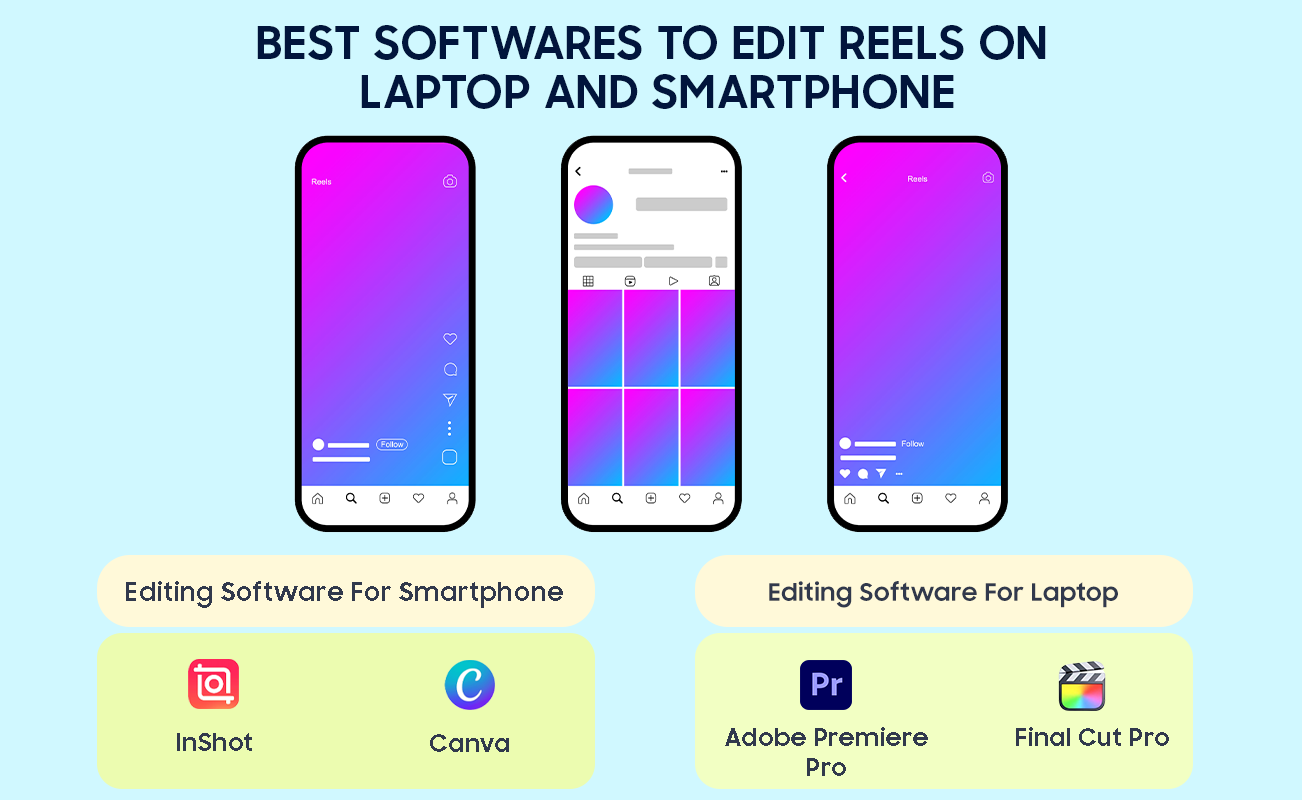 Disclaimer: This post as well as the layout and design on this website are protected under Indian intellectual property laws, including the Copyright Act, 1957 and the Trade Marks Act, 1999 and is the property of Infiniti Retail Limited (Croma). Using, copying (in full or in part), adapting or altering this post or any other material from Croma's website is expressly prohibited without prior written permission from Croma. For permission to use the content on the Croma's website, please connect on contactunboxed@croma.com