Top Instagram Reels tips and tricks you need to know
These tips and tricks will help you master the Reels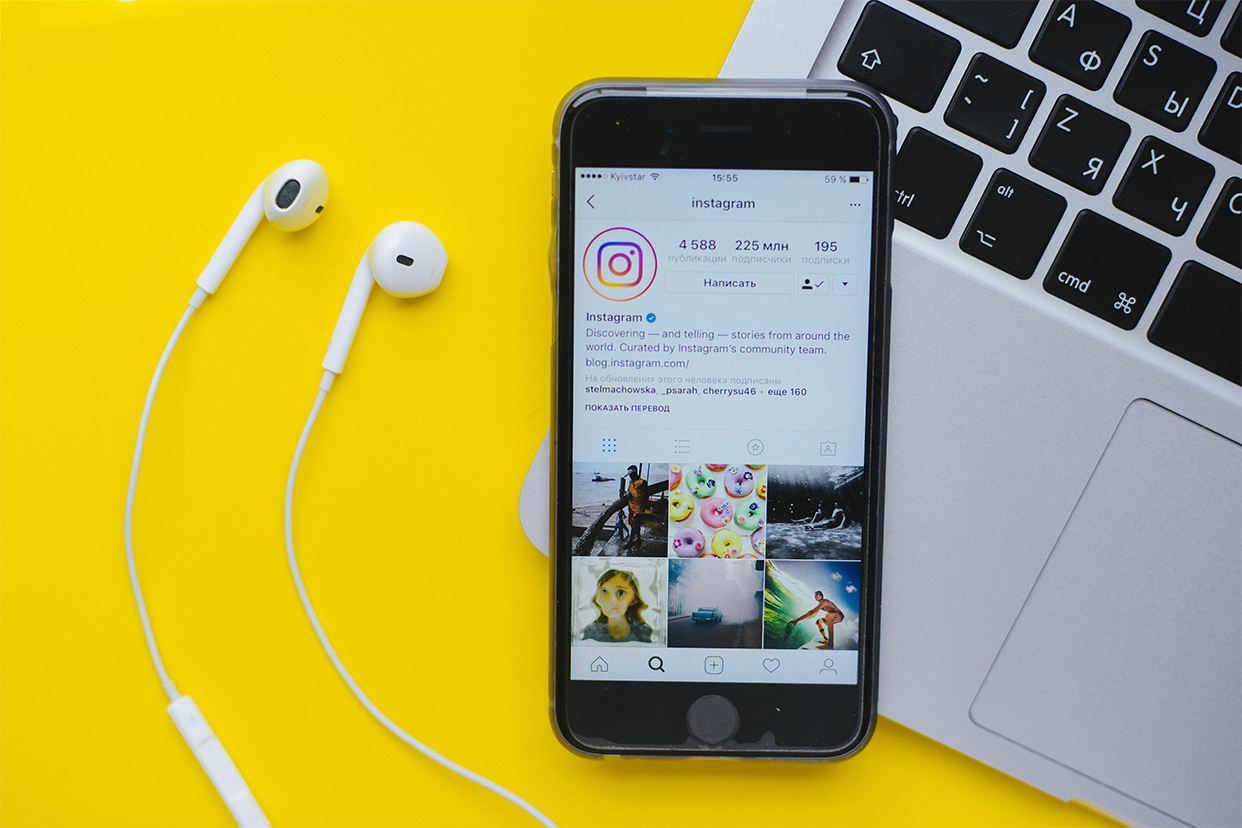 Instagram Reels are not only in vogue, but also an amazing feature to grow your personal brand and business. If you're starting out and want to create some good quality content that will grab the necessary eyeballs, here are some tips and tricks that you should know about. 
<!—H2 title-->
Get the music you want 
Music is the soul of your Reels. The right kind of music elevates a Reel's value, and also goes a long way towards increasing the views. The idea is to add music that is not only trending on the platform, but also best suited to your created content.  
<!—H2 title-->
Where to find trending music? 
Using Instagram regularly gives you a fair idea about what songs or music are trending. Following popular Instagram accounts also helps in keeping a track of the trends. For instance, the recent trend to transition from black-and-white to real background on the Bajre da Sitta song. You can create similar Reels on a viral song to increase reach. 
  Instagram's explorer section is another handy place to come across trending reels, music and more. The 'Add Audio' section while creating Reels is another place to find trending music, and so is YouTube. A quick tip to potentially increase views is to tag the celeb or singer involved in a popular new song. There's a high possibility that they will notice this and share your Reel. 
<!—H2 title-->
How to save music from other Reels 
1. Go to the explorer page on the Instagram  smartphone app and tap on the Reel you like. 
2. At the bottom, you'll see the name of the song used in the Reel.  
3. Tap on it to the open that audio file, and see all the other reels that have recently used song.  
4. On this screen, you will also see a 'Save Audio' button. Tap on it to save it so you can use it when creating your new Reel.  
<!—H2 title-->
What are Auto Reels? 
Auto Reel is a feature on Instagram which allows us to create a Reel in a matter of seconds. All you need for this is pre-recorded videos. You can use videos of past vacations, previously recorded song or dance videos, and create a trendy Reel out of them. 
<!—H2 title-->
How to create an Auto Reel: 
1. Navigate to the Reel tab on your Instagram page. 
2. You'll see a gallery icon on the bottom left. Tap on it. 
3. With the gallery open, select the videos you want to turn into a Reel – Auto Reel also allows you to merge videos. 
4. You can add audio to these videos, and just like that a Reel is ready in a jiffy. 
<!—H2 title-->
Hashtags 
Reels are often accompanied by catchy captions, and a whole lot of words with a #. These are hashtags. But what does a hashtag do? Say you're watching a food Reel, and in the caption, you see #foodofIndia. When you click on that specific hashtag, you'll see thousands of Reels showing Indian food. So, the hashtag basically categorises our Reels. You'll have different hashtags for books, songs, travelling, and movies. Apart from Instagram, hashtags are used on platforms like Facebook, Twitter, and YouTube. So, it's better to get used to them. 
These days, many celebrities use social media as well. You should keep track of what hashtags your favourite movie stars and singers use. If you make a Reel of their new song or movie with the relevant hashtag, then you there's a greater chance of it getting noticed. 
You can create your own hashtag too. Many Instagrammers use their hashtags on their Reels. If you have a hashtag that catches the viewers' attention, then your Reel is more likely to go viral in no time. 
<!—H2 title-->
Change your Reel's length 
Instagram Reels offers you multiple length options to create content. Some content is suited for a shorter window, while others may need the entire 90 seconds. You can customize the Reel's length before hitting the record button by following the below steps. 
<!—H2 title-->
How to select a Reel's length 
1. Go to the Reel section of your Instagram page. 
2. Tap on Reels at the bottom of your screen. 
3. You'll see a circle with 15 inside. Tap on that circle. 
4. You'll find options for 30, 60 and 90 seconds 
5. Once selected, hit the record button   
<!—H2 title-->
Share your Reels 
Sharing your content on different platforms is a must to expand your reach. Below we discuss in detail how to share your Reels. 
<!—H2 title-->
How to share Reels on Instagram Stories 
1. Go to the Reel section on Instagram. 
2. Find the Reel you want to share. 
3. Click on the arrow-shaped button at the bottom.
4. You'll see a pop-up as Add Reel to your story. 
5. Tap on it to notify your followers that you've created a new Reel. You can tag others in the story too. 
<!—H2 title-->
How to share your Reels on other platforms 
1. Go to the Reel section on your Instagram profile page. 
2. Find the Reel you want to share. 
3. At the lower left, you'll see three horizontal dots. Tap on it. 
4. You'll get a pop-up menu. Tap on Share to. 
5. Now select the medium via which you want to share a Reel. You can select messages and apps like WhatsApp to share Reels. 
<!—H2 title-->
Reuse your YouTube videos for Reels 
Many of us share our videos on YouTube. You can use Instagram as well to increase your views. For example, you mostly do travel videos. On YouTube, you can post longer versions. But Instagram Reels are for the short format. You'll have to edit and crop out the videos you want. If you share interesting bits from your travelling, then you can build a big audience on Instagram. 
Hope these tips and tricks help you to step up your game on Instagram. You can head over to the Croma retail stores or croma.com to buy any equipment you need for making Reels.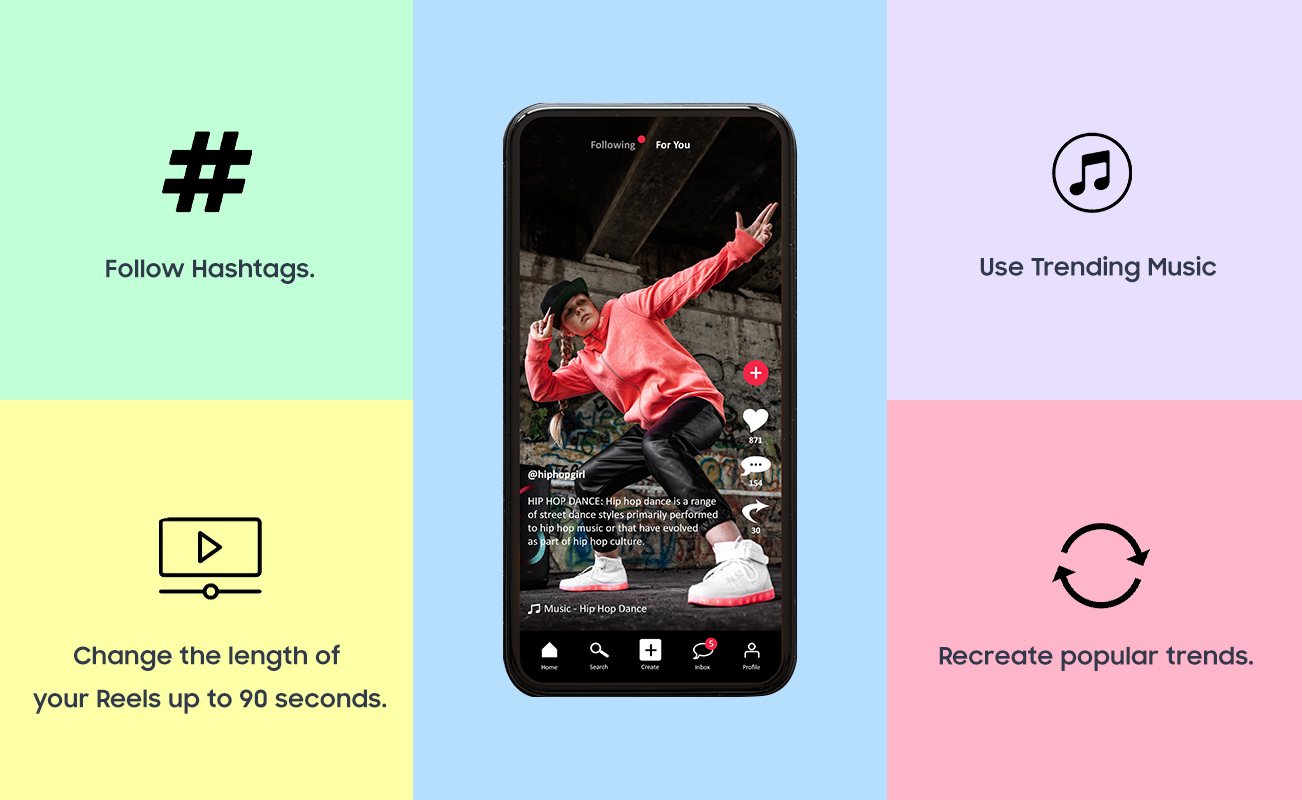 Disclaimer: This post as well as the layout and design on this website are protected under Indian intellectual property laws, including the Copyright Act, 1957 and the Trade Marks Act, 1999 and is the property of Infiniti Retail Limited (Croma). Using, copying (in full or in part), adapting or altering this post or any other material from Croma's website is expressly prohibited without prior written permission from Croma. For permission to use the content on the Croma's website, please connect on contactunboxed@croma.com