5 reasons why you should buy a smartwatch for your smartphone
Go beyond fitness tracking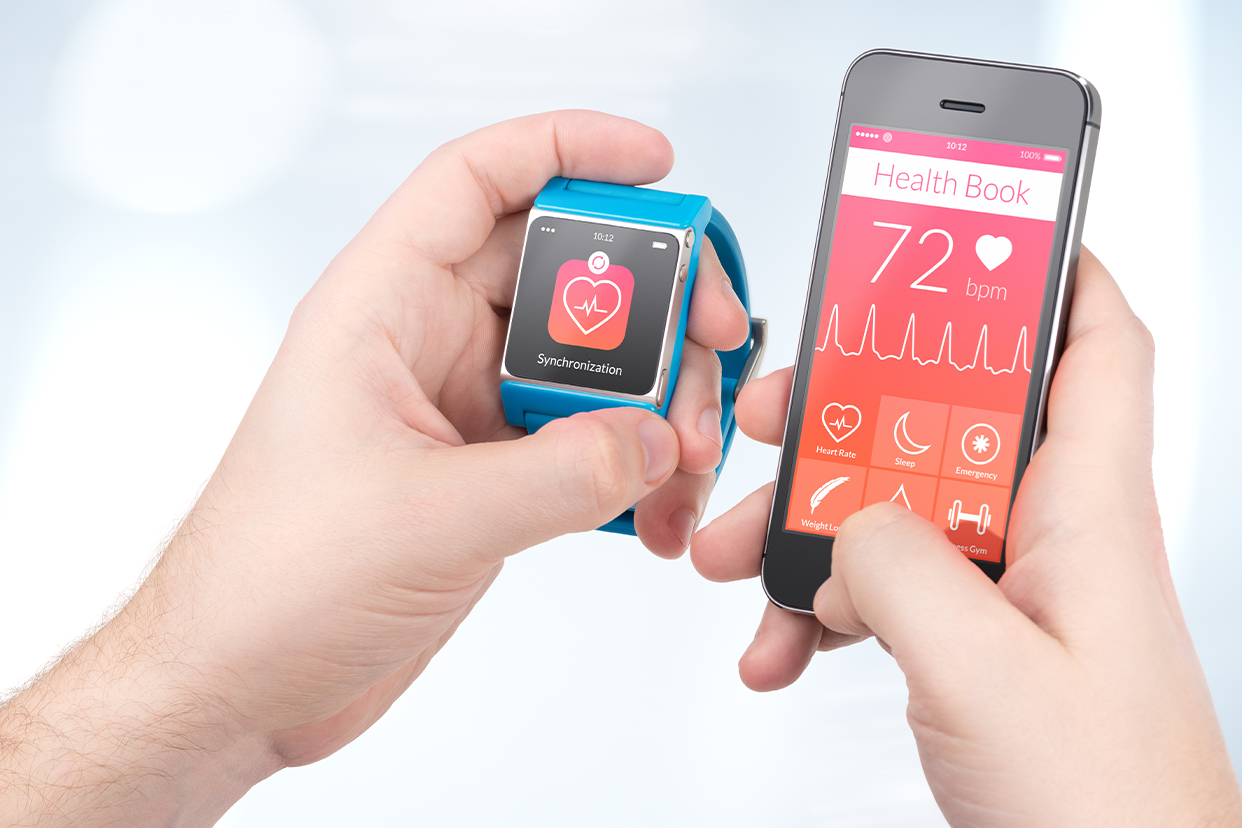 Wearable tech is on the rise, and devices like smartwatches or fitness trackers are becoming as important companions as our smartphones. But did you know that these wearables can do much more than just track your workouts? Whether you're thinking of buying an Apple Watch for your iPhone or an Android-based smartwatch for your Android smartphone, here are five reasons why they make for trusty companions.
<!—H2 title-->
What is a wearable device?
Wearable devices come with built-in sensors that give you data literally at your fingertips. Smartwatches or fitness trackers also come with Wi-Fi and cellular connectivity. With cellular connectivity, you also don't have to keep looking for the smartphone to make an important call. You can do that from the smartwatch on your wrist.
<!—H2 title-->
Customise your fitness dashboard to your liking
The wearables all come with a dedicated smartphone app. You log in on the app with all your information. Once your app is hooked to the tracker, you can see all the physical activities related data listed out in an easy-to-understand format. One can customise the listed data to show what's more important for you.
<!—H2 title-->
Smart way to wear your fitness rracker or smartwatch
It is recommended to wear a fitness tracker or smartwatch on the less dominant arm. Say you do most of your work with your right arm. If you wear the fitness tracker on the right arm and forget to remove it post-workout, then your fitness tracker will record incorrect data for any movement you do.

Also, having a smartwatch on while doing your everyday work with the dominant arm you carry the risk of breaking the device. Hence, you should wear the fitness tracker on the less dominant arm.
<!—H2 title-->
Charge your wearables
A fitness tracker or smartwatch running out of battery can derail your daily schedule. Many folks wear smartwatches even after exercising to check emails, make calls, and use other apps. If you don't track sleeping patterns at night, then you can charge your phone during the night. For folks who track sleep at night, they can charge the wearable during the day when it is of no use.
<!—H2 title-->
Drive around with your smartwatch
While driving around an unknown area, you have to constantly stop the car to ask people for directions. Many think watching maps on smartphones is a hassle. With a smartwatch, powered by the phone's GPS, you can now find your way to any place around the world. The smartwatch offers you turn-by-turn navigation while driving.
<!—H2 title-->
Get your notifications on the wearable device
You can allow alerts from different apps on your wearables. This way, you will not miss any important work mail or SMS. For instance, when you're in them middle of an important task and don't want to be bothered by you smartphone, you can simply glance at the notifications on your wearable. You can also transfer your reminders over to the watch and work on your task without distractions.
Disclaimer: This post as well as the layout and design on this website are protected under Indian intellectual property laws, including the Copyright Act, 1957 and the Trade Marks Act, 1999 and is the property of Infiniti Retail Limited (Croma). Using, copying (in full or in part), adapting or altering this post or any other material from Croma's website is expressly prohibited without prior written permission from Croma. For permission to use the content on the Croma's website, please connect on contactunboxed@croma.com