WhatsApp Yourself: How to chat with yourself?
Love talking to yourself? This one's for you then!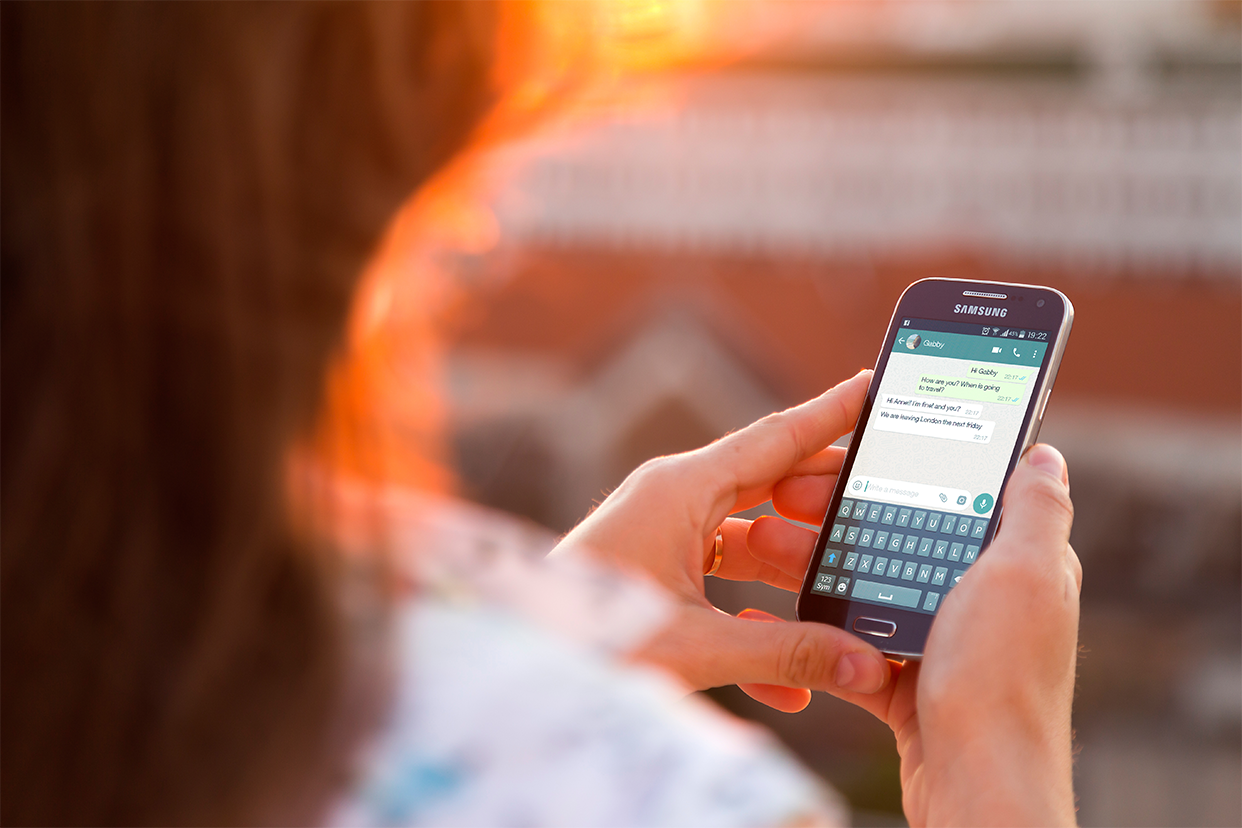 Minutes of meetings, notes from class, groceries to pick up on the way home or to-do lists for the day. There's so much to remember, so it comes as no surprise that some stuff often ends up slipping from one's mind. And who can blame them? We're only human, after all. Well, here's where WhatsApp comes in.
The Meta owned instant messaging application recently rolled out a new feature which allows you to text yourself. Yes, that's right! No more of those messy post-its, notes scribbled in the corners of the pages of diaries, or a sea of bookmarks on your browser. While it may not sound like an entirely new feature (we're no strangers to saving our own numbers and messaging ourselves), it really is.
How WhatsApp Yourself works?
All you have to do is open WhatsApp on your smartphone and click on the new chat option. At the top of the contacts list, you'll see your own contact at the top of the list. Tap on it and start texting yourself.
You can now save anything from notes and lists to random epiphanies you've had in the shower, all in one place. What's cool is, the text yourself feature offers you cross-platform functionality. That is, you can see messages you've sent yourself across all devices you have logged into WhatsApp on. Even better, it is entirely safe, since all messages to yourself are also protected by end-to-end encryption.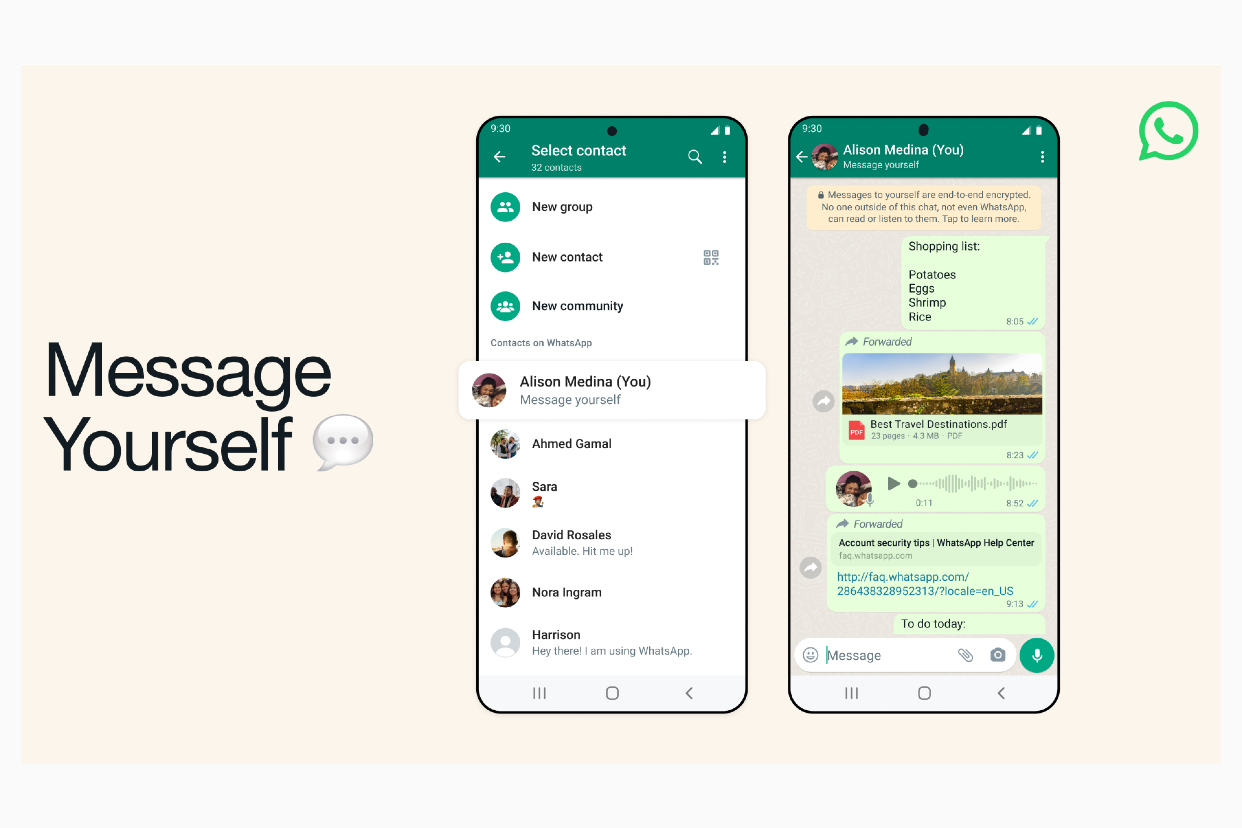 This is especially useful since we often need to transfer documents between devices, and the WhatsApp text yourself feature now allows us to do the same without having to give third-party apps access to it. For certain things such as addresses you don't necessarily visit on a regular basis, one-time-passwords (OTPs), you can now access them quicker with the help of the text yourself feature. Third, it allows one to transfer/download and save documents across documents simultaneously, ensuring they're easily and readily available at all times.
The new feature may not be visible to all users just yet, as it is still being rolled out. However, if you don't see it yet, worry not. We've got you covered.
How to text yourself without WhatsApp Yourself?
Just head over to your preferred browser, and type in wa.me/ followed by your 10-digit phone number. You will be redirected to a WhatsApp page with your number and a button that says 'Tap to share'. You could either tap on the same or choose the 'Continue to chat' option from a pop-up dialogue box. The page will then redirect you to WhatsApp web where you can chat with yourself.
It is, however, important to mention here, that the second method does not allow for your messages to yourself to be synced across devices, like they do with other chats.
Disclaimer: This post as well as the layout and design on this website are protected under Indian intellectual property laws, including the Copyright Act, 1957 and the Trade Marks Act, 1999 and is the property of Infiniti Retail Limited (Croma). Using, copying (in full or in part), adapting or altering this post or any other material from Croma's website is expressly prohibited without prior written permission from Croma. For permission to use the content on the Croma's website, please connect on contactunboxed@croma.com