How to use a fully-automatic washing machine?
Does it need any human intervention? Read on.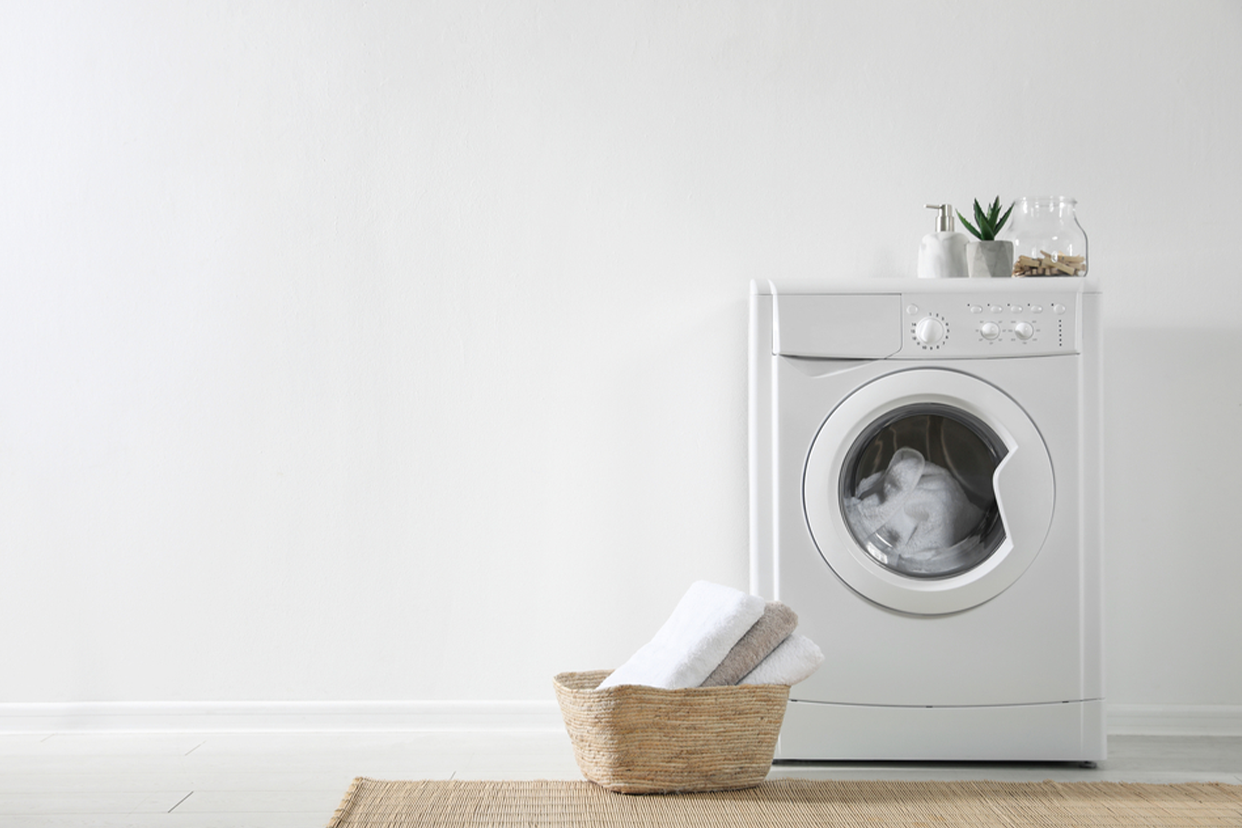 Every piece of technology designed to save us effort and time also comes with an added burden of a significant learning curve. One such machine is the washing machine. It can get a tad confusing when you see terms like semi-automatic, front load, top load, and fully-automatic plastered over various washing machines.
But in reality, these terms are not that confusing. In fact, a fully automatic washing machine is perhaps the easiest to operate as it requires the least amount of human intervention for the entirety of the washing and drying process. Here's a guide on how to wash your clothes using a fully-automatic washing machine .
<!—H2 title-->
Washing Guide
There are broadly two types of fully-automatic machines depending upon how you put your clothes. First is top loading, wherein you put the clothes from the top. The second is front-load, wherein you put the clothes from the front.
1. Dump your dirty laundry after separating them according to different colours and white, fabric, weight etc.
2. Determine how much detergent you need by carefully going through the back of the detergent pack and reading about the recommended dose.
3. Add detergent. In the case of the front load, there might be a dedicated drawer/tray to put the required amount of detergent. There can be an additional tray separately for fabric softener and other boosters. Such trays can also be found in some top load machines. In case there isn't any tray, just add the detergent and softeners on top of the dirty laundry after dumping them.
4. Choose a washing cycle. This is perhaps the most crucial decision. Depending upon the brand and features, you might see things like 'what to wash' under which there might be options like Delicate, Regular, Colours, and White among others. Choose one according to the load. There can be another option like 'How to wash', under which things like Normal, Heavy Duty, and Wrinkle control will be mentioned. This simply decides how the washing is to be done.
5. After this, you may set the Temperature. A rule of thumb is if it is a load of delicate clothes like undergarments then stick to Cold wash and cool water. For dark and heavy clothes, you can choose warm water. In any case, follow the aftercare recommended on the clothes by the maker.
6. Many washing machines have 'Soil' levels too. It simply means the amount of dirt/soil there is on your clothes that need to be washed. It helps in adjusting the wash cycle and intensity accordingly.
7. Now just push the start button after closing the lid and making all the above decisions. The whole process of washing and drying is done in one go without you having to put the washed wet clothes in a separate drying tub. After the washing and drying are done, take the clothes out as soon as possible to avoid wrinkles.
Fully-automatic washing machines can do the entire process of washing and drying with just the push of a couple of buttons. You need to keep in mind only a few basic things. After that, the entire process is fairly straightforward. One thing to keep in mind is that you may find some features by different names on your machine as it varies from brand to brand.
Disclaimer: This post as well as the layout and design on this website are protected under Indian intellectual property laws, including the Copyright Act, 1957 and the Trade Marks Act, 1999 and is the property of Infiniti Retail Limited (Croma). Using, copying (in full or in part), adapting or altering this post or any other material from Croma's website is expressly prohibited without prior written permission from Croma. For permission to use the content on the Croma's website, please connect on contactunboxed@croma.com