How to use an air cooler
Here's a little primer for you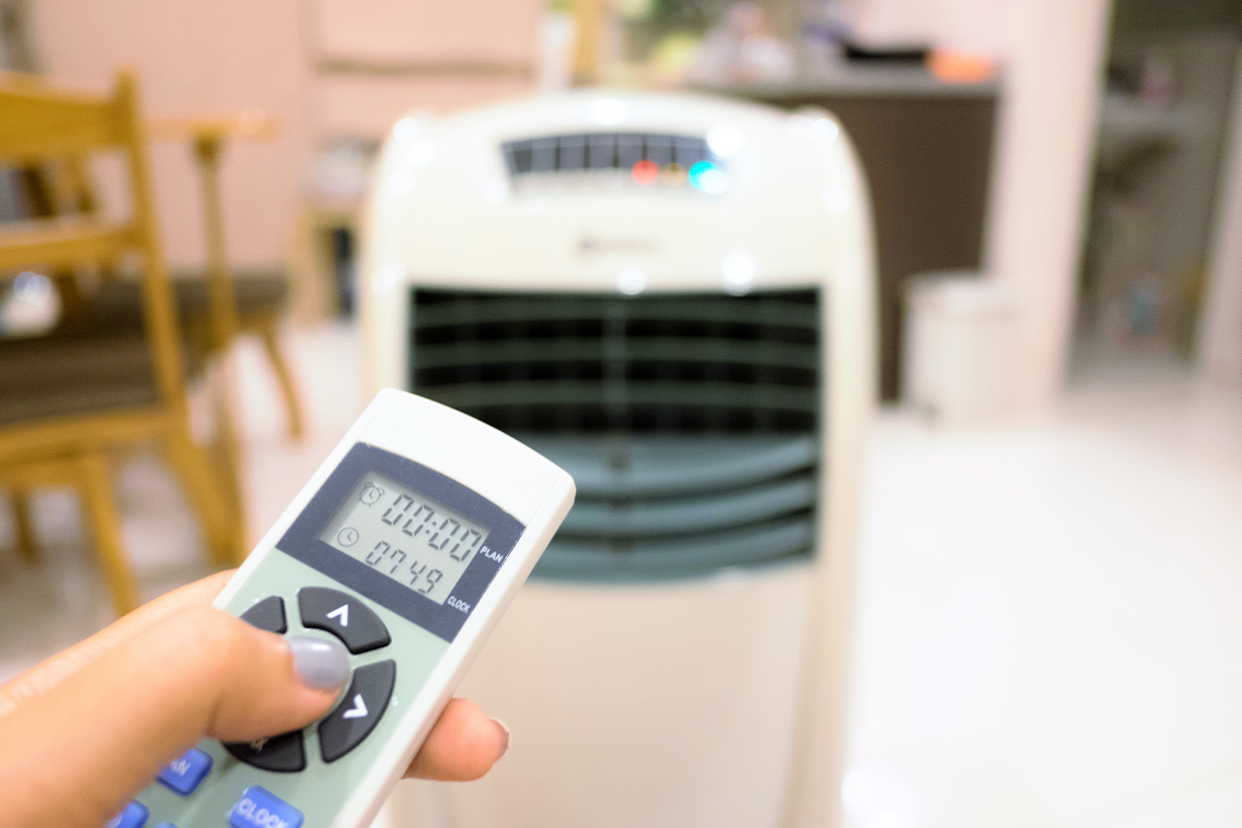 Air coolers are a great way of keeping your home or office cool in the summers. However, like with most electronic appliances, an understanding of your air cooler and proper knowledge of how it should be used is key to longevity and how long your cooler will last with regular use. This handy guide will help to cast away your apprehensions and let you use your air cooler confidently and with ease. So, let's jump in.
<!—H2 title-->
How to use an air cooler?
Since an air cooler does not have many moving parts inside, it is pretty easy to operate and use. For starters, begin by going through the user's manual to understand the features and functioning of the air cooler. It will have information on how to set it up for the first time. Crucial information such as attaching the water tank, installing the cooling pads or filter, and connecting any additional hoses or ducts can be found in this manual.
Use proper tools for assembly, and then the first step will be to simply fill the water tank with water. Most air coolers will have a water level indicator. Make sure to fill the tank to the appropriate level. Many modern air coolers also have a separate place to put ice in for even more effective cooling. If you have the option, add a few cubes of ice to it.
Now depending on the model, you will have the option to adjust settings such as fan speed, cooling level, etc. Make sure that the ventilation of the room is maintained by allowing for proper airflow to and from your room.
Some air coolers come with plenty of nifty features, including ones such as timer. If it's present, use it to run for a specific time and then save energy when not needed. If you don't have such a feature, then make sure to turn off your air cooler when you aren't in the room or using it.
<!—H2 title-->
Placement of air cooler
Besides using it, placement of the air cooler is equally important. It can dramatically impact the performance and overall cooling performance. A few basic points include making sure not to place it right against a wall or obstructing the airflow from both sides. A rule of thumb to follow if you don't want to complicate things and want to keep it simple is to place it right in front of the window. It will allow for great airflow.
Another aspect worth keeping in mind is the air cooler's maintenance, regular cleaning, and upkeep. If not done at proper intervals, an air cooler can show some undesirable effects such as mold, bacteria, and allergens. Regular cleaning will maintain efficiency and longevity.
Disclaimer: This post as well as the layout and design on this website are protected under Indian intellectual property laws, including the Copyright Act, 1957 and the Trade Marks Act, 1999 and is the property of Infiniti Retail Limited (Croma). Using, copying (in full or in part), adapting or altering this post or any other material from Croma's website is expressly prohibited without prior written permission from Croma. For permission to use the content on the Croma's website, please connect on contactunboxed@croma.com