Is it safe to keep a refrigerator in the bedroom?
It can be the answer to your midnight cravings!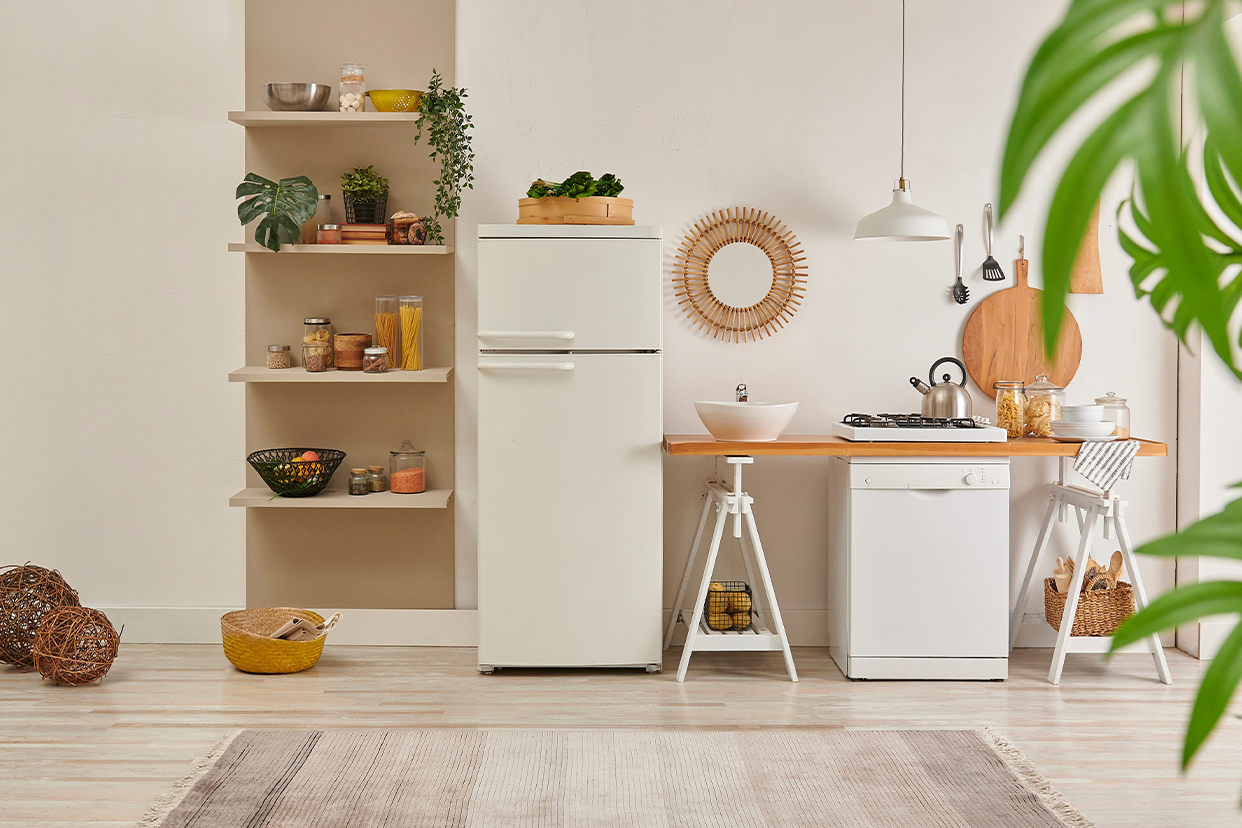 If you are someone who has midnight cravings, you must have considered keeping your fridge in the bedroom. Or at least a mini fridge. But it makes you wonder if it is actually safe to keep your refrigerator in the bedroom. Is it practical?
<!—H2 title-->
Is keeping your fridge in the bedroom safe?
There is no scientific evidence to suggest that keeping your fridge in the bedroom is unsafe. The main concern people have is the radiation exposure from the fridge. But in reality, the radiation is so minimum that it can be considered negligible to be toxic. Most refrigerators nowadays are electrical so gas leakage isn't a concern either. The gas in the refrigerator is sealed in a compressor so it is unlikely to leak.
Having said that, if the refrigerator malfunctions or gets damaged, there could be a chance that some of this radiation may leak into your room. Another concern is that the refrigerator can cause a fire hazard. But this is an extremely rare case, and newer models have safety features that prevent this from happening. However, if you have an old fridge, you have to make sure that the coils are clean and that there is enough space around the refrigerator to ensure proper air circulation.
<!—H2 title-->
Why you shouldn't keep the fridge in your bedroom
Increase in temperature
Refrigerators expel excess heat, which dissipates into the air. This release of heat from the fridge can increase your bedroom's temperature. If you still decide to keep your fridge in the bedroom, place it near a vent or a window to expel the heat outside your room.
Excess noise
A refrigerator runs all day unlike other appliances to keep food cool and fresh. However, it doesn't work silently. The constant humming from the refrigerator happens even at night. If you're someone who is a light sleeper, this can become a problem.
Potential freon leaks
This is an extremely rare case, but it could cause an illness. Freon is a liquid gas that could leak. If it leaks in a liquid form, it is only mildly damaging. However, if it leaks in a gas form, it can be highly toxic. If inhaled, it can prove to be fatal. Therefore, you should get your refrigerator regularly maintained by a technician.
If you are keen on keeping your refrigerator in your bedroom, then you should have it checked regularly by a technician. It shouldn't be a health concern since the radiation is minimal. But if you want to be safer, then you could opt for a mini fridge. It is the perfect size for a bedroom, and safer than a regular refrigerator.
Disclaimer: This post as well as the layout and design on this website are protected under Indian intellectual property laws, including the Copyright Act, 1957 and the Trade Marks Act, 1999 and is the property of Infiniti Retail Limited (Croma). Using, copying (in full or in part), adapting or altering this post or any other material from Croma's website is expressly prohibited without prior written permission from Croma. For permission to use the content on the Croma's website, please connect on contactunboxed@croma.com