Laptops for online classes: What you need to keep in mind when buying one
Keep your remote learning on track with the best laptops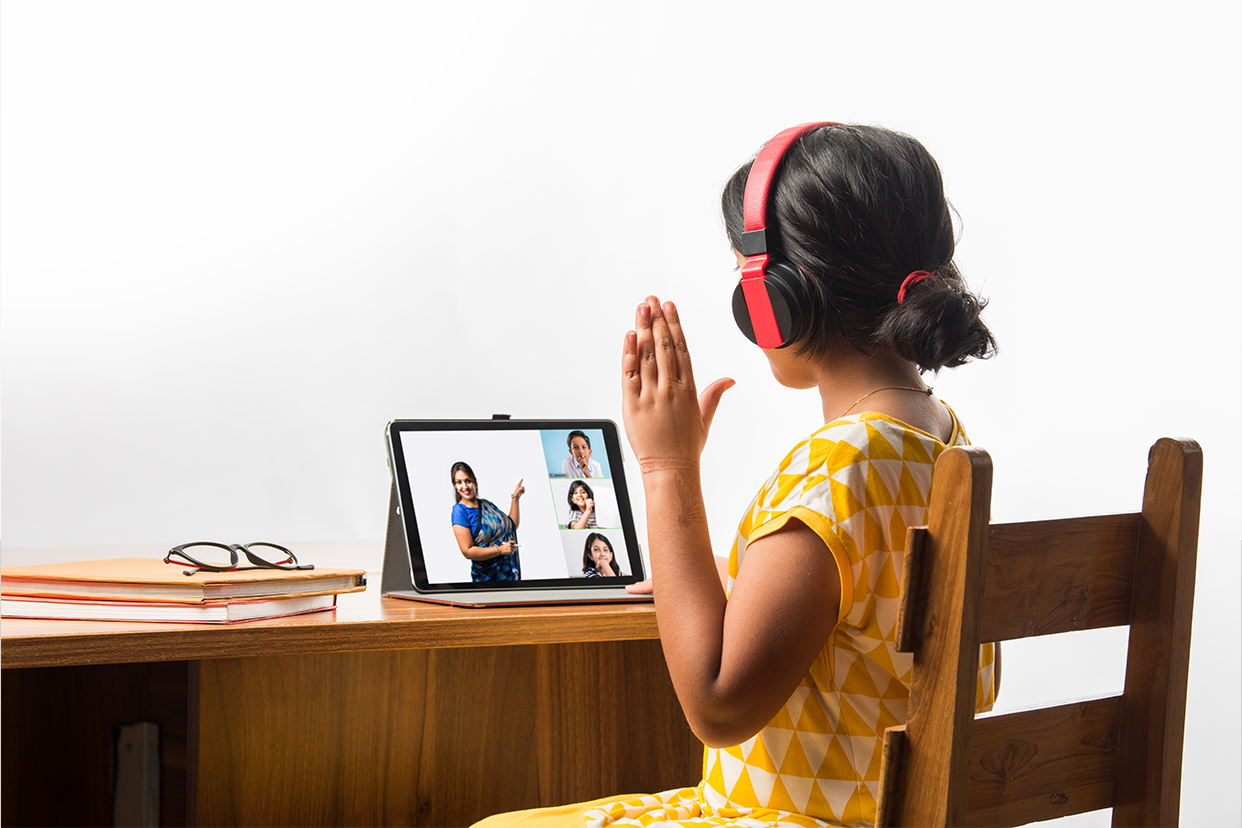 With classes having moved to a hybrid model, laptops have become an important tool for education. What you study and how you plan to spend your free time will determine what kind of laptop is ideal for you.
Some might be interested in learning creative elements, while others just want to attend online classes on laptops. Since every student has different needs, no single laptop can satisfy them all. Here's a look at laptops that are best suited for different kinds of learning scenarios.
<!—H2 title-->
School
Whether your kids are in kindergarten, middle school, or high school, they need a laptop for attending online classes, doing homework, and submitting assignments. A laptop with the following specs should be good enough for this scenario.
Display: An anti-glare laptop screen is preferable as your kid will be staring at the screen for 6-7 hours. The recommended laptop screen size is 13-15 inches with a minimum of 1920x1080 resolution.
Processor and memory: Intel core i5 and i7 with 8GB RAM from the latest generation (10th or 11th) can easily handle day-to-day school tasks. All your study-related files and data will fit on a 500GB HDD.
Operating system: The latest technology does not support dated operating systems, so don't go lower than Windows 10.
Battery Life: Consider purchasing a laptop with a battery life of at least five hours or more.
Budget: An entry-level laptop at a price of tag of around Rs 25,000 should suffice for this use case.
<!—H2 title-->
Professional non-technical degrees
Students pursuing non-technical degrees like medical, hotel management or business administration require a laptop for doing daily projects, online classes, note taking, and creating presentations. You don't necessarily need a high-end laptop, and one with the following specs should suffice.
Display:One can opt for laptops with screen sizes that start at 11 inches and go beyond. FHD (Full High Definition) screens with anti-glare protection will also be a good choice since you'll be spending quite a lot of time staring at the screen.
Processor and memory:Depending on your preference, you can have the latest generation Intel core i5, i7, or i9 processor. Choosing a laptop that supports expandable RAM is also good idea. Your documents and files will need a lot more space since you need to store them from the very first year of your college, so opt for a 500GB-1TB storage space.
Operating system:It's always a good idea to opt for a laptop running the latest operating system out of the box. So, in this case, ensure that the laptop you buy is running Windows 11.
Battery Life:Choose a laptop that has a battery life of more than seven hours.
Keyboard:The keyboard on a laptop can't be taken for granted as you'll be spending hours typing out notes, dissertations, and more.
Budget:Starting prices for laptops suited for this use case range from Rs 30,000 to Rs 40,000, and beyond.
<!—H2 title-->
Technical degrees
When working in a technical field, you need a laptop that can withstand the pressures of installing and testing software regularly. Technical degree programs like software development, system engineering, and data science require regular software learning and practice. So, a laptop with the following specs should be suited for this use case.
Display:Screens with FHD resolution and anti-glare feature are almost always the best choice. In terms of screen size, 14-15 inches should be an ideal choice.
Processor and memory:You need a laptop that's powered by at least an Intel core i5 and above, with a minimum of 8GB of RAM. The option for expandable RAM will make your laptop future-proof. Additionally, you will need a large storage space to keep all your stuff, so get a laptop with at least 1TB of storage space.
Operating system:Needless to say, the latest OS version is always the best. So, ensure the laptop you choose runs Windows 11.
Battery life:You don't want your laptop to run out of power midway through a testing session. Therefore, choose a laptop with a battery life of at least 6-7 hours or more.
Graphics card:If your work involves dealing with graphics-heavy elements, then your chipset's integrated GPU won't suffice. In this scenario, an additional graphic card is a must.
Keyboard:Technical studies like coding and data mining require a lot of typing work, so your keyboard must be ready to handle the stress.
Budget:Starting prices for laptops in this scenario can exceed Rs 40,000.
<!—H2 title-->
Graphics-related courses
In the creative field where your daily work involves animation, video editing, or something similar, you'll need a powerful laptop that can handle everything thrown at it. Read for the specs you need from your laptop.
Display:In this case, larger the screen, better will be the results. So, it's recommended to go for laptops with screen sizes bigger than 15 inches.
Processor and memory:Since the laptop is going to do all the grunt work, it is recommended to go for a laptop running Intel i7 and above with a minimum of 12GB of RAM. In this case, it is also a good idea to opt for an SSD with at least 1TB capacity.
Graphics card:This category is dominated by graphics cards, so always select an option that has a dedicated graphics card of at least 4GB.
Peripherals:For this kind of work the built-in trackpad and keyboard isn't enough. So, opt for an external keyboard and mouse that feature shortcut buttons.
Battery Life: Look for a laptop with a battery life of more than 7-8 hours.
Budget: There is a higher budget for laptops in this category, so shortlist ones that are available for Rs 50,000 and above.
Now that you have a general idea of what to look for depending on the age, grade level and course, you can search for the best laptop for online classes from croma.com.
Disclaimer: This post as well as the layout and design on this website are protected under Indian intellectual property laws, including the Copyright Act, 1957 and the Trade Marks Act, 1999 and is the property of Infiniti Retail Limited (Croma). Using, copying (in full or in part), adapting or altering this post or any other material from Croma's website is expressly prohibited without prior written permission from Croma. For permission to use the content on the Croma's website, please connect on contactunboxed@croma.com