6 latest smartphone features worth looking out for
Features pushing the boundaries of a smartphone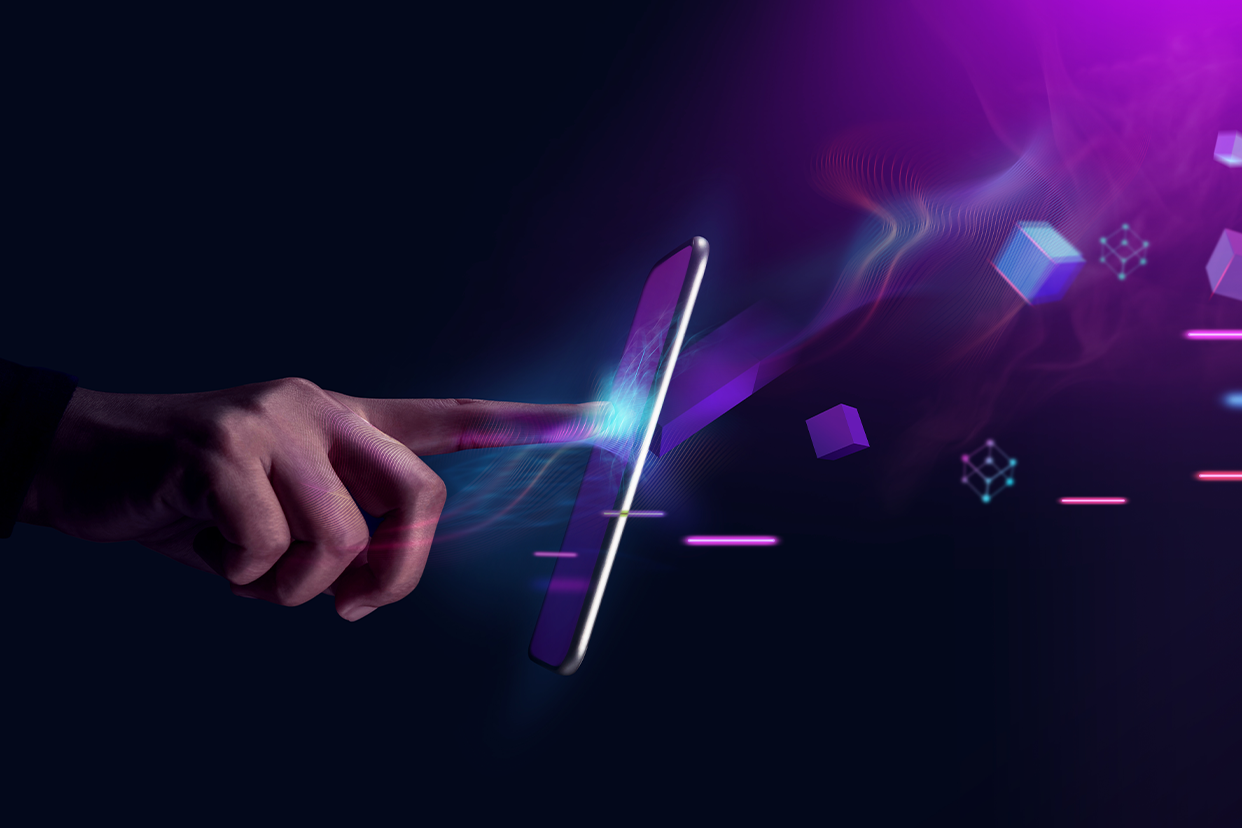 Our smartphones are more than a handy tool at this point. They serve multiple purposes other than being just amazing communication devices. Manufacturers are always pushing the boundaries of what a conventional smartphone can be. They are always upgrading and adding new features to make our smartphones smarter. If you're in the market to buy a new smartphone, here are six features that you need to look out for.
6 latest smartphone features to look out for
Wireless charging: One of the new trends in the charging space is undoubtedly wireless charging. Nothing provides more ease and feels futuristic than placing your device on a mat and see it charge. Some manufacturers are pushing the limits by even offering what is called reverse wireless charging. You can place a wireless charging compatible device like TWS or a phone on the back of such phones and charge them.  
ALSO READ: What is Qi wireless charging?
In-display fingerprint scanner: Phone authentication to unlock the screen has been ever-evolving since the days of passwords and PINs. The methods for authentication have become far more sophisticated to the point where it seems science fiction. These days, you'll find phones that have a finger sensor embedded below the display. By using an in-display fingerprint sensor, manufacturers are getting rid of any phyical buttons. 
Cinematic mode: One of the most prominent features which dictates a phone purchase is its camera performance. They have become our primary choice for photography, and in the long list of new features is the cinematic mode. This mode essentially allows you to capture videos with amazing shallow depth of field and focus-racking.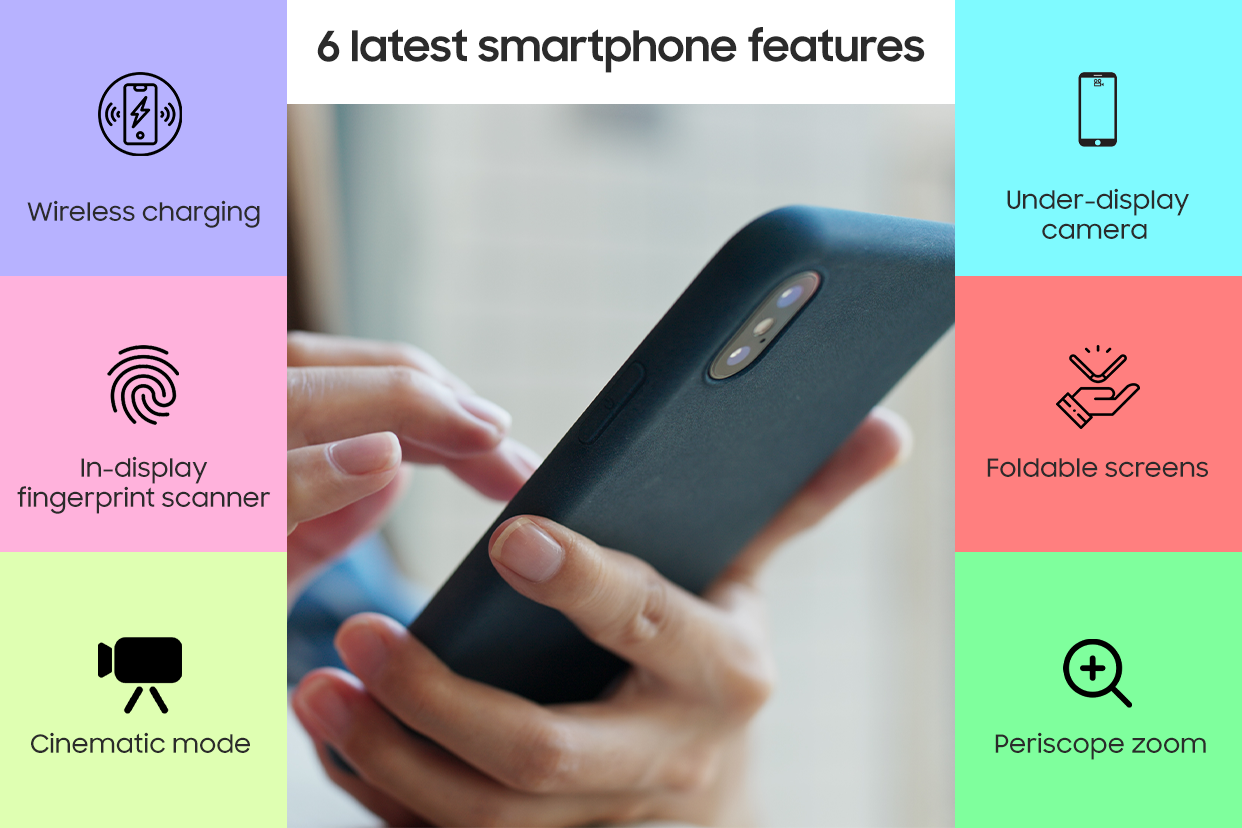 Under display cameras: The display of our phones is almost touching the corners. The only hurdle in making a full display front panel is the front camera. Companies have tried a lot of things, from popping camera mechanisms to flipping setups. But the long-term solution which doesn't compromise the structural integrity of the building is putting the camera underneath the screen. This is perhaps the most cutting-edge technology that manufacturers are trying hard to perfect. As of now, it is available only on a handful of phones.  
Foldable screens: Traditional smartphone form factor has peaked and there is hardly any room for innovation. Folding screens then is the newest iteration of the conventional rectangular slab. The folding form factor is more like a book or a clamp shell. It will certainly feel like you are living in the future. Samsung is the market leader in this category, but there are going to be a bunch of new offerings from various brands next year. 
ALSO READ: 7 things to do while setting up your new phone
Periscope zoom: Phone camera setups have been multiplying faster than you can imagine. A three-camera setup has almost become the norm now. Apart from the conventional main, ultra-wide, and telephoto zoom, there is one more camera you will find. A new type of camera available in some high-end phones, which gives users the ability to zoom really really far. Almost to a level that you might think it has binoculars.
Apart from these, there are a number of features that you see in new smartphones such as ultra-fast charging, camera with up to 200MP sensors, and more. There are also a few features that showcase a company's innovation capabilities, but don't really trickle down to mass consumers.
Disclaimer: This post as well as the layout and design on this website are protected under Indian intellectual property laws, including the Copyright Act, 1957 and the Trade Marks Act, 1999 and is the property of Infiniti Retail Limited (Croma). Using, copying (in full or in part), adapting or altering this post or any other material from Croma's website is expressly prohibited without prior written permission from Croma. For permission to use the content on the Croma's website, please connect on contactunboxed@croma.com