Should the refrigerator be turned off at night?
Does turning off the refrigerator at night be more efficient?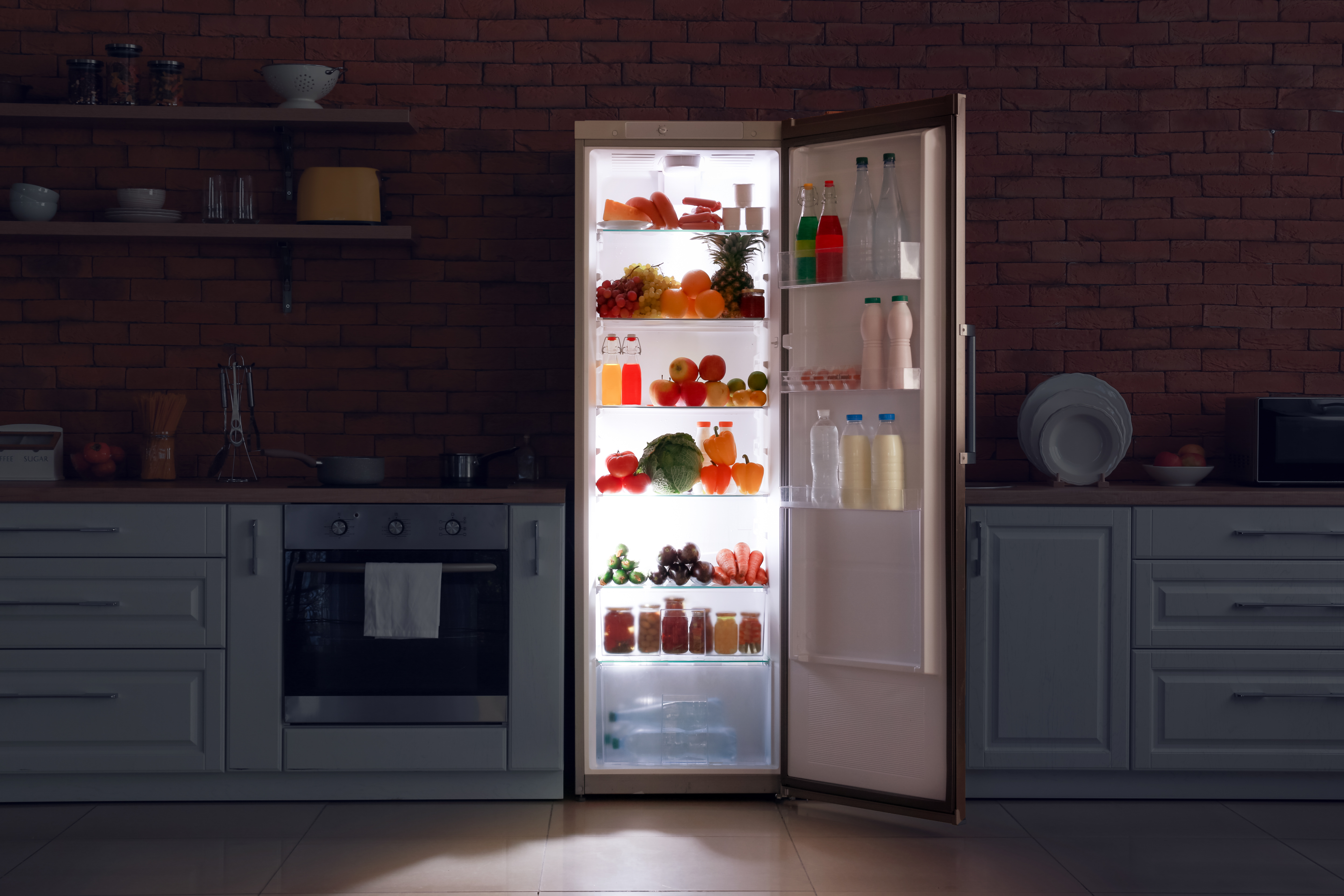 At night, the refrigerator is not much in demand, and goes about silently doing its job of preserving leftover dishes and other food items. In that case, it's worth wondering if this power-hungry appliance needs to be kept powered on all night. After all, switching it off for a few hours every night will surely bring down the electricity bills. Read on to find out whether turning off your refrigerator at night is a viable option.
<!—H2 title-->
Are there any benefits of turning off your fridge at night?
Shutting off the refrigerator at night does sound like an enticing option when you think of the money you will save. Many also complain about the noise the appliance makes, and powering it down will help in better sleep.
But there are more than a few reasons why you shouldn't be turning off your fridge at night. With the fridge switched off, the temperature inside rises, so will the chances of growth of harmful bacteria. This results in the store food items getting stale and making them dangerous for consumption.
<!—H2 title-->
How to preserve your food if you turn off the fridge at night?
If you still plan on switching off the fridge at night, you need to find a way to preserve the food items. Ideally, an unplugged refrigerator can keep the insides cool for around 4-5 hours. Beyond that, the temperatures start going up. If you are unplugging the fridge for more than three hours, then you will need a cooler and ice packs to keep the food items cool.
<!—H2 title-->
Should you turn off the fridge at night?
We recommend unplugging your refrigerator from power when you go out for a longer period. You will not need fresh food then. Make sure to dispose of any item that will go rotten without cooling. If your use of the refrigerator is minimal, then you can try turning off the fridge for a few hours at night.
Instead of manually switching the refrigerator on or off every night, you could opt for a more modern model. They tend to be less noisy, offer you great energy efficiency, and save you more in electricity bills.
Disclaimer: This post as well as the layout and design on this website are protected under Indian intellectual property laws, including the Copyright Act, 1957 and the Trade Marks Act, 1999 and is the property of Infiniti Retail Limited (Croma). Using, copying (in full or in part), adapting or altering this post or any other material from Croma's website is expressly prohibited without prior written permission from Croma. For permission to use the content on the Croma's website, please connect on contactunboxed@croma.com