Tips to consider when buying a window AC?
Your one-stop guide to buying a Window AC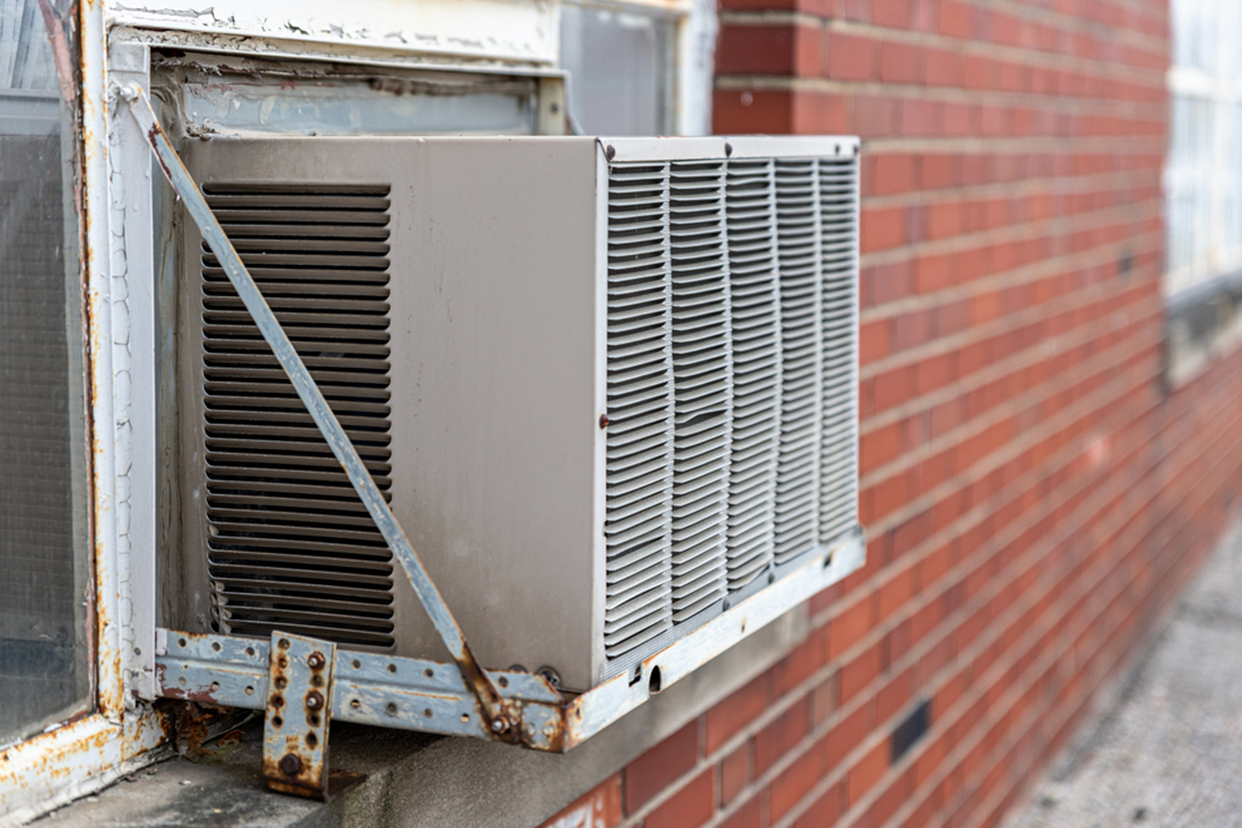 Window ACs may not be the newest on the block, but that doesn't mean that no one's buying them. Depending upon your space and needs, a window AC might just be the best option. So, what is a window AC, and why should you buy one? Read on for the answers.
<!—H2 title-->
What is a Window AC, and its advantages?
A Window AC is the simplest type of air conditioner that is available on the market. It comes as one unit where all the components are situated inside one rectangular chassis or box. The name comes from the fact that they are usually mounted or installed in a window space.
<!—H3 title-->
Advantages of Window AC
1. They don't take up a lot of space.  
2. They are relatively cheaper than other alternatives.
3. Most window ACs plug into traditional electrical outlets. 
4. They are easy to install. 
<!—H2 title-->
10 things to keep in mind when buying a window AC
1. Capacity: This is perhaps the most important factor when deciding what AC to buy. Cooling capacity directly impacts how much cooling it can do so if you don't get a sufficient cooling capacity then it might not be effective for your room.
2. Installation: Another factor to keep in mind is where you will get this window AC installed. Whether the window space is sufficiently big enough to fit the AC . This can steer your purchasing decision a lot more than you may anticipate. To be sure, you can measure the window space/designated place where you will get it installed.
3. Electrical Requirements: Most AC can't be plugged into the regular electric power outlet as they require more power. Make sure you know what sort of electrical requirements are needed for the AC. If you don't want to spend extra on special wiring and circuits, then you may want to go for models that can run on standard residential circuits.
4. Energy Efficiency: You should go for an AC which doesn't just provide effective cooling, but one that provides effective cooling in the most efficient manner. Star Rating can help you determine which ACs are more efficient than the others.
5. Maintenance: Window ACs require regular maintenance as some parts of them are exposed to the outside environment. It is always smart to pay a little extra upfront rather than buying something cheap and then paying a lot in maintenance. Some Window ACs come with mechanisms for easy cleaning as well.
6. Warranty and service: After-sales service can also be a big factor when deciding what to buy. Most companies offer at least one year of warranty and slightly more time for the compressor. If there is an option to extend this warranty by paying a little upfront, then you might want to consider these things.
7. Voltage stabiliser: Nowadays, most ACs come with built-in stabilizers. If you reside in an area where there are frequent power cuts and voltage fluctuations, then a stabiliser is a must. Buying an AC with a built-in stabiliser will be the most logical thing in this situation.
8. Features: Apart from the obvious purpose of the AC, there are certain other things as well that you can look out for, such as a dehumidifier, scheduled start/stop, and Wi-Fi control to name a few.
9. Price: This is an obvious factor that should be kept in mind as spending way too much on window AC won't make much sense if you could just buy an inverter AC or split AC at the same price. Having a clear idea about whether you want a budget option or you can afford to pay a little extra can help you pick the best AC for your specific needs.
10. Room: Finally, you should decide the cooling capacity in relation to the room size. As a rule of thumb, you should buy a 1-ton AC for a room of 100-120 sq. ft. For a room of the size of 150 sq. ft. to around 180 sq. ft., you may need 1.5-tons.
Disclaimer: This post as well as the layout and design on this website are protected under Indian intellectual property laws, including the Copyright Act, 1957 and the Trade Marks Act, 1999 and is the property of Infiniti Retail Limited (Croma). Using, copying (in full or in part), adapting or altering this post or any other material from Croma's website is expressly prohibited without prior written permission from Croma. For permission to use the content on the Croma's website, please connect on contactunboxed@croma.com