Unusual things you can do with your TV
Did you know your TV could do these party tricks?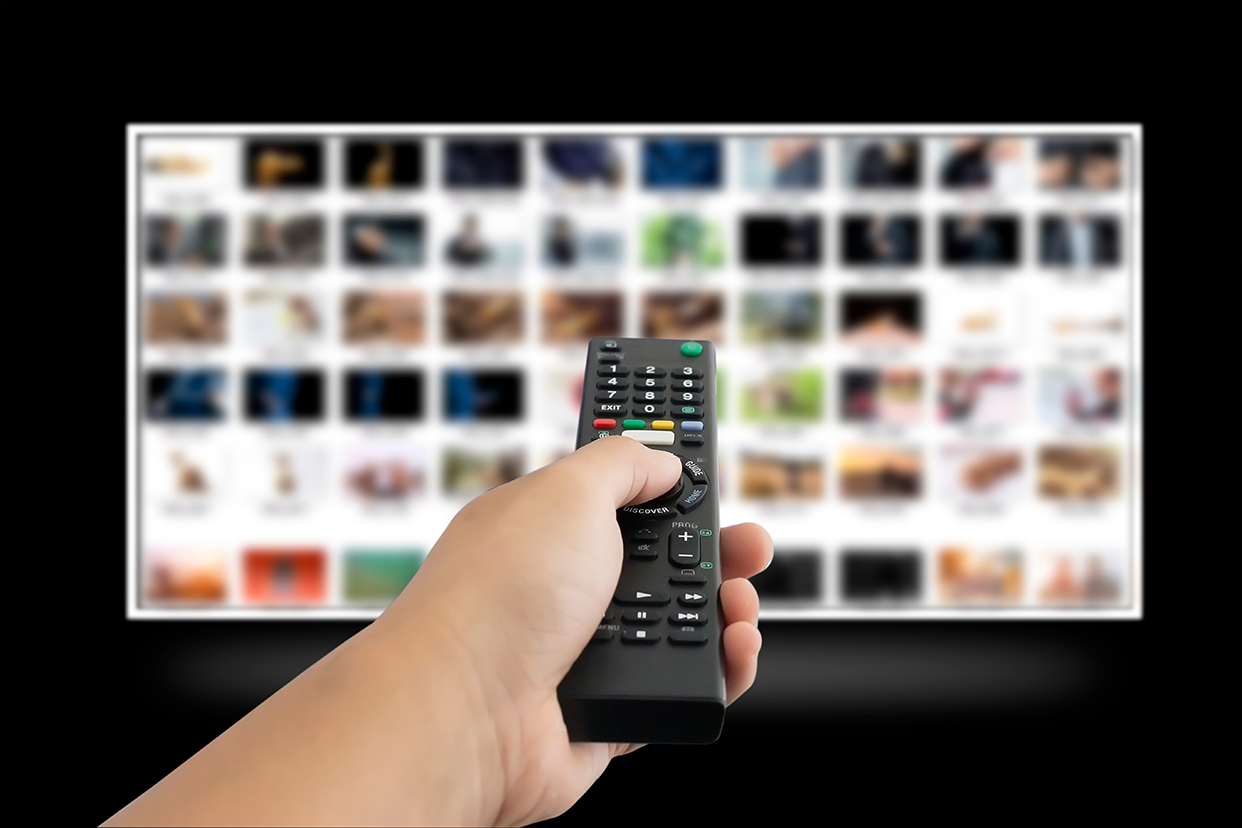 The next step in the evolutionary ladder for TVs is the Smart TV. The ability to connect to the Internet has broadened the feature set and functionality of a conventional TV by leaps and bounds. It has made a TV more than just a device to consume content. While most Smart TV users are satisfied with the abilities of their TV streaming YouTube and OTT content, there are many more use-cases you'd find interesting and useful. Here are some unusual things you could do with your TV:
<!—H2 title-->
7 unusual things to try with your TV:
1. Display artwork: One of the quirky and unusual things you can do with your smart TV is display different artworks on it. Just find a high-resolution image of a painting you like and your smart TV can make it look like a perfectly framed artwork. Slim bezels even make this better. While art can be sourced from dedicated apps, you can display family pictures on it as well. This is a really good way to break the monotony of the room and make your TV part of your decor and not just a black box sitting in your room.
2. Make it a fireplace: Many smart TVs these days come with a lot of in-built features to be distinct. One such feature found is to display of a virtual fireplace. It adds more ambiance to your room. Along with a dynamic video of flames and wood burning, it also produces crackling sounds to make it more immersive. This feature also changes the ambient light to suit the mood. You could use an app for this, but you'd be surprised to know that a lot of videos are also available on YouTube as well as streaming platforms like Netflix, that you can simply play to create the effect.
3. A virtual aquarium: Just like displaying pictures, you can make your TV a virtual aquarium. This feature might be in-built into your TV or you can find a workaround by finding a similar video on apps such as YouTube and playing it on a loop. Apart from the hassle of getting and taking care of real fish, the virtual aquarium also saves you the trouble of maintaning an actual one, not to mention, allowing you to switch the aquarium and the fish whenever you desire.
4. Giant computer display: This might be a little weird for many as you can easily use your TV display as a computer monitor. The perk is that you get a huge display and a more suitable screen to consume content. There are plenty of port options available on any modern smart TV which allows for easy weird connection. All you need is an HDMI cable for this. Higher-end TVs also come with higher refresh rate displays, also enabling some competitive gaming on your large TV if your computer supports the same.
5. Whiteboard: This is an extension of the aforementioned functionality, to use your TV as a monitor. If you can then all you need to do is download a whiteboard app such as Microsoft Whiteboard, Google Jamboard, or Miro. To expand and get the most, get a compatible stylus and now you have a fully functional whiteboard. You can use it for presentations among other things.
6. Play arcade games: If you want to experience nostalgia with a modern twist, playing old arcade games on your large TV can be a very enjoyable experience. While some popular games should be directly available, other titles can be enjoyed via your computer/laptop, or a device like Google Chromecast or Fire TV. If you have a streaming device such as a Roku, Fire TV, or a Google Chromecast.
7. Audio streaming: TV is a visual-first medium where the primary function is to watch content. But you will be amazed to realise that you can stream just audio using apps like Spotify. You can even listen to the radio on your smart TV. Just open the browser and search for the radio website and start streaming. Alternatively, you can also download a radio app.
Disclaimer: This post as well as the layout and design on this website are protected under Indian intellectual property laws, including the Copyright Act, 1957 and the Trade Marks Act, 1999 and is the property of Infiniti Retail Limited (Croma). Using, copying (in full or in part), adapting or altering this post or any other material from Croma's website is expressly prohibited without prior written permission from Croma. For permission to use the content on the Croma's website, please connect on contactunboxed@croma.com