How to setup a smart TV for the first time
Don't let the technicalities scare you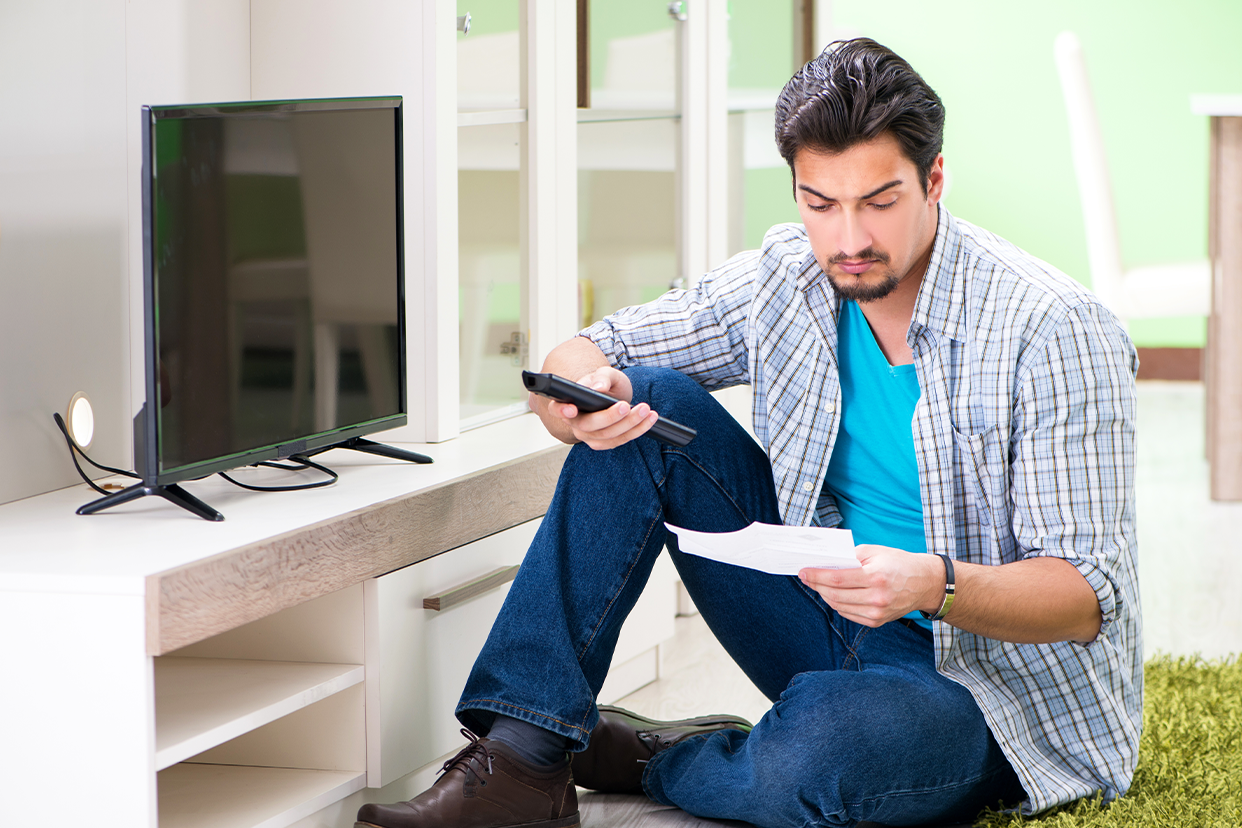 Bringing home, a brand-new television is always exciting. Whether you're unboxing it or switching it on for the first time, every step is an experience in itself. But, of course, it is also daunting if you're setting it up manually. After all, how does one go about with an entirely new appliance? If you've brought home a new smart TV and are wondering how to set it up, allow us to guide you through the process and simplify it for you.
<!—H2 title-->
Steps to keep in mind while setting up your smart TV
Several brands today manufacture smart televisions, and each requires a different setup. However, there are some specific steps that exist common across brands. Here are some things you can keep in mind for your new television.
If you haven't installed your new smart television yet, begin by zeroing onto a spot for you. Figure out if you require to wall-mount it or prop it up on a console. Confirm that your TV is close to the power outlet and a Wi-Fi router . You might even want to sit back to make sure the distance between your television and the sofa is enough. After considering all these factors, you can go ahead and install your smart TV.
Each brand will walk you through a set of instructions when you power your television on for the first time. Despite differing, they will broadly ask you to select your preferred language, connect to your local Wi-Fi network, and tick yes to some of its privacy policies.
Get acquainted with your home screen
After going through with the initial set up process, you will be greeted by a home screen. Get to know your TV's home screen and browse through the apps running at the bottom of it. You may find popular apps like Netflix, Prime Video, and Hotstar to name a few.

These apps are typically pre-installed and available for use almost immediately. But if you're looking for a specific one, you can always search within the search bar provided within your TV's app store. Every brand offers its own app store – however, some might even use a different approach, such as the Play Store, for you to pick your desired app.
Connect your favourite devices
Your new smart television will be more than just a centrepiece for your living room. It will also double up as a gaming TV, a movie player, and a showcase for your media. Once you're done setting up your Wi-Fi networks, you can go ahead and connect your game console or a cable box to your smart TV. However, make sure you have your HDMI plugged into the right input. Once you do that, your television should automatically detect your device.

On following these steps, you should be good to watch your favourite shows and movies on your new smart TV. However, bear in mind that you may have to go through a few additional steps depending on the brand and model you choose.
Disclaimer: This post as well as the layout and design on this website are protected under Indian intellectual property laws, including the Copyright Act, 1957 and the Trade Marks Act, 1999 and is the property of Infiniti Retail Limited (Croma). Using, copying (in full or in part), adapting or altering this post or any other material from Croma's website is expressly prohibited without prior written permission from Croma. For permission to use the content on the Croma's website, please connect on contactunboxed@croma.com