What are the features to look for while buying a Chromebook?
Few basic tips and trivia to know.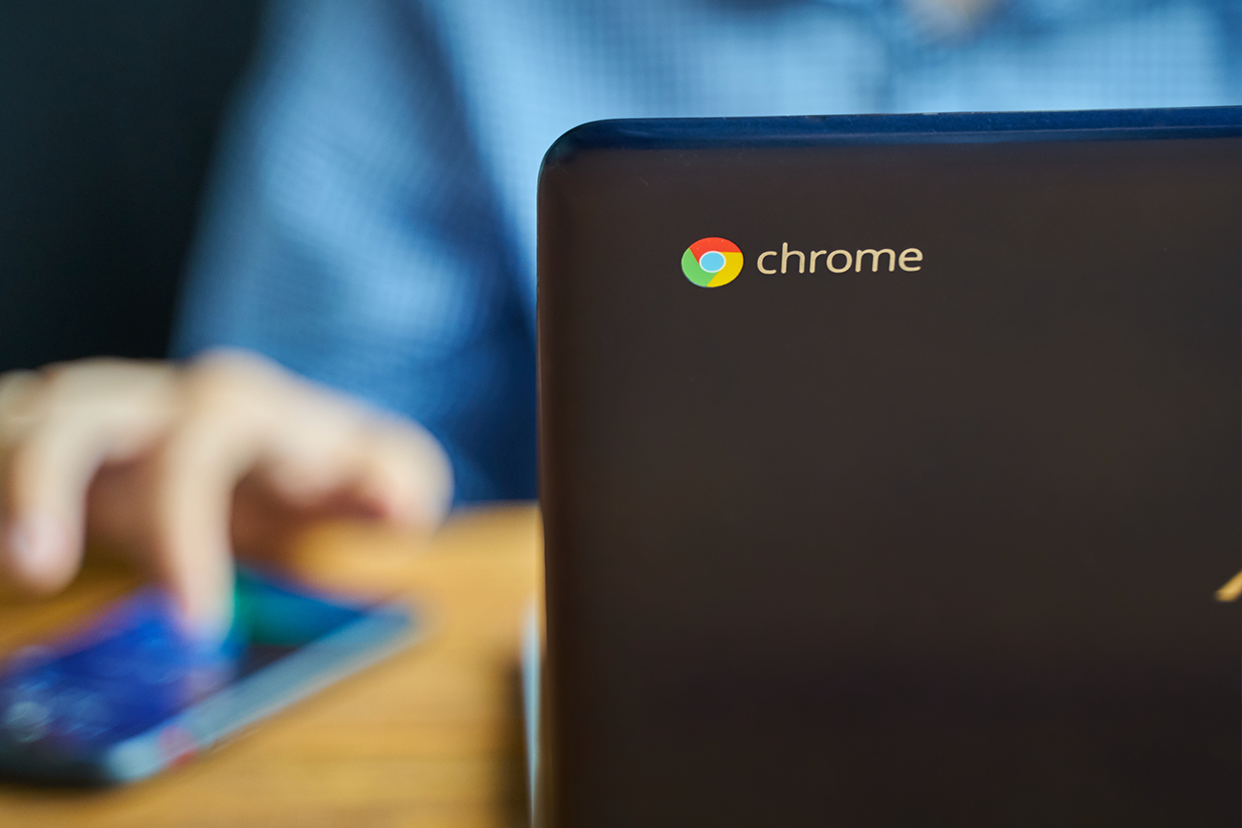 Contrary to Windows or Mac OS, a Chromebook runs Chrome OS, an operating system that has cloud storage. To put it in the simplest possible way, Chromebook runs web-based Chrome OS, a skinned version of the Chrome browser with various other added functionalities.
Since Chrome OS is a light operating system, Chromebooks usually have a better battery backup. It is a good introductory device for students who don't perform power-intensive tasks. With an ever-growing push towards online education, Chromebooks are a sensible option for parents to give to their kids too, for attending classes online as well as doing other necessary work.
Specs that you need to check in a Chromebook
A Chromebook provides you with functionality at an affordable price by using Google's Chrome OS, which is centered around cloud computing. But what is inside, running the Chromebook is equally important. RAM is one of the key pieces along with CPU and storage, that decides the speed and how quickly the device can respond to a given task.
For most users, 4 GB of RAM would do the trick. This will keep your Chromebook snappy and responsive to the various tasks thrown at it. If you want to future-proof your device a little then going for 8 GB couldn't hurt.
Chromebooks are designed for faster cloud functionalities and easier online storage with added layers of security. Thus, even 64 GB of internal storage might be sufficient for some. If your needs are more than you can go for 128 GB models.
Display choices Chromebook offers
You must pay attention to the display of the device you are buying. In the case of a Chromebook, they, mostly, come with touch functionality, which opens up a world of usage scenarios and functionalities. It adds another medium through which you can interact with the device and this comes in handy in a lot of situations.
There is nothing called a perfect size when it comes to the display size as it is highly subjective. But people go for a 14-inch display as it is good for viewing content as well as reading and surfing.
What is the battery life of a Chromebook?
Chromebooks are known for their long battery life which allows you to use your device uninterrupted for a longer interval, without having to run for a charger. The Battery life of anything above 13 hours is what you should be looking at.
Portability and some extra flexibility
Weight and form factors are often overlooked features when people are looking to buy a Chromebook. It should be at the back of your mind. Your Chromebook should be light enough for you to carry it in a bag or carry it in your hand over a short period of time so that you can take it to most places you go.
There are convertible options available in the market too, where you can fold the screen full 360 to use it as a tablet. If your workflow requires this kind of modality then you should be aware of that too.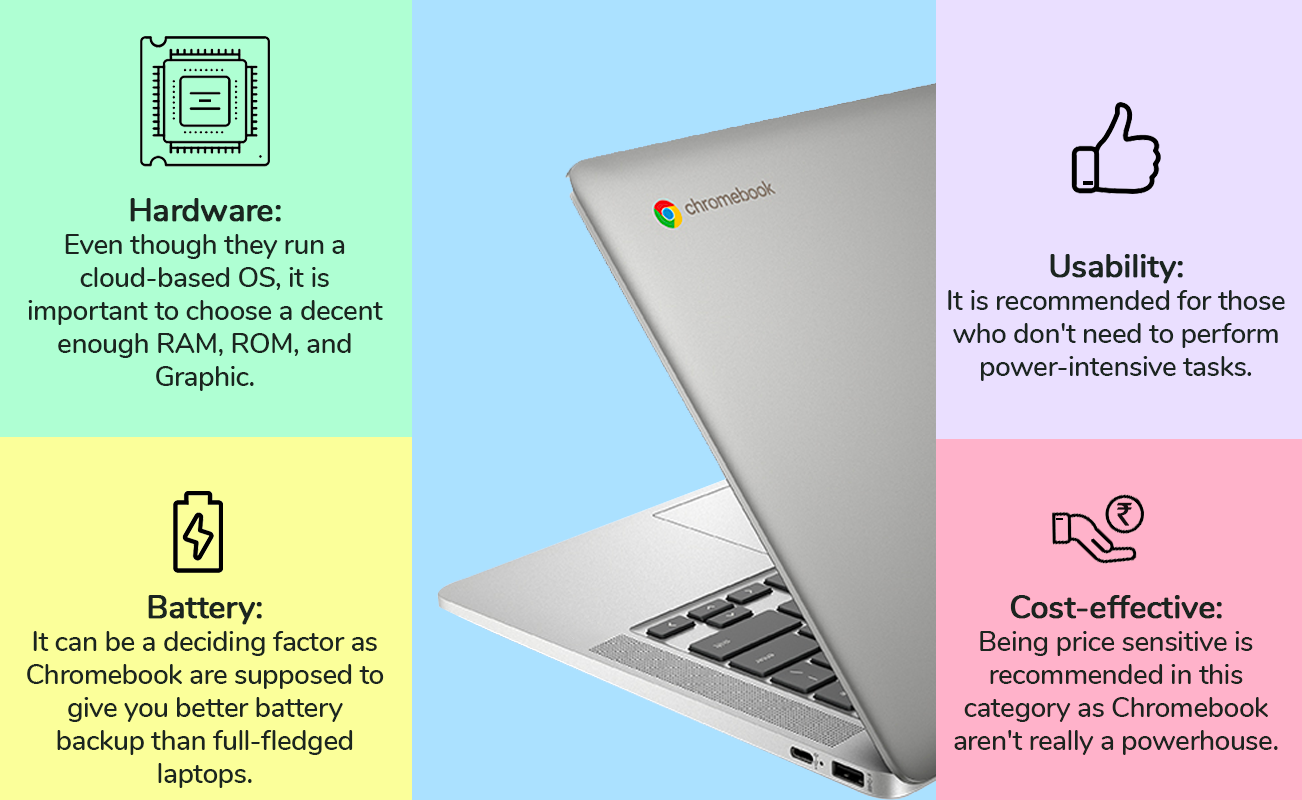 Disclaimer: This post as well as the layout and design on this website are protected under Indian intellectual property laws, including the Copyright Act, 1957 and the Trade Marks Act, 1999 and is the property of Infiniti Retail Limited (Croma). Using, copying (in full or in part), adapting or altering this post or any other material from Croma's website is expressly prohibited without prior written permission from Croma. For permission to use the content on the Croma's website, please connect on contactunboxed@croma.com