What are the types of noise cancelling headphones available today?
Listen up before you cancel those unnecessary noises!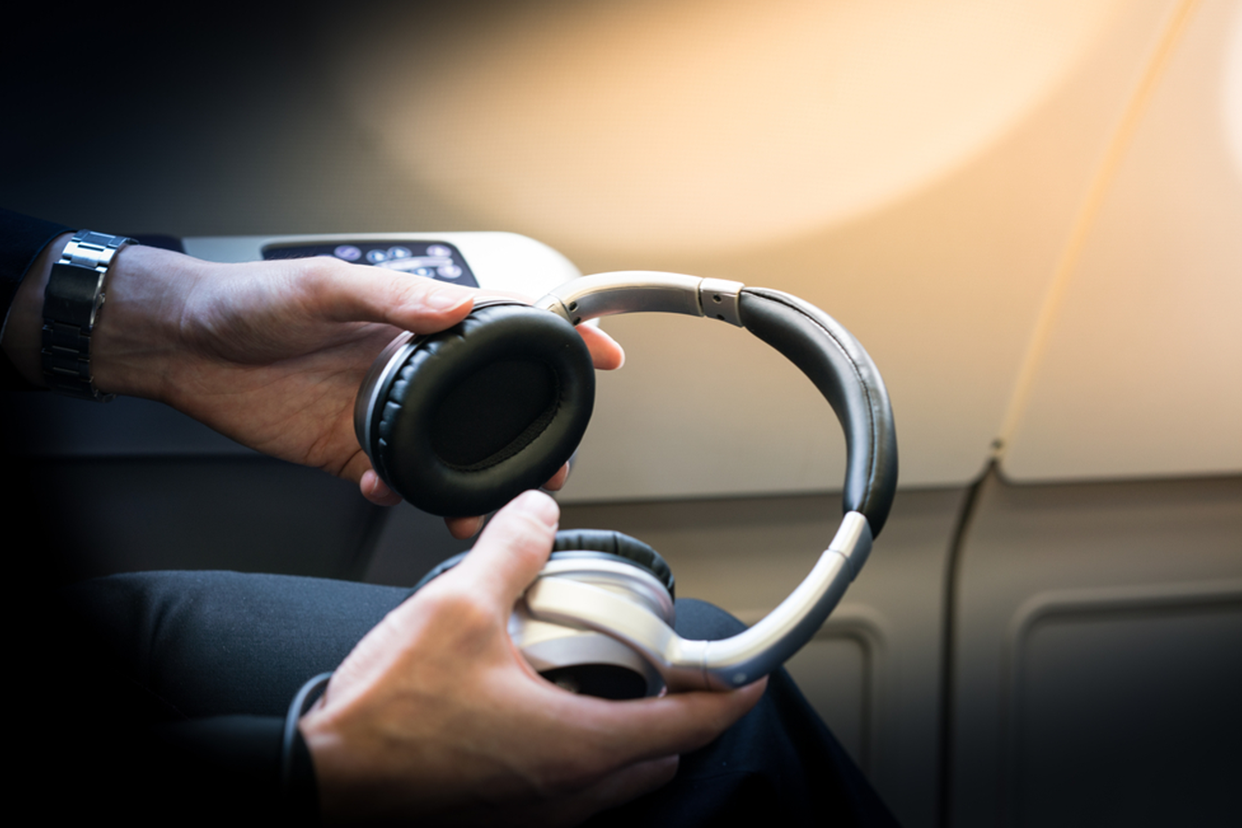 Noise cancellation has become somewhat of a must-have feature these days. Just having good sound quality is not sufficient anymore. But there is more to noise cancellation than you think. Let's get to know it a little better and decide what sort of noise cancellation will fit your needs so that you can choose the right pair of headphones or earphones.
<!—H2 title-->
Types of noise cancellation
1. Passive noise cancellation: This is the simplest method of noise cancellation. The main principle of passive noise cancellation is creating a physical barrier to prevent noises from your surroundings from entering your ear canal. This is the same as putting a finger in your ear to plug the ear canal when you want to prevent yourself from hearing loud noises or block sounds in general.

All earphones and headphones provide some degree of passive noise cancellation. In-ear earphones are designed in such a way that they provide maximum passive noise cancellation compared to others. This is achieved as in-ear earphones sit right inside the ear canal and, they have silicone tips that create a seal to prevent outside noise from entering the eardrums as well as not letting the sound of the earbuds leak outside too.
2. Active noise cancellation: It uses microphones and speakers to cancel the ambient noises. The simplest way to understand how it works is that the headphones with active noise cancellation have a microphone located on the outer surface of your headphones, which detect the noises, and then analyse them to break them into machine-readable sound waves.

After this, the speaker produces an anti-phase sound wave of equal magnitude but an opposite shape to cancel out the Ambient noise. It continuously feeds it inside your headphone to give you a quieter environment. Thus, it cancels the outside sound by neutralising sound waves
3. Adaptive noise cancellation: This is a relatively new technology, and it takes principles of active noise cancellation and adds to them. Just like active noise cancellation, this too uses "negative noises" to cancel out the ambient sounds, but it uses advanced algorithms to detect and analyse the immediate surrounding noises and then produce near-perfect noise cancellation.
This produces anti-phase sound waves of opposite shapes with far more accuracy than active noise cancellation. This is more sophisticated than active noise cancellation. There are some headphones with adaptive noise cancellation that can even factor in and adjust based on fit and leakage caused by hair, glasses, the shape of your ears, and movement of your head.
There is one more type of noise cancellation, but it is more like a feature found on most headphones with ANC these days – adjustable noise cancellation. It essentially lets you manually control the amount of ambient noise you want to cancel. There are levels; accordingly, you can adjust how much you want to cancel out the burnt noise.
<!—H2 title-->
What is best for you?
This is a subjective question and not everyone likes the quiet and muted feel when they are wearing headphones. Having said that, if you work in surroundings where there is a constant buzzing or irritating noise then you might want to go for a headphone with active noise cancellation.

But if you are rarely in a noisy environment then you don't really need active noise cancellation. It is good to have for those rare moments, but it is certainly not a deal breaker for you. If you want the best of the best, then you should certainly get Adaptive noise cancellation which will work like a charm regardless of the environment and will fit all your needs.
Disclaimer: This post as well as the layout and design on this website are protected under Indian intellectual property laws, including the Copyright Act, 1957 and the Trade Marks Act, 1999 and is the property of Infiniti Retail Limited (Croma). Using, copying (in full or in part), adapting or altering this post or any other material from Croma's website is expressly prohibited without prior written permission from Croma. For permission to use the content on the Croma's website, please connect on contactunboxed@croma.com