What is NFC?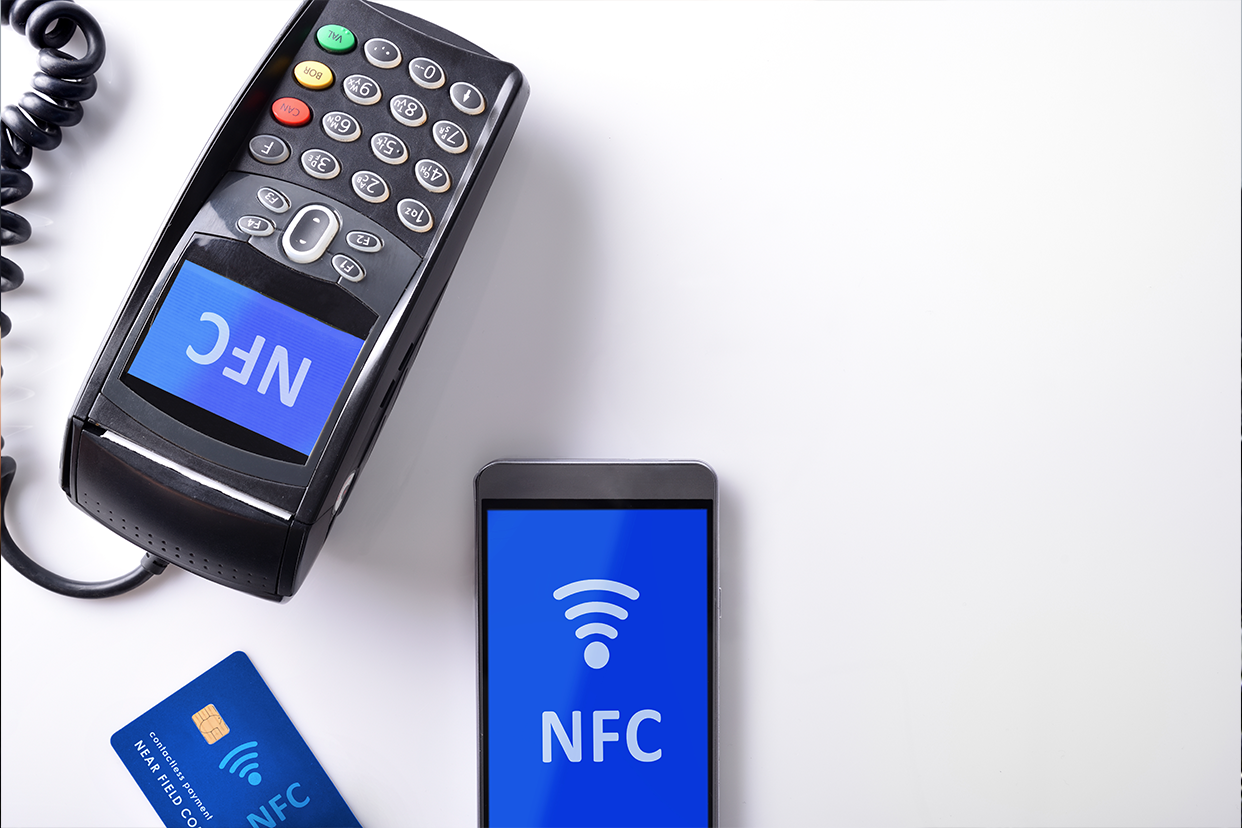 NFC stands for Near-field communication. It is a communication protocol that enables two electronic devices to communicate with each other over a distance of 4 cm or less. NFC is a type of wireless short range high frequency communication technology that allows devices such as laptops, smartphones, tablets and more to share data when in close proximity.
<!—H2 title-->
NFC uses
NFC is generally used as technology in contactless cards. More often than not when you have an NFC-enabled phone, it is used for making easy payments without having to pull out your card and input a security pin. NFC can also be used to quickly connect to a range of devices and share data.
There are plenty of usecases for NFC apart from its mainstream use of contactless payment. You can program NFC to perform a range of tasks. For instance, you can instantly connect to a Wi-Fi network without having to fiddle with your mobile settings. Once you are in proximity, it will instantly connect.
<!—H2 title-->
NFC vs Bluetooth
There is an obvious similarity as both technologies use a wireless connection to transfer data. Unlike Bluetooth, you don't need to manually pair two devices in the case of NFC. The connection is established within 0.1 Seconds. However, NFC operates at a far slower speed and has a shorter range as well. Due to this, it also consumes less energy.
Disclaimer: This post as well as the layout and design on this website are protected under Indian intellectual property laws, including the Copyright Act, 1957 and the Trade Marks Act, 1999 and is the property of Infiniti Retail Limited (Croma). Using, copying (in full or in part), adapting or altering this post or any other material from Croma's website is expressly prohibited without prior written permission from Croma. For permission to use the content on the Croma's website, please connect on contactunboxed@croma.com