Why does the refrigerator give electric shocks?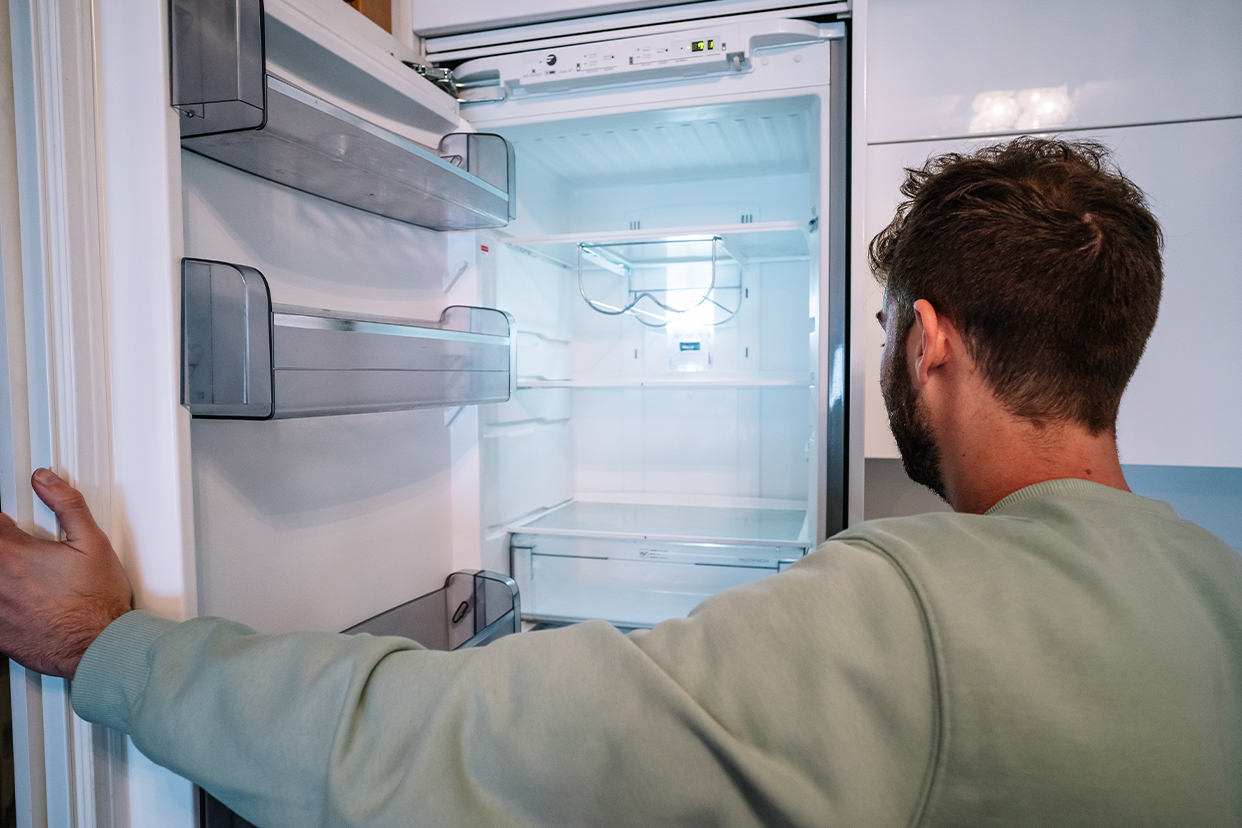 An electric shock is scary (and dangerous), especially when your favourite appliance is the culprit. A shock from an appliance like a refrigerator can be potentially life threatening if the issue is not addressed properly. Since it runs on a complex electrical wiring system, even a mild shock can mean that something is wrong. The best thing to do in this situation is to call the technician immediately and get your refrigerator checked.
<!—H2 title-->
Why is your refrigerator giving you electric shocks?
Exposed electrical outlets
Your fridge touching any uncovered or broken electrical outlets can give you an electrical shock. If this is the case, you should contact an electrician to fix this issue. Any loose screw or wiring can also lead to electric shocks.
Water inside the components of the fridge
If water gets into any of the components of the fridge, it might create a temporary short circuit in your fridge. This makes the electric current flow throughout the fridge and even flow to the outer surface. This might cause you to get an electric shock.
Grounding helps prevent shocks from different appliances. Newer models that dispense water can give electric shocks if grounding isn't done properly
If the wiring of your fridge is faulty, you might be on the receiving end of a nasty shock. Damaged wiring can also cause electric shocks.
Not using a three-pronged plug
Using two-prong plugs or having an outdated outlet can also cause electric shocks. Two-prong plugs are outdated, and come with no ground wire.
<!—H2 title-->
What can you do about it?
When you start getting electric shocks from your refrigerator regularly, it is time to call the technician. It is best not to waste time and do it soon because a mild electric shock can become fatal at any moment. It is best to keep your refrigerator unplugged till the technician arrives to make sure no accidents occur during that time. 
<!—H2 title-->
Is it time to change your refrigerator?
You may also be getting electric shocks if your refrigerator is really old. Chances are that the components of your refrigerator are faulty. The wires of your fridge may be frayed or the circuit is destroyed. Old fridges also leak, which may give you shocks.  
If your refrigerator is very old and giving you electric shocks, the best option is to replace it. Even if you repair it, there is a high chance that it will suffer similar damage again. Buying a new fridge will be the wisest decision.  
Disclaimer: This post as well as the layout and design on this website are protected under Indian intellectual property laws, including the Copyright Act, 1957 and the Trade Marks Act, 1999 and is the property of Infiniti Retail Limited (Croma). Using, copying (in full or in part), adapting or altering this post or any other material from Croma's website is expressly prohibited without prior written permission from Croma. For permission to use the content on the Croma's website, please connect on contactunboxed@croma.com