Workcation essentials: Your guide to packing right for a working holiday
Pack light to work right? Let's find out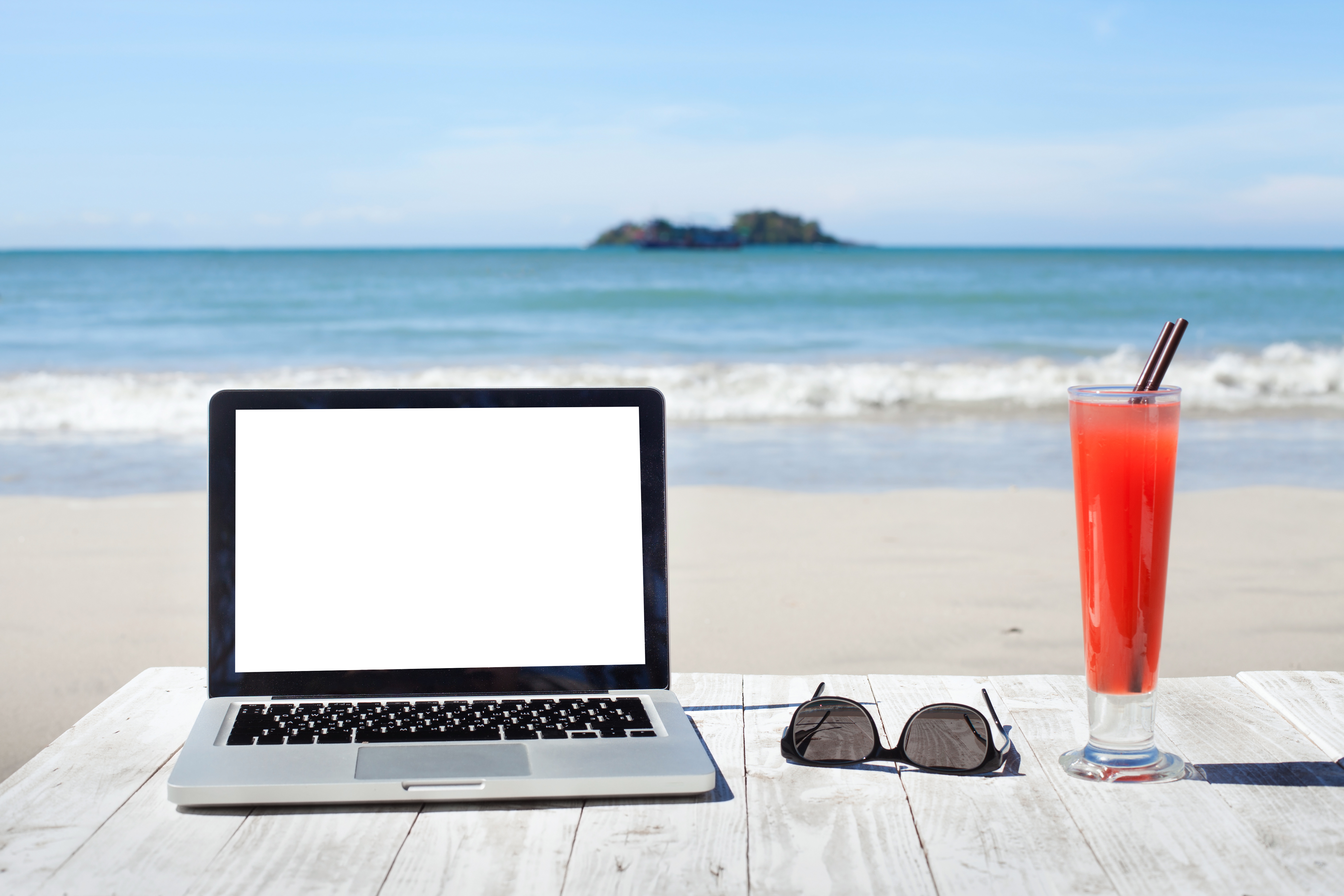 Working from home has taken a variety of forms. And one of its biggest perks is that you can go on workcations! It's the vacation you take where you enjoy and explore while carrying out your day-to-day office work as well. Now everyone knows how and what to pack for a usual holiday but workation may seem slightly tricky. It requires you to rethink and prioritise different things, compared to usual holiday packing. We have some last-minute pointers to help you pack so that your workcation can be smooth sailing:
1. Packing light is the key: When travelling, especially for a workcation, you should pack only the absolute essentials. Prioritise your work-related equipment over other unnecessary devices.
2. Pick the right workhorse: Depending on the type of work, you will require a decent enough laptop as your primary device. Ensure it is decently powered and has good enough battery backup, as well. If you can carry your work laptop then that should be the ideal situation. Make sure it can charge over USB Type-C. In this way, you have to carry just one for your laptop and your phone.
3. Connectivity solutions: You might be travelling to a remote place, and might not find your phone's connection adequate to work. In that case, you can carry a portable WiFi dongle/router. This will reduce your anxiety and dependency on the hotel's WiFi, which may or may not be good.
4. Power bank: Carry a power bank with you for those desperate yet emergencies where you can't access a power outlet. It will keep your work going and charge your necessary devices on the go. If not anything, your phone will be charged, and you won't miss any work calls.
5. A pair of earphones: Video conferencing has become a new normal, so you should not forget a good pair of TWS earphones. Make sure it has active noise cancellation for times when it can get noisy, and you want to concentrate on your work. It can be handy in those situations.
6. Essential cords: While packing the devices, ensure you are carrying their chargers, as well. Ideally, you should make sure all of the devices support USB Type-C so that you have to carry one charger, and you are good to go. Apart from this, it has a universal adapter and a USB Hub. It will help you connect those devices other than the USB Type-C port.
7. External drives: You should carry external storage, such as a drive just in case something comes up, and you need extra storage. An external SSD is compact, lightweight, and portable, so it won't take up much space.
8. A tech bag: The most important things related to your work require organisation and packing in a dedicated bag. To be extra secure, you can buy a waterproof tech bag. It has compartments and storage places for cables, chargers, cameras, laptops, and everything else you can think of.
Apart from all these, don't forget to sync your data so that you can access them from anywhere, anytime. If you need to carry any physical documents, make sure you have a separate carry bag to secure them. Don't forget to inquire about the internet/WiFi connectivity before booking any place for your stay. If staying at any hostel, ask them whether you will have access to a working space, such as a table, and whether the electricity is steady enough so that you won't be surprised when you get there.
Disclaimer: This post as well as the layout and design on this website are protected under Indian intellectual property laws, including the Copyright Act, 1957 and the Trade Marks Act, 1999 and is the property of Infiniti Retail Limited (Croma). Using, copying (in full or in part), adapting or altering this post or any other material from Croma's website is expressly prohibited without prior written permission from Croma. For permission to use the content on Croma's website, please connect contactunboxed@croma.com