Travel photography guide: 4 must-have accessories for picture-perfect shots
Because pictures last forever and beyond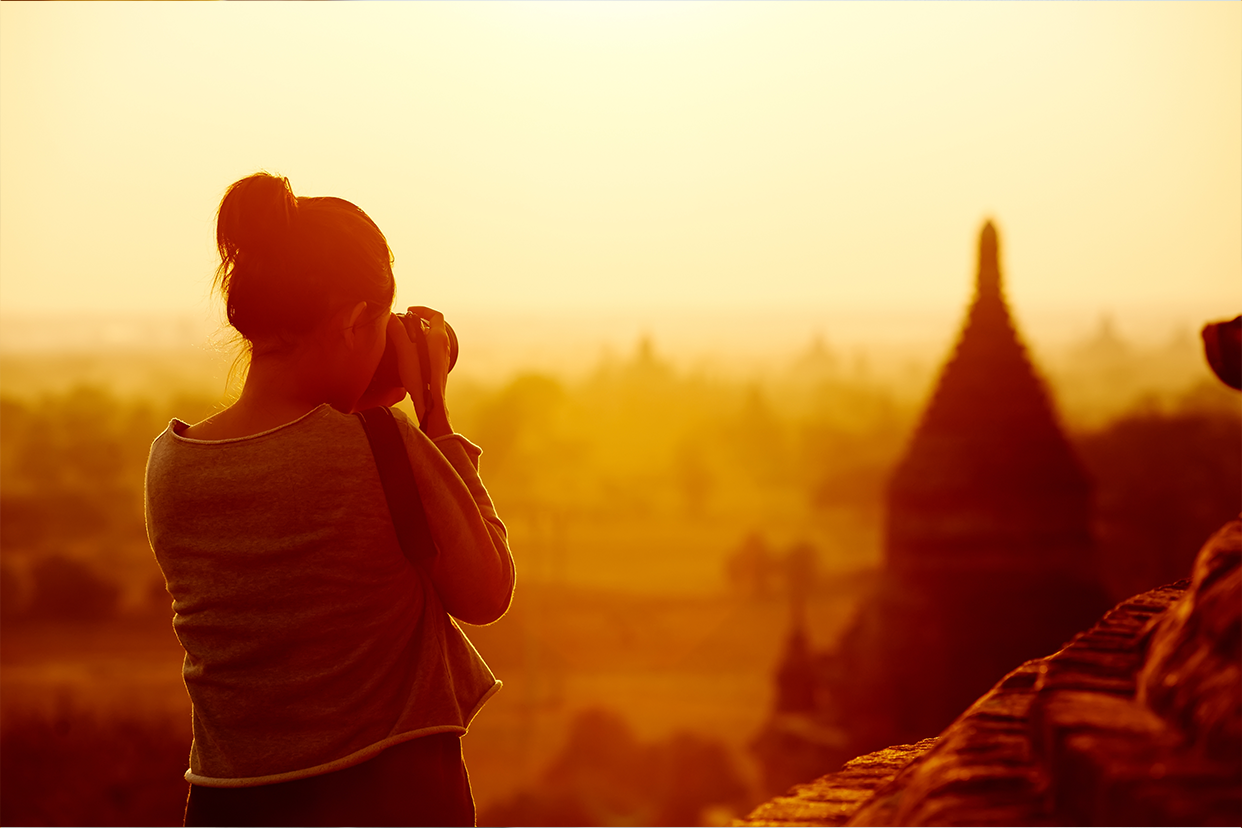 Travel is incomplete without photographs of some of your liveliest moments. It comes as no surprise then that social media feeds are filled with photos of sunsets, beaches, mountains, and nature. So how does one be ready to capture these social-worthy snaps? That is where certain accessories come into play to complement your camera. These days you can buy accessories for all kinds of cameras, action-cameras like GoPros and even your smartphone's camera.
4 must-have accessories for travel photography
While most of the photography is now carried out on a smartphone, you still would not want to miss any chance to take the best snapshot. Here we have compiled the most important accessories you should get your hands on.
Fujifilm Instax: An Instax mini polaroid camera with a waterproof outer structure is the perfect travel companion. They are small yet effective, easy-to-use, and the best fit for vintage lovers.
DJI Mobile Selfie Stick: This mobile gimbal will ensure you shoot some drool-worthy videos for those Instagram Reels. With support for 3-axis stabilisation, your videos will be smooth, and look professionally shot.
ZEISS lens wipes: Some might scoff at this, but lens wipes are an important accessory. Whether you're outdoors on a safari or rafting through wild rivers, your lens can get wet or dirty. To ensure that they are clean and ready for the next set of photos, one should wipe them using pre-moistened wipes from ZEISS.
Digitek Ring Light: If you're into shooting vlogs and want to be in frame while showing a particular place, then a ring light is the perfect accessory. You can set it up on a tripod , and it will ensure that your face is well-lit no matter the kind of natural light around you.
Photography was and will always be the ultimate passion for travellers. The memories stay in the heart and the pictures just help in making them feel more alive. You should never miss any chance to take the best photographs and keep them close to you for whenever you feel like taking another trip. Happy travelling!
Disclaimer: This post as well as the layout and design on this website are protected under Indian intellectual property laws, including the Copyright Act, 1957 and the Trade Marks Act, 1999 and is the property of Infiniti Retail Limited (Croma). Using, copying (in full or in part), adapting or altering this post or any other material from Croma's website is expressly prohibited without prior written permission from Croma. For permission to use the content on the Croma's website, please connect on contactunboxed@croma.com