6 travel hacks to help reduce cable clutter
Don't get tangled in the choices!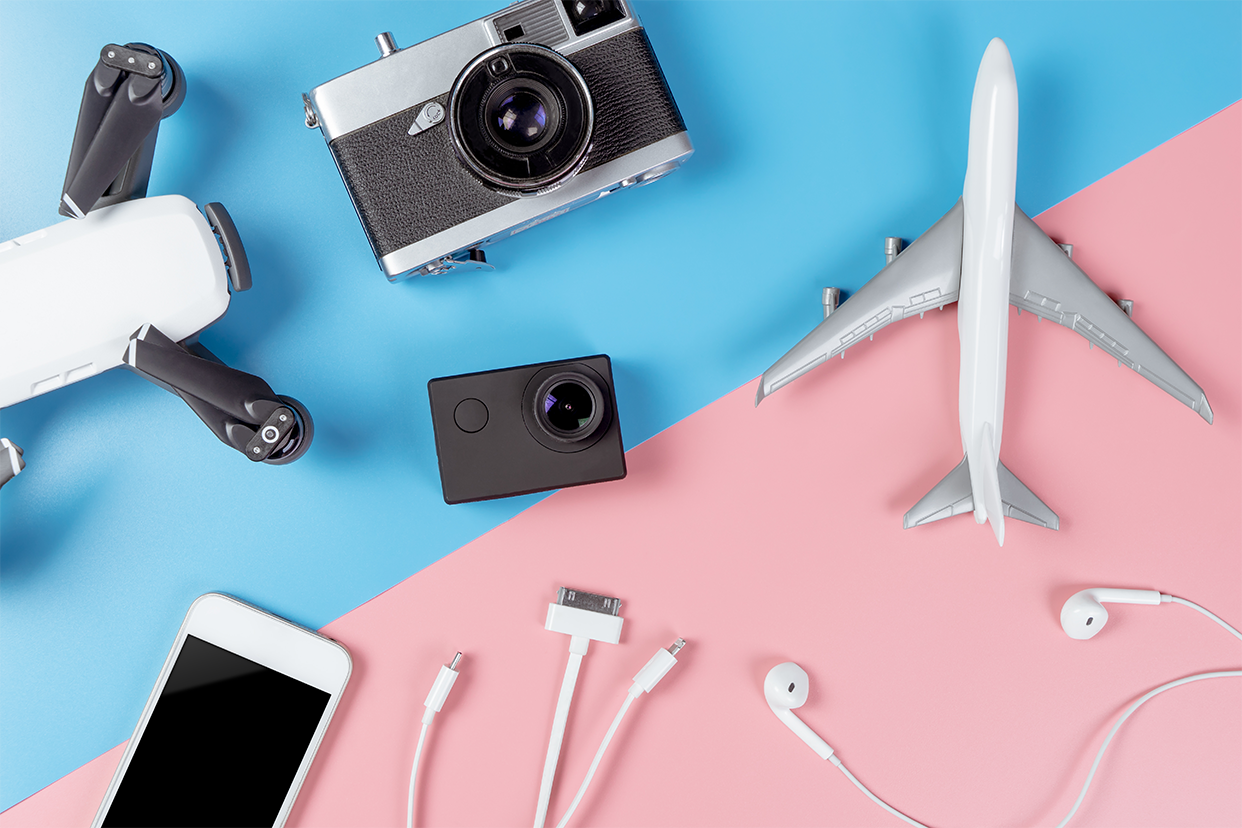 Those who don't travel often might not realise how much preparation and planning goes into it. And one of the most crucial prior planning is packing correctly for a vacation. Besides the usual suspects such as your clothing and toiletries, in this digital age, you also need to think about what devices you need to carry.
Also Read: 10 must-have travel accessories for your next adventure
With the devices comes the additional baggage to carry their chargers which in itself feels like a burden. Today, we will let you in on some trade secrets of those who travel frequently and manage to carry as minimum cables as possible. Use these travel hacks for your next vacation.
<!—H2 title-->
Top 6 tips to keep in mind to reduce cable clutter when travelling
1. Less is more: When travelling, you shouldn't be packing for rare occasions like "what if". Rather you should pack only those electronics which are absolute essentials. A rule of thumb to gauge the importance of a device is to ask yourself whether you are going to use it daily or not. If the answer is not conclusive yes then you might want to reconsider. The fewer electronics you pack the less you have to worry about.
2. Universal adapters: Every traveller should have a good quality universal adapter. This will eliminate the need for you to buy dedicated chargers if the power outlet sockets are different. A universal charger will save you a lot of money as well as the worry of carrying extra cables for sure.
Also Read: 5 reasons why universal adapters are the most important travel accessory
3. Power bank: Almost all of our electronics have a rechargeable battery. The more devices you carry the more charger you need to carry. Instead of carrying different chargers, just take a power bank that can be used to charge most of your devices on the go. It will also come in handy if you don't have an access to a conventional power outlet.
4. USB Type-C: USB-C is rapidly becoming a standard for charging. You can make sure that all the devices you are packing support USB-C charging. If not, you can get a USB-C hub. It will help you to connect all types of ports at one end and the other end will have USB-C. In this way, you can carry just one charging brick and no other charging cable.
5. Travel Bag: It's not just about packing light but packing right as well. Decluttering also involves organising your essentials in a way it is easily accessible. There are many travel bags available dedicatedly for electronics. It will help you keep things organised. It will also keep things safe. use smaller bags to store cables and other small attachments securely within this bag.
Also Read: What electronics and accessories can you carry in your cabin baggage?
6. Audio solution: Nobody likes to travel without a pair of good earphones/ headphones . For this, you can carry TWS earphones which will eliminate additional wires to carry. If you have certain phones then you can charge them by simply placing them at the back of the phone. It is called reverse wireless charging.
There are other things you can do to make sure that you carry as less cable as possible. For instance, carrying a charged trimmer and leaving the charger, sharing the charger if you aren't travelling alone, etc.
Disclaimer: This post as well as the layout and design on this website are protected under Indian intellectual property laws, including the Copyright Act, 1957 and the Trade Marks Act, 1999 and is the property of Infiniti Retail Limited (Croma). Using, copying (in full or in part), adapting or altering this post or any other material from Croma's website is expressly prohibited without prior written permission from Croma. For permission to use the content on Croma's website, please connect contactunboxed@croma.com