10 Windows 11 tips and tricks you should know
Hacks to navigate your way around a computer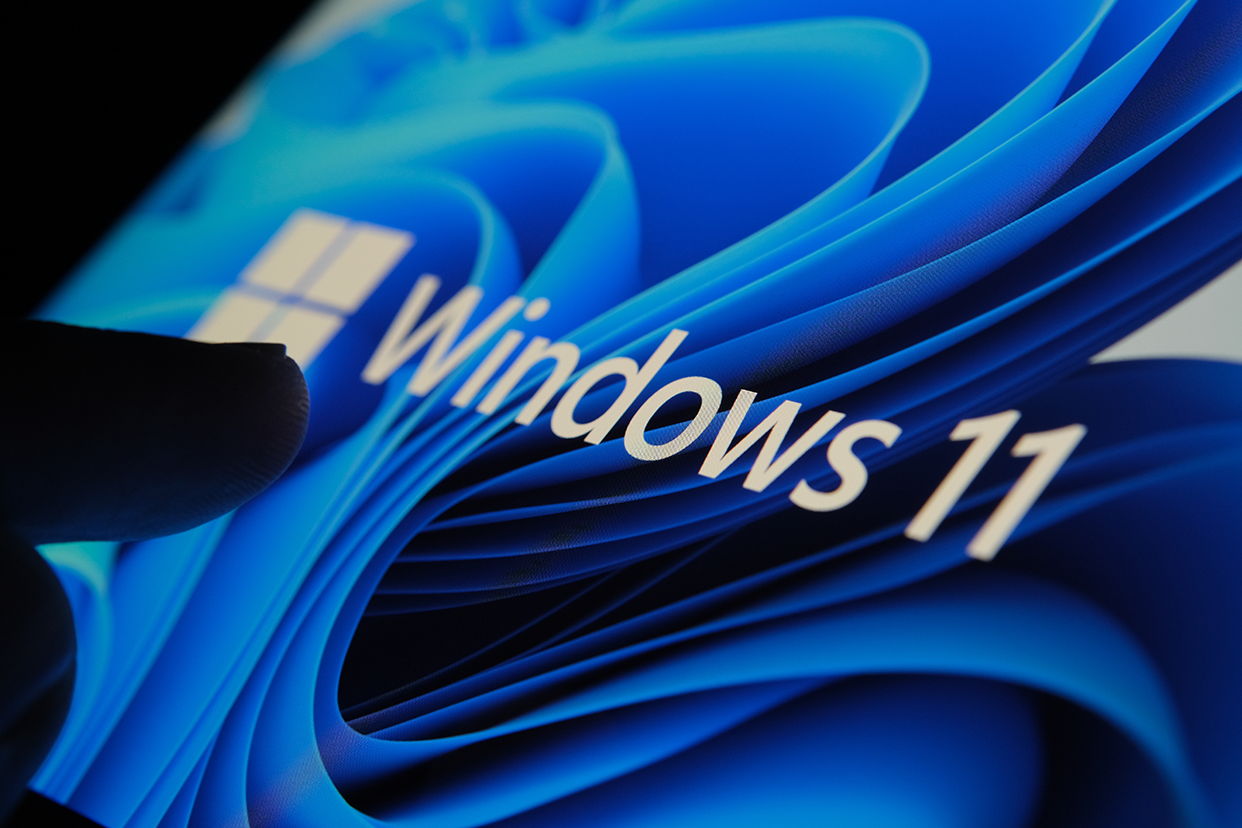 Windows's new versions have always met with polarising reactions. Love them or hate them, they bring a much-needed freshness along with some new functionalities, accessibilities, and obviously a new look. The same is the case with Windows 11. Whether you are a veteran user or a rookie, everyone one wants a smooth and fast experience.  

To achieve this, you need to know the ins and outs of the OS. You can do it on your own, but it will take a lot of time and perhaps a few hard lessons along the way as well. We have compiled some of the niftiest and most usable tips and tricks that will help you get the most and best out of Windows 11. Read on.
<!—H2 title-->
10 Windows 11 tips and tricks you should know
1. Dark mode and Night light: One brings cosmetic changes while the other is helpful for people with sensitive eyes. It comes in handy, especially for those who work late in a dark or dimly lit environment. Depending on the type of display you have, dark mode can help you save some battery in case you are using a laptop.
To enable Dark mode, head over to Settings > System > Personalization > Colors. Then, simply click the drop-down for "Choose your mode" and select Dark. For Night Light, head to Settings > System > Display > Turn on Night Light.
2. Taskbar alignment: For many, the Centre taskbar alignment might be just a bit awkward and they might be missing the older design. You may want the traditional left-side orientation of the Start menu and other pinned apps on the taskbar. To change the alignment of the taskbar, head to Settings > Personalisation > Taskbar. Scroll down, click the drop-down "Taskbar behaviors" and select Left.
3. Add folder to the Start menu: This is a pretty nifty feature if you constantly have to access a specific folder, and not want to make it obvious and visible on your home screen. Windows 11 no longer allows users to pin folders to the Start menu, but you can add system folders including documents, downloads, music, pictures, videos, and personal folder to Start. Head over to Settings > Personalisation > Start > Folder. Here you will get all the relevant options to pick and choose from.
4. Hide Chat app from the taskbar: You may not want to be subjected to something that you don't want to use. And many don't use the Chat app that is pinned on the taskbar. This is a pesky irritating thing, especially for those who like to keep their screen organized and clutter-free. Well, worry not you can do it easily. Go to Settings > Personalization > Taskbar. Under the "Taskbar items", toggle the switch to off for widgets and chat.
5. Customise Quick Settings: Windows 11 brought some huge changes to the classic Action center. Now, clicking on Time and Date will bring the Notification Panel and Calendar. And clicking on Network, Speaker, and Battery will access the Settings panel. There might be a few things missing, but you can add them clicking on the Pen icon (edit quick settings) and access more things that you can add to this Quick Settings Panel.
6. Minimise all windows with a shake: People who like to multitask, generally, keep a lot of windows open to optimise their productivity. But sometimes you need to close all the windows except open. There is a faster way to do it which will be efficient and save time for you. You can use the keyboard shortcut Windows + D to minimise all open windows.
To minimise all, except one, go to Settings > System > Multi-tasking. Now, move the "Title bar window shake" toggle to on. Now you just need to left-click on a window and keep pressing it while shaking it from side to side.
7. Focus Assist: We all know how notifications can distract us and waste a lot of our time. And many of us need absolute concentration to complete a task at hand. There is now a feature that you can utilise to increase your productivity. It is called Focus. You have the option to automatically turn this feature on during certain hours. Head over to Settings > System > Start focus session. You can change notification-related settings from here as well.
8. Take a Screenshot: It might not be a big deal, but some tend to struggle. Taking screemshots however is handy feature, and useful in a lot of scenarios. Simply press the Windows and Print keys together, and it will take a screenshot of the entire screen. Now, let's take it further a notch, you can take a screenshot of a particular portion of the screen as well. Simply press Windows shift+S. It will give you three options to choose from.
9. Free up some space: There are times when your device is almost full and you can't think of anything to delete. It is generally advised to not fill your device more than 80% for optimum performance. But if you have crossed it and want to free up some space then there is a feature that will help you a lot. It will show you temporary files and documents that are taking up space. Head to Settings > System > Storage, and click on "Show more categories". There will be an option called "Cleanup recommendation".
10. Snap layout and virtual desktop: This will be a great feature for those who like to multitask and open as many things as possible. If you are one of those then you can utilise a combination of these or either one of these individually as well. Hover your cursor on the minimise/maximise button and you can choose a layout in which you want to open multiple windows. You can also use multiple desktops, just click on the Task view button next to the Start button.
Disclaimer: This post as well as the layout and design on this website are protected under Indian intellectual property laws, including the Copyright Act, 1957 and the Trade Marks Act, 1999 and is the property of Infiniti Retail Limited (Croma). Using, copying (in full or in part), adapting or altering this post or any other material from Croma's website is expressly prohibited without prior written permission from Croma. For permission to use the content on the Croma's website, please connect on contactunboxed@croma.com