4 types of microphones suited for vlogging
Get the right mic for one of the hottest trends – vlogging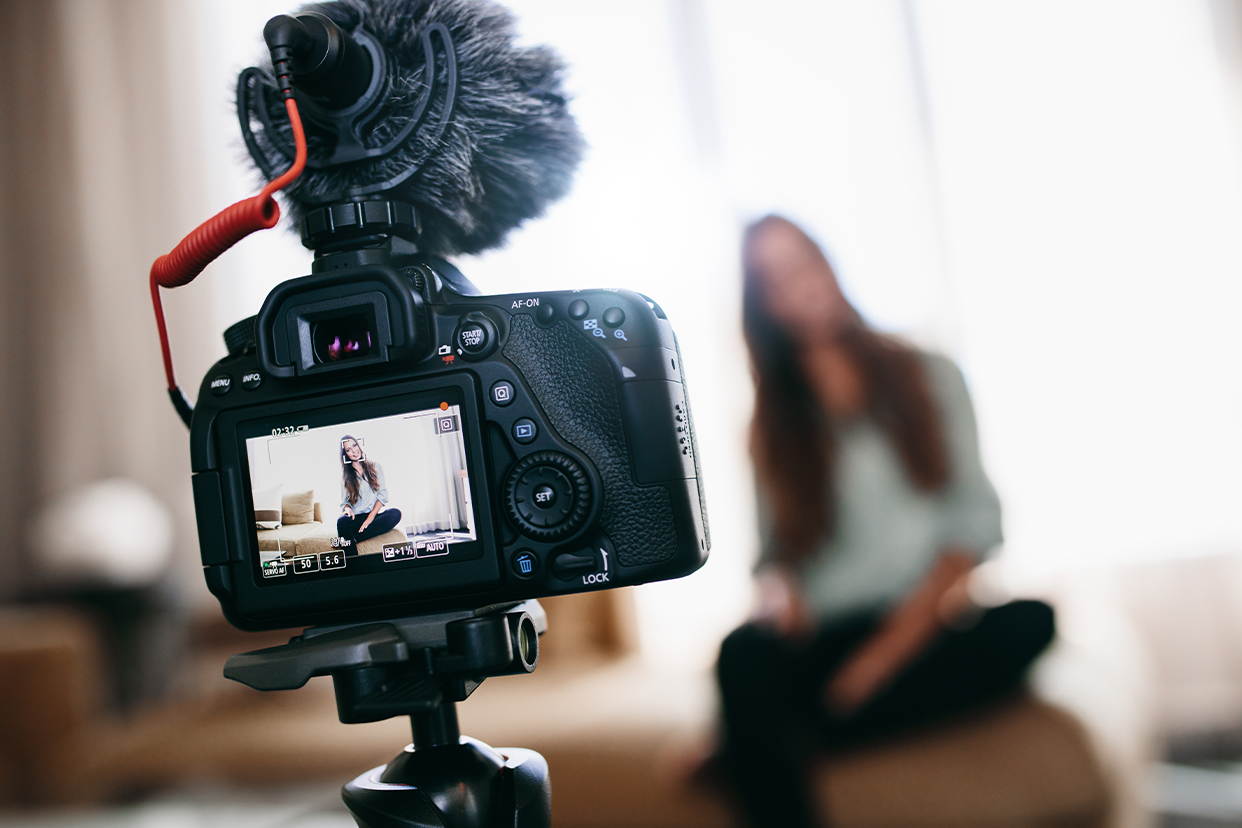 The popularity of vlogging is undoubtedly on the rise. Cameras and microphones are the two pieces of equipment you'll need if you want to jump onto the bandwagon. Even though most vlogging cameras come with built-in microphones, the quality is not always on par with standalone mics. Thus, the most important aspect of being a vlogger is having a microphone that records clear audio. Here are four types of microphones that are suited for vlogging.
<!—H2 title-->
4 types of microphones for vlogging
A USB microphone offers high-quality audio, and is easy to use with a laptop or a computer. It is easy to setup, does not require additional equipment, and is compatible with any device that features an USB port. Besides vlogging, they are also suitable for recording podcasts or music, live streaming, and more. You will find USB mics from brands like Rode, and Razer to name a few.
The design of DSLR microphones is such that they only capture sound from the front and back, and reject sound from the sides. If you're filming outdoors or away from a computer, these microphones mount to the hot shoe of a DSLR camera. While it is more expensive than some other options, if the quality is important to you then spending a little extra on a DSLR mic is worth it. These mics are best suited for travel vloggers, outdoor video shoots or product demos. You'll find DSLR microphones from brands like Rode, Boya, and Godox to name a few.
Mics attached to your shirt is called lapel microphones or Lavalier microphones. Getting the wireless one is especially helpful for moving subjects. Instead of using a boom mic when shooting a beauty vlog, which might involve a lot of moving around, try a Lavalier mic. Interviews or conversational vlogging are often conducted with these microphones. They are also suitable for fitness instructors, dance, travel and beauty vloggers. You'll find Lavalier mics from brands like Boya, and Nedis among others.
Some of you might be using your phone to record videos, even though it's not the highest quality option. Fortunately, external smartphone microphones are available that can be connected to iPhones or Android phones. They are suitable for travel and lifestyle vloggers.

When you're just starting out with vlogging, figuring out which microphone you need can be difficult. Creating high-quality content requires a high-quality vlogging microphone. Depending on the situation and style you wish to create the type of microphone you choose is crucial. Invest in the equipment that will give you the best audio quality.
Disclaimer: This post as well as the layout and design on this website are protected under Indian intellectual property laws, including the Copyright Act, 1957 and the Trade Marks Act, 1999 and is the property of Infiniti Retail Limited (Croma). Using, copying (in full or in part), adapting or altering this post or any other material from Croma's website is expressly prohibited without prior written permission from Croma. For permission to use the content on the Croma's website, please connect on contactunboxed@croma.com