5 easy ways to clean your phone from the outside and inside 
Your phone also needs some TLC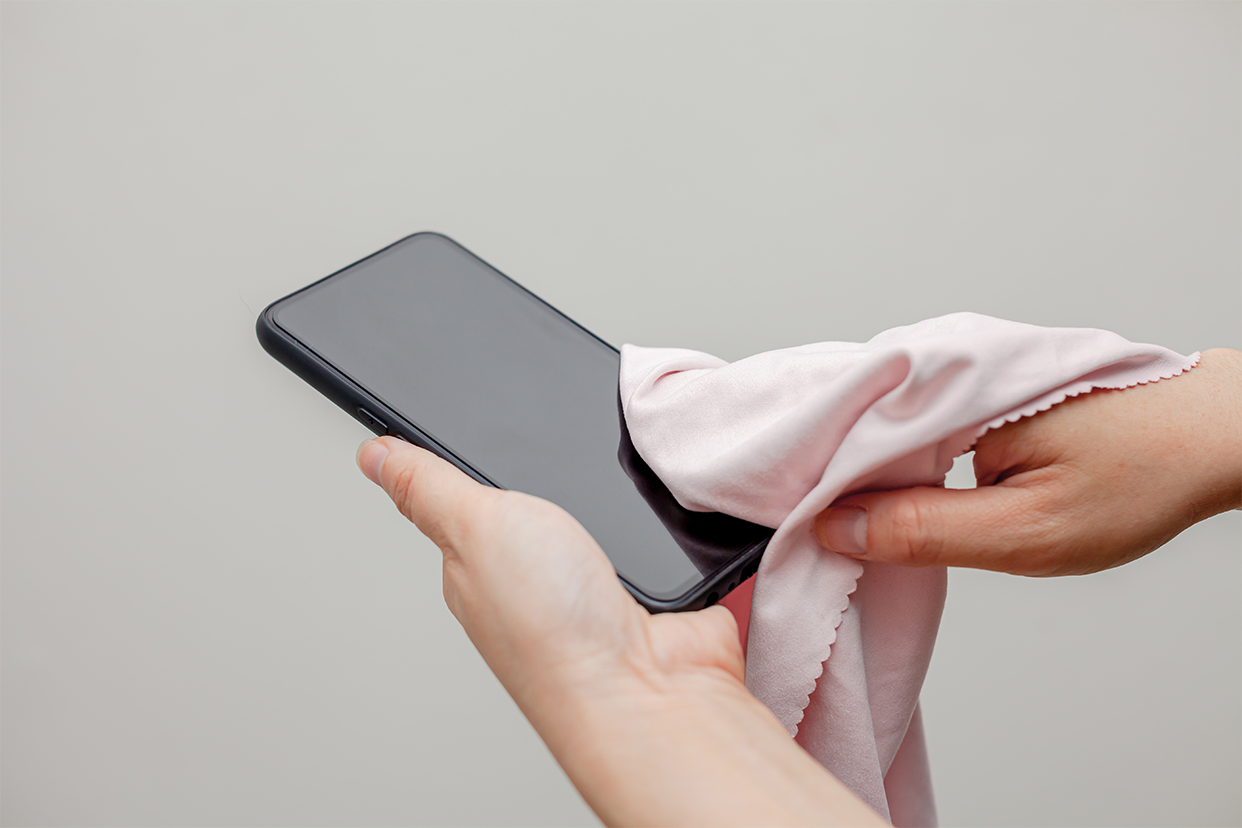 Even those who are obsessed with cleanliness and organisation may miss out on the same for smartphones. A phone can get disorganised with too much clutter – and very fast. This can affect a phone's performance and life. Phones are expensive and therefore, you must take care of them. Think of them as a cupboard, whenever there are too many things in it, it eats up storage. Hence, they require regular TLC. So how do you clean your phone ? Read on to find out how to clean a phone from the outside and inside.
<!—H2 title-->
5 ways to clean your phone 
Ideally, you should be cleaning your phone as frequently as you wash your hands. It will help prevent the spread of germs. For this, remove the case from your phone and switch it off. Using a light cleaning solution, wipe off both sides with a microfiber cloth. Also remember to clean the case both internally and externally while your phone air-dries.
When cleaning plastic cases, try soap and water or leather cleaner. When cleaning leather cases, use disinfectant spray or wipes, glass cleaner, or glass cleaner. Put the case back on your phone after allowing it to dry completely.
You must first create a backup of the data on your phone. You can do this by connecting a hard drive or a computer. Simply, clearing out data from your phone creates space, which can make it easier for you to upgrade your software and apps. Not only does it clean up space, but it is also an excellent way to keep your data safe.
Move your photos to cloud storage 
Your phone's internal storage fills up quickly and you will be running out of room for photos and videos. At worst, it can cause your phone to lag since the operating system and apps are unable to cache data. The worst offenders of taking up storage space are often the pictures and videos we take. Move your phones to apps like Google Photos (Android and iOS) or iCloud for iPhones.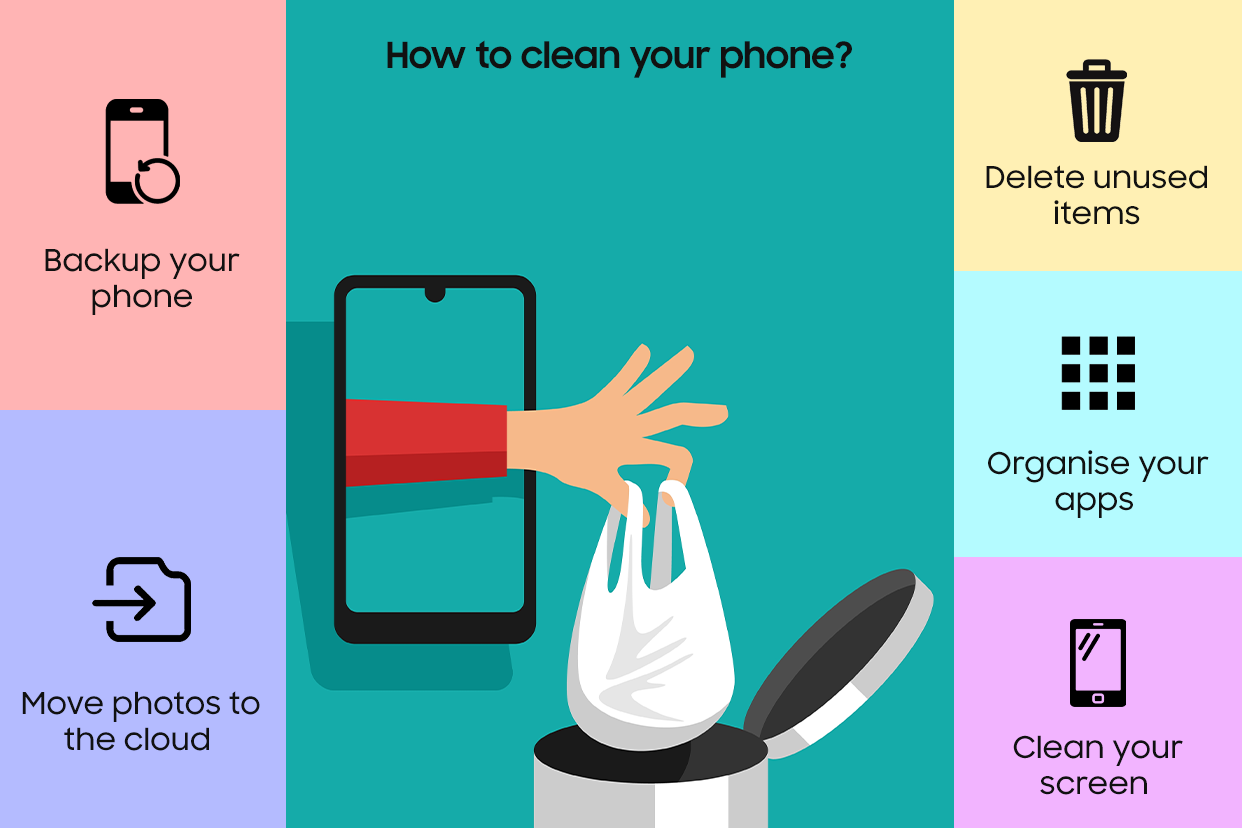 There is a simple solution if you've amassed digital clutter on your smartphone – delete it. Go through your phone and delete any apps that you don't use. Too many apps can slow down your phone. Uninstalling these will clear up space and speed up your phone. You can also delete your old messages and photos.
You should be organising your phone screen at this point. After deleting all unused apps, it should be easy finding a place to store the remaining apps. You can group your other apps into categories and keep your regularly used ones such as your camera, messaging, calendar, social media and phone apps on one screen. Choose a system that works effectively for you.
By following the steps above you can optimise your phone's performance. Make sure to deep cleanses your phone once a month. Cleaning out your phone is as important as cleaning out your wardrobe. It is a matter of efficiency, space as well as security. So never forget to do it! 
Disclaimer: This post as well as the layout and design on this website are protected under Indian intellectual property laws, including the Copyright Act, 1957 and the Trade Marks Act, 1999 and is the property of Infiniti Retail Limited (Croma). Using, copying (in full or in part), adapting or altering this post or any other material from Croma's website is expressly prohibited without prior written permission from Croma. For permission to use the content on the Croma's website, please connect on contactunboxed@croma.com