5 ways to boost smartphone productivity
Here's how you can boost your smartphone productivity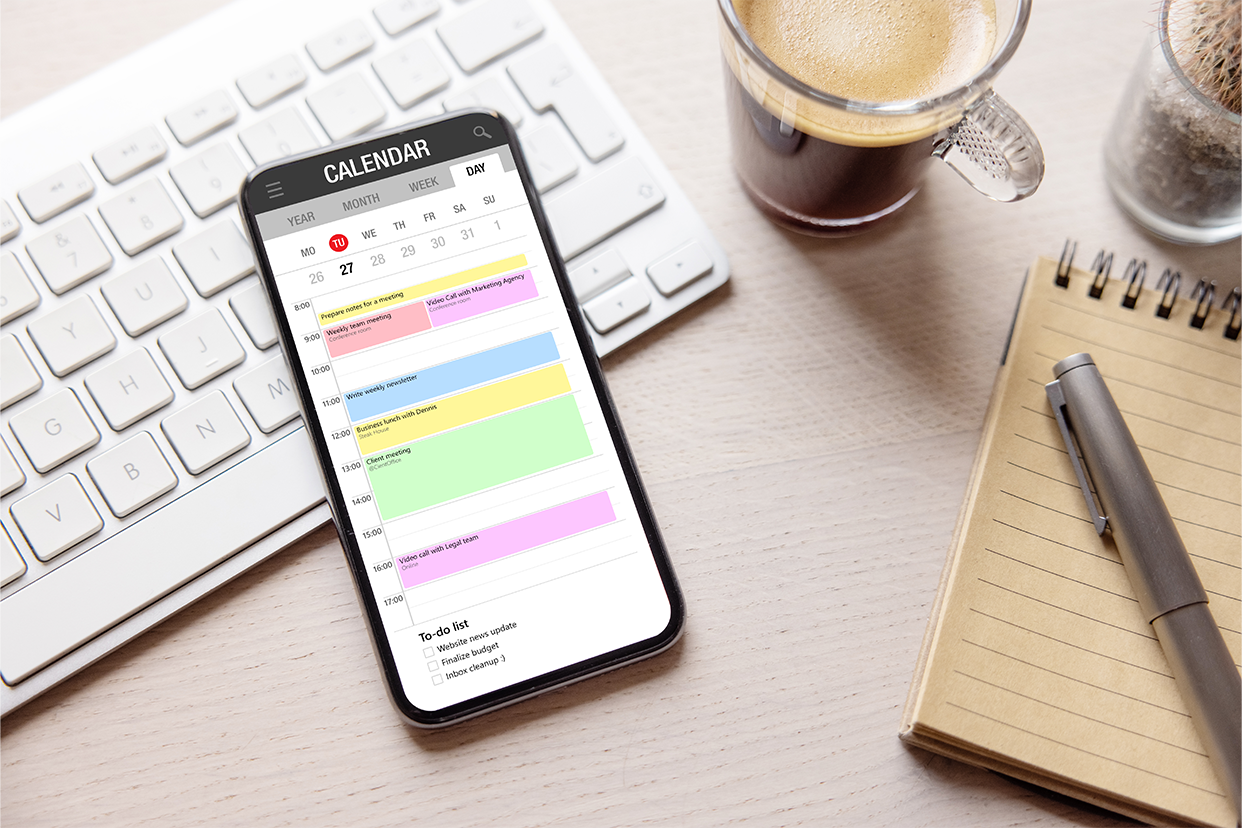 Smartphones have found a vital place in our lives. Though we can't imagine living without one, there are those who criticise the gadget by calling it a distraction. After all, we're all guilty of 'doomscrolling' on Instagram and YouTube. But that's just one side of the story. If used properly, a smartphone can actually boost your productivity.
The App Store and the Play Store are filled with several productivity-enhancing apps that can potentially turn your smartphone from a distraction to a productivity booster. Here are five ways to boost smartphone productivity.
<!—H2 title-->
Delete pointless apps
If you notice carefully, you will realise that you waste an excessive amount of time on useless mobile apps that don't have any use. Each of these apps send countless notifications, and simply having one of them on the home screen may encourage you to open the app and interact with it. Determine which mobile apps genuinely add value for you. To achieve digital simplicity, repeatedly uninstall apps that don't bring value to you.
<!—H2 title-->
Control your notifications
Notifications can often interrupt your work. You can choose what to let in and when to keep notifications productive. Learn about notifications in all of your apps and adjust them accordingly, whether it be by lowering or removing their frequency, or putting them on "availability hours" when you decide to respond to emails and messages. You can also turn off work notifications after your working hours and maintain a better work-life balance.
<!—H2 title-->
Track your screen time
One way to boost productivity is actually understanding how much time you spend on your phone. Your phone can give you a detailed account of how much time you're spending staring at your phone and which specific apps you are spending time on. Then you can cut down on those apps which seem like a waste of time for you.
<!—H2 title-->
Finish your official tasks on the go
You can finish your office work even when you are away from a laptop. You can download Microsoft 365, and get access to apps like Word, Excel, PowerPoint, Teams, and more. Even with Google Workspace apps like Docs, Sheets, Slides, Keep, Meet, and Drive, you can access any official document on your smartphone and edit them as required.
<!—H2 title-->
Listen to podcasts
You may listen to podcasts while driving or working in your office, so you don't need to set aside any more time. Listening to your favourite niche podcast gives you better knowledge and when you listen to podcasts while travelling, you're actually honing that knowledge.
You can boost your productivity with your smartphone. Instead of wasting your time scrolling through apps, you can use it to your advantage. This little device has all the information in the world. You can use it to get the information you want or keep yourself updated with what's happening around the world. You can also use the notes app to create lists and set reminders. Your smartphone can also work as an alarm and wake you up in the morning. There are many ways to boost your productivity, just make sure that you don't get sucked into mindless scrolling.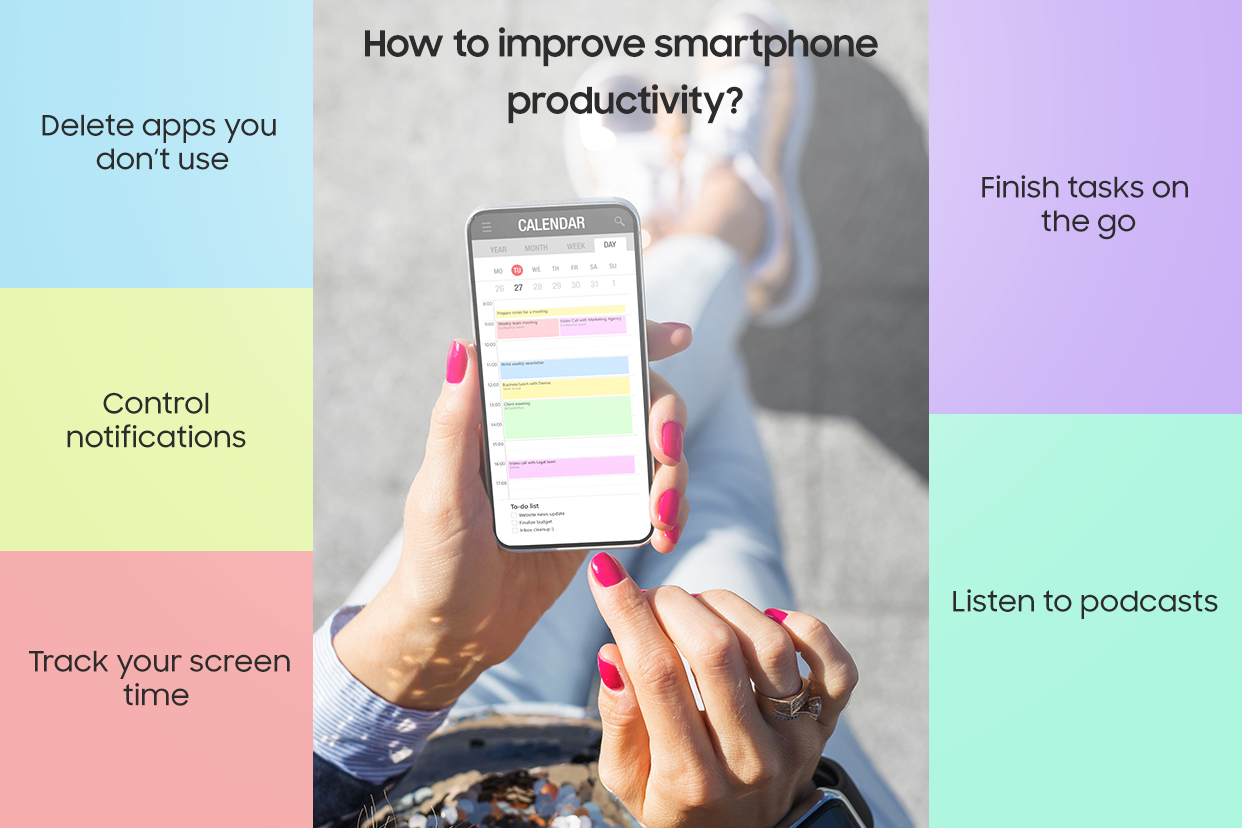 Disclaimer: This post as well as the layout and design on this website are protected under Indian intellectual property laws, including the Copyright Act, 1957 and the Trade Marks Act, 1999 and is the property of Infiniti Retail Limited (Croma). Using, copying (in full or in part), adapting or altering this post or any other material from Croma's website is expressly prohibited without prior written permission from Croma. For permission to use the content on the Croma's website, please connect on contactunboxed@croma.com