8 important AC dos and don'ts
Keep your AC in top shape with these pointers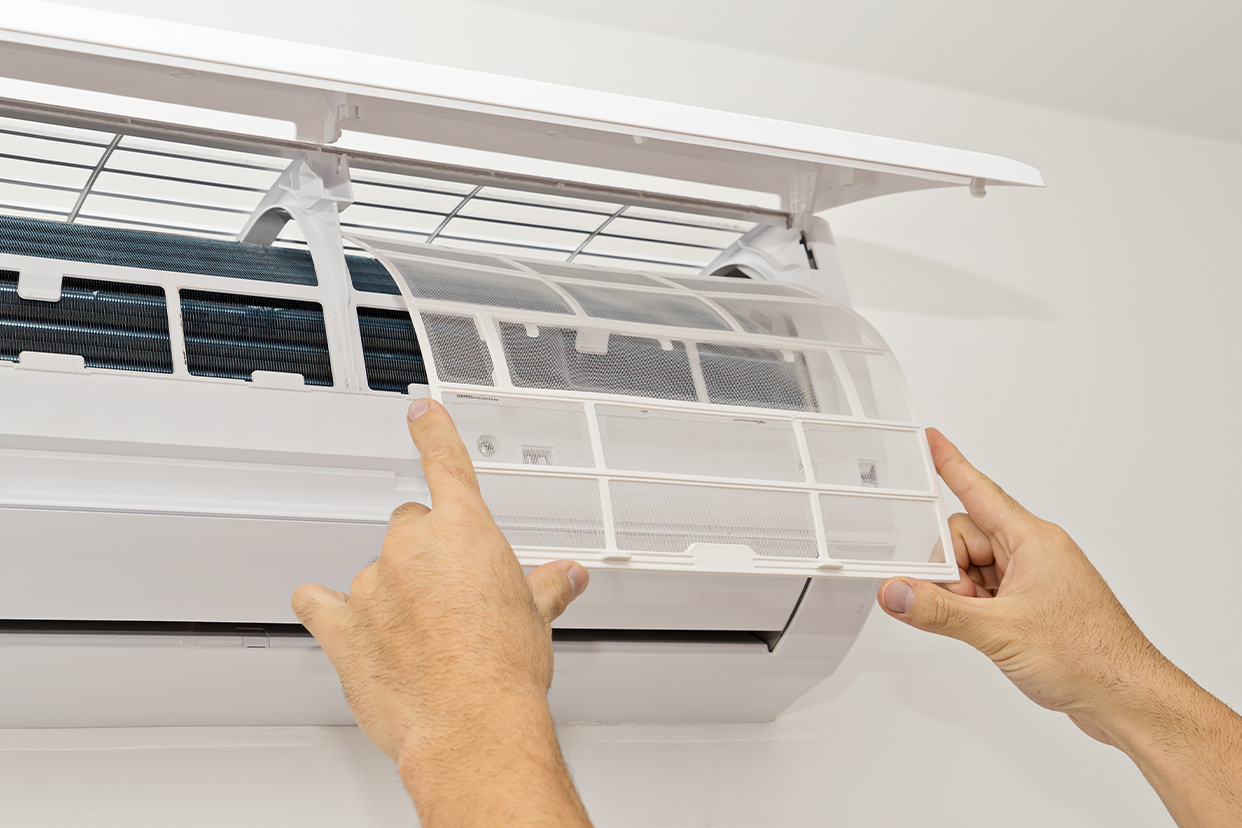 Keeping your air conditioner running at peak levels is essential for ensuring a comfortable home environment and avoiding costly repairs and untimely breakdowns. When it comes to maintaining your air conditioner, following certain dos and don'ts is essential. Today, we touch upon eight such important dos and don'ts that you should adhere to ensuring the longevity of your AC.
<!—H2 title-->
Dos of AC
Regularly changing air filters: Changing filters on your air conditioner is easy but is a crucial aspect of maintaining your AC's efficiency. Changing filters every 1-3 months (depending on the air filtration needs in your area) is essential for maintaining good airflow and preventing the buildup of dust within the unit itself. Failing to change your filter regularly can lead to decreased efficiency and may even cause components inside the system to overheat or breakdown.
Schedule professional maintenance: Even if you're taking care of basic maintenance on your own, it's still a good idea to have a professional come by once a year for an inspection. During these visits, they can identify any potential problems before they become major issues down the road and end up costing you large sums of money in repairs.
Clean around the external unit: Periodically cleaning around the external unit of your AC is important as elements like dirt, leaves, and other debris can accumulate there over time, eventually blocking off airflow from entering the system. Use a wet and dry vacuum cleaner to remove any dirt or debris from around the base, making sure not to damage any wires or other components while doing so.
Maintain consistent temperatures: Maintaining appropriate temperature schedules helps keep energy costs under control while still keeping you comfortable throughout the day. Setting specific temperature ranges also helps prevent wear and tear on components that may be caused due to repeated sudden changes on the thermostat through the day.
Ample space for external unit: Make sure the area around your outside unit is free of obstacles. A good habit is to ensure at least two feet clearance on all sides of the external unit to ensure proper air flow. This will help your AC run more efficiently, saving power as well as reducing the need for maintenance in the long run.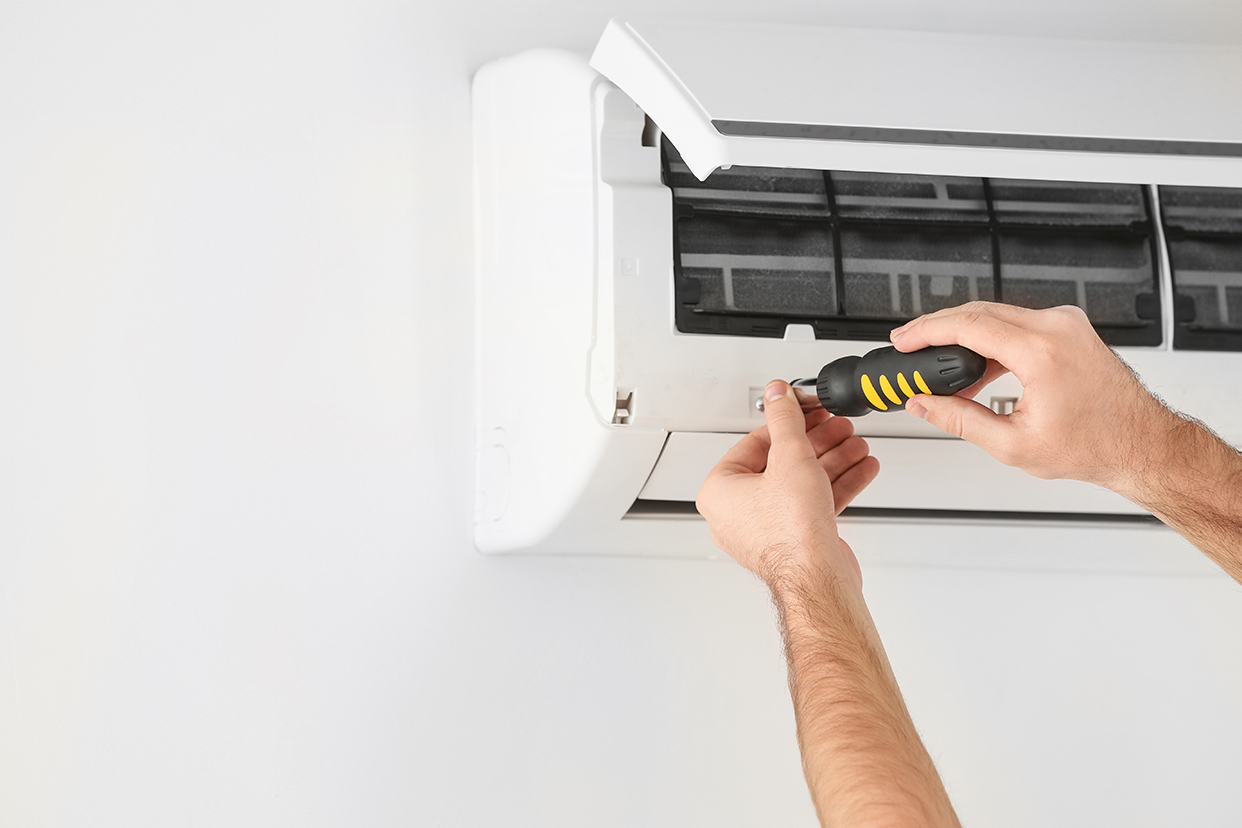 <!—H2 title-->
Dont's of AC
Don't block vents: Try not to block any vents in your home as this will restrict airflow throughout the unit. This also causes pressure imbalances that can lead to further damage to the AC's components. If you need to rearrange furniture, make sure that all vents remain unobstructed so that cool air can reach every corner of your home.
Don't ignore noises or odours: If you start hearing strange, unwanted noises coming from inside your air conditioner, it may be a good idea to call a professional technician for a quick check-up. Similarly, if you notice a burning smell then this could indicate an issue with either the wiring or the insulation inside your AC – both of which should be addressed immediately by a professional technician. Timely action after the onset of these symptoms can save you from larger repairs later.
Don't forget to close doors and windows: Don't forget to close any windows and doors when your AC is running. Open windows can cause air to keep moving in the space, making your AC work harder than necessary, resulting in higher energy bills as well as increased wear and tear in the longer run. Close any such large openings whenever possible to maximise the efficiency of your AC.
By following these eight tips for proper air conditioning maintenance, you can keep your system running at peak performance all year round and avoid costly repairs and ensure maximum comfort in your home, no matter what season it is.
Disclaimer: This post as well as the layout and design on this website are protected under Indian intellectual property laws, including the Copyright Act, 1957 and the Trade Marks Act, 1999 and is the property of Infiniti Retail Limited (Croma). Using, copying (in full or in part), adapting or altering this post or any other material from Croma's website is expressly prohibited without prior written permission from Croma. For permission to use the content on the Croma's website, please connect on contactunboxed@croma.com