All you need to know about electric dermaplaning blades
All you need to know about electric dermaplaning blades
A convenient way of getting smooth skin!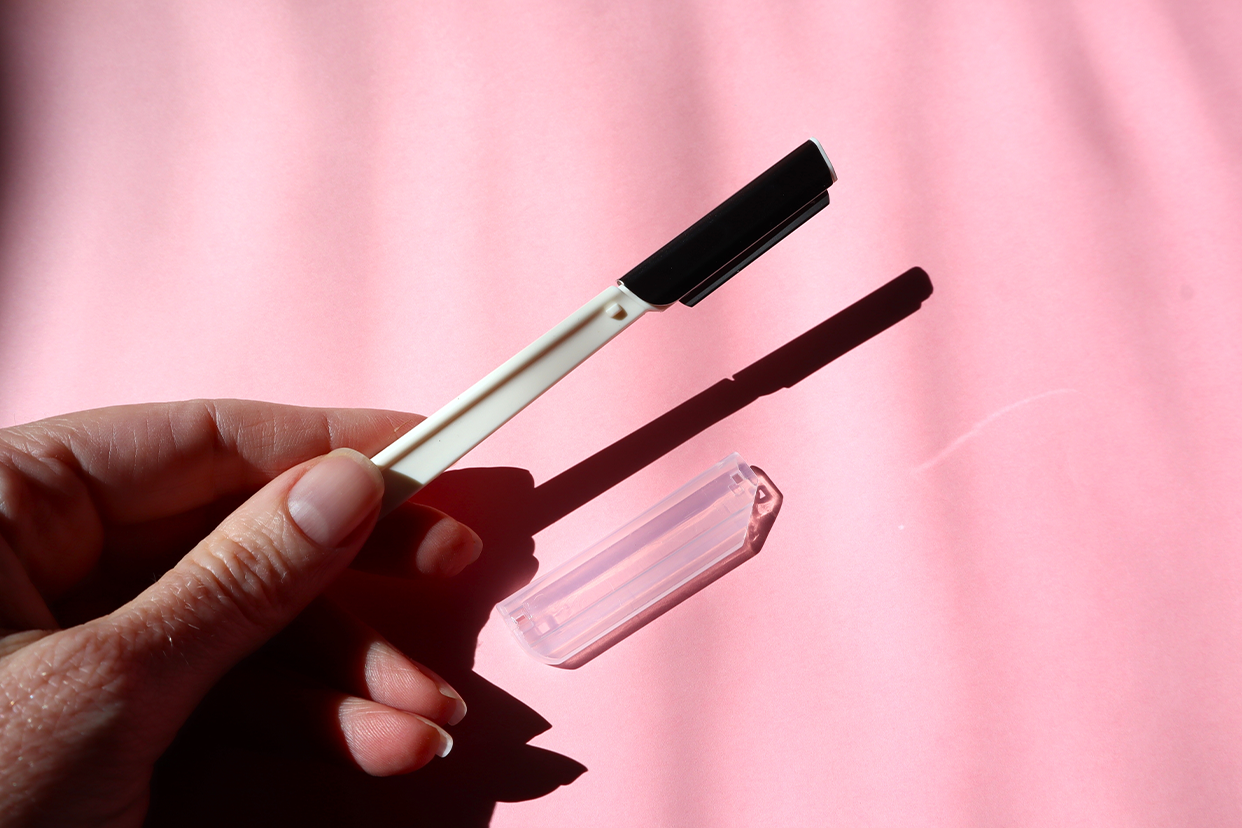 When it comes to skincare, electronic gadgets are certainly not the first thing that pops into your head. In fact, you may have noticed that there is generally a lack of electrical gadgets for it. But there are a few clever solutions available on the market for certain cosmetic procedures. One of them being dermaplaning. It is really gaining popularity lately. The procedure however is a bit too technical for some. Electrical dermaplaning blades, however, offer a solution to them. Let's try to learn how exactly they are helpful.
<!—H2 title-->
What is an electric dermaplaning blade?
An electric dermaplaning blade is a cosmetic-use blade used to execute a procedure called dermaplaning, which is also known as dermablading or microplaning. Electric dermaplaning blades utilise a scalpel or dermatome at a 45-degree angle to scrape the top layer of dead skin. It is generally used on the face.
Dermaplaning is claimed to help reduce the appearance of acne scars or other skin imperfections by revealing newer, undamaged skin. It also results in a smoother skin texture. Traditionally it is done with a conventional blade, but it can lead to some issues. An electric dermaplaning blade works on the same concept as a trimmer, but looks more like a conventional blade that is used for shaving.
<!—H2 title-->
Benefits of electric dermaplaning blades
Electric dermaplaning blades have a number of benefits over conventional blades, which make them more appealing to a wider population. Some of them are as follows.
1. Safety mechanism: They have plenty of safety mechanisms to safeguard against any potential cuts or other harm. While using conventional blades, safety is totally dependent on your expertise and hands.
2. User friendly: Unlike the conventional blade, you don't need to be vastly skillful to use it. The electric blade does the entire work and you just need to guide the blade in the desired direction.
3. Consistent results: Since everything is done by electric blades, you can rest assured of consistency. You can repeat the same performance/result time and again with the use of an electric dermaplaning blade.
4. Less time-consuming: They are highly reliable and efficient. You can be quick and proficient when using an electric dermaplaning blade. And the speed won't hamper either the result or safety.
5. Better results: Electric dermaplaning blades produce better results since the mechanism is consistent throughout. It has an LED light built-in near the blade which allows you to see close to your skin.
Disclaimer: This post as well as the layout and design on this website are protected under Indian intellectual property laws, including the Copyright Act, 1957 and the Trade Marks Act, 1999 and is the property of Infiniti Retail Limited (Croma). Using, copying (in full or in part), adapting or altering this post or any other material from Croma's website is expressly prohibited without prior written permission from Croma. For permission to use the content on the Croma's website, please connect on contactunboxed@croma.com