5 safety tips to keep in mind when using a hair straightener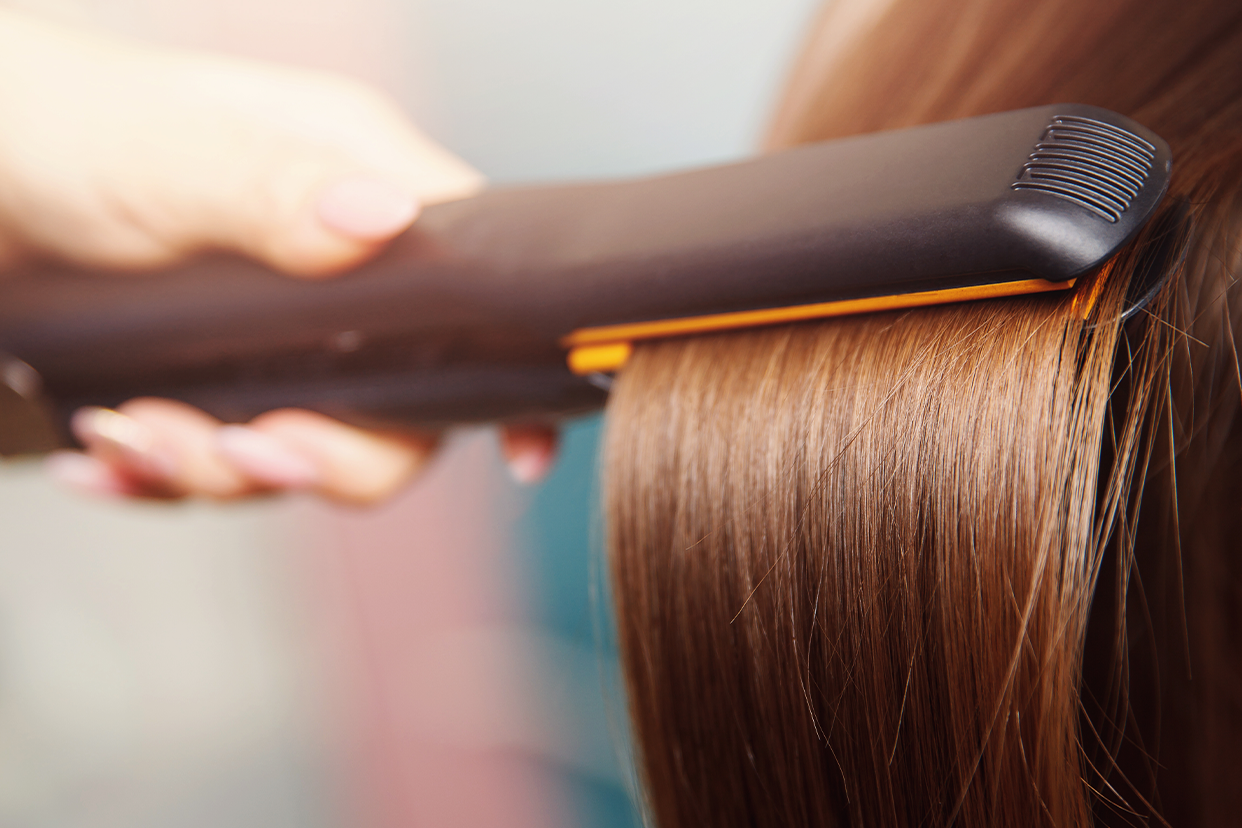 A hair straightener, as the name suggests, will straighten out frizzy and curled hair within seconds, and this make it a hair stylist's best friend. It is a quick and efficient way to look instantly fabulous at home without going to a salon.
Hair straighteners generate heat that smoothens out tangles and curls. However, it can generate heat which exceeds 200 degrees celcius, which means it needs to be handled with care. Here are a few safety tips that you must keep in mind while using a hair straightener.
Hair straighteners that come with a safety mark indicate that they have been tested to specific safety standards. This mark also contains a unique certification number that is traceable to the supplier. With the safety mark, you'll know that the product is safe to use and is manufactured keeping in mind all safety standards.
Keep it away from children
Keep your hair straightener away from children after use. The hair straightening plates require some time to cool off. So, keep it out of their reach so they don't get contact burns.
Switch it off as soon as your done
After you're done straightening your hair, switch off your appliance. You should also unplug it as soon as you're finished. The purpose is to avoid any accidents and fires. Keeping it right next to the curtains or towels is a potential fire hazard, and so is keeping it next to plastic bottles.
Do not use a hair straightener near the basin or the bathtub or any water source. It can be potentially fatal since you will be at risk of an electric shock. Do not use your hair straightener near a basin.
Store them away after they cool down. Do not keep your hair straightener lying around anywhere. It is best to store them away in a heat-resistant pouch and keep it out of reach from children.
Keep it away from the skin
Be careful not to let your hair straightener come in contact with your skin. It can cause first-degree or second-degree contact burns. It is also best not to straighten a single strand of hair multiple times since it can cause your hair to burn. Always remember to use a heat-resistant hair spray before straightening your hair so it doesn't burn.
Hair straighteners in general should be used carefully. One must always keep the safety tips in mind to avoid any unfortunate accidents. Remember that your hair straightener works on electricity and can produce up to 200 degrees celcius of heat, so you need to be careful with it.
Disclaimer: This post as well as the layout and design on this website are protected under Indian intellectual property laws, including the Copyright Act, 1957 and the Trade Marks Act, 1999 and is the property of Infiniti Retail Limited (Croma). Using, copying (in full or in part), adapting or altering this post or any other material from Croma's website is expressly prohibited without prior written permission from Croma. For permission to use the content on the Croma's website, please connect on contactunboxed@croma.com