How to clean and maintain your electric trimmer?
Your electric trimmers too need a bit of TLC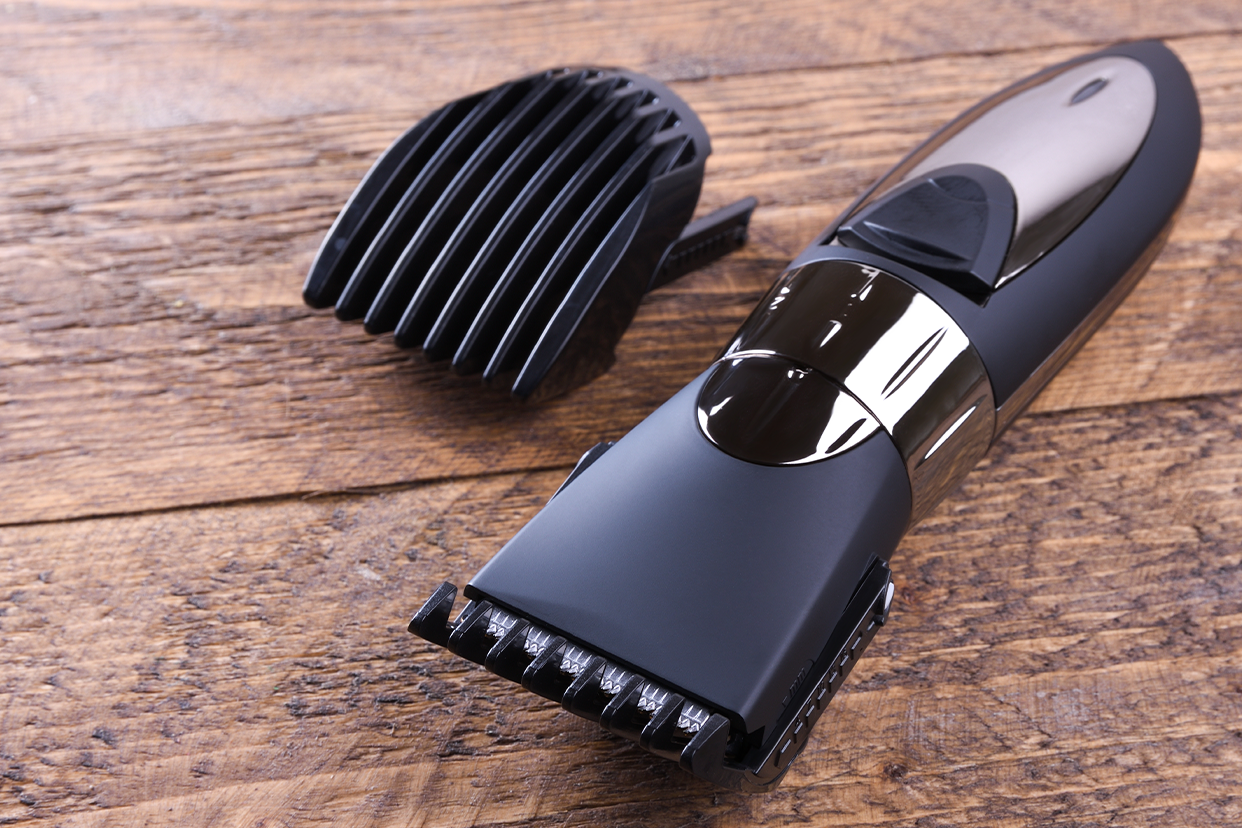 An electric trimmer may help you look prim and proper. But for it to continue doing its job, it needs some care too. Not cleaning your electric trimmer will make it a bacterial hotspot. It can deteriorate the performance of your trimmer and can also cause infections. It can also catch rust, which will reduce its lifespan. So how should you properly clean your trimmer?
<!—H2 title-->
How to clean your electric trimmer?
Most people tend to just rinse off their trimmer after use. But that isn't enough. It might still have hair, debris, dead skin and dust deposited on the corners of the device. To clean it properly you should follow these steps.
1. Make sure your trimmer can be rinsed. Some cordless electric trimmers are not meant to be rinsed. You must always read the instructions carefully before you buy a trimmer.
2. Your electric trimmer comes with a tiny brush. After trimming your hair, the first thing you do is brush off the tiny hair and debris from the teeth of the clipper. This should be done before rinsing it.
3. Spray some hand wash on your trimmer and use a spare toothbrush to brush the trimmer's teeth. This will disinfect your trimmer.
4. After rinsing it properly, dry it properly. Then you must store the trimmer in a dry and cool place.
<!—H2 title-->
Tips to maintain your electric trimmer
Additionally, it is important to oil the trimmer every once in a while. You have to oil the blades of your trimmer every month. It prevents dust accumulation. You can use a few drops of olive oil, vegetable oil or baby oil to oil your trimmer. When the blade is clean and dry, oil it and use a toothbrush to spread the oil evenly.
Turn on the trimmer for 30 seconds to further drive the oil. Then wipe the excess oil and store it away. For some trimmers, you can use only one type of oil. Thus, it is important to read the manual to know how to maintain your trimmer.
You must always store your trimmer in a cool and dry place, away from other objects. There is always a risk of bacteria from other objects coming in contact with your trimmer blades.
You must never throw away the extra accessories given with the trimmer. They are provided to you because they are required for the maintenance of the trimmer. Your electric trimmer must be cleaned properly and oiled at regular intervals for it to be working at maximum efficiency.
Trimmers must be cleaned after every shave without fail. Rust can damage your trimmer very quickly so you should be regular with oiling your trimmer every month. You must also read the instructions very carefully so you know the recommended way to clean and maintain your brush.
Disclaimer: This post as well as the layout and design on this website are protected under Indian intellectual property laws, including the Copyright Act, 1957 and the Trade Marks Act, 1999 and is the property of Infiniti Retail Limited (Croma). Using, copying (in full or in part), adapting or altering this post or any other material from Croma's website is expressly prohibited without prior written permission from Croma. For permission to use the content on the Croma's website, please connect on contactunboxed@croma.com